Hello World!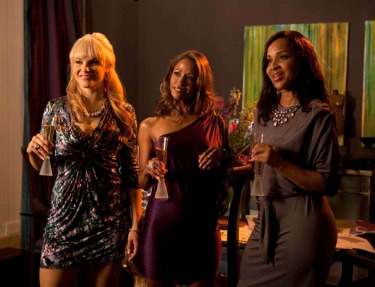 First of all, don't hate me because I'm a member of the media…I don't make the news…I just report it…And to my single ladies, particularly those in the A, we are news…
If you hadn't heard, and I had not until my writer friend Chicki Brown e-mailed a link to me a couple of days ago, VH1 will be putting the single ladies of Atlanta front and center with its new comedic drama Single Ladies. Actresses LisaRaye McCoy, Stacey Dash and Charity Shea will portray Keisha, Val and April as they ponder the question: What do women really want in a relationship? And here's the obvious kicker: the show will be set in Atlanta. How much you want to bet that this video was the catalyst that brought this show to the little screen? The show, the network's first hour-long scripted show, will make its debut on May 30 at 9 p.m. EST/PT. Below is a description of the show from AOL Black Voices…
Stacey Dash plays Val, an ambitious aspiring fashion mogul who wants to find a true partner, LisaRaye McCoy is Keisha a former video dancer in search of a sugar daddy to keep her laced in riches and Charity Shea is April, the married friend who learned that finding your true love isn't all that it's cracked up to be.
Single Ladies is executive produced by Queen Latifah's Flavor Unit Entertainment (I cannot help but wonder if this show will be like Living Single? Remember that show?). According to AOL Black Voices, Common (with his tantalizing self), Lauren London, Eve, Chili and Kim Porter are scheduled to make appearances on the show. To watch the trailer for the show, go here.
Well, if Flavor Unit ever needs to have focus groups or consultations for future episodes, I know I can share some of my experiences being single in the A…So will you watch the show? Will anyone else?
Any thoughts?