Hello World,
Each Friday in February a new, first-of-its-kind segment on The Dr. Oz Show takes an intimate look at the intersection of faith and medicine. To explore body and soul, Dr. Oz is joined by author, speaker and preacher DeVon Franklin, whom Oprah Winfrey calls "a bonafide dynamo . . . a different kind of spiritual teacher for our times."
Dr. Oz and DeVon Franklin will be joined by top faith leaders—Hispanic leader Samuel Rodriguez, New York Times best-selling author and star of War Room Priscilla Shirer, and Hillsong New York Pastor Carl Lentz—who add their voices to the natural link between spirituality and well-being.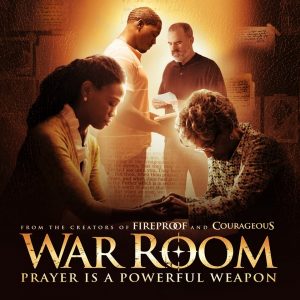 Week 1—Feb. 3
Blessed 30 Challenge—30 Days of Healthy, Blessed Living
Dr. Oz, DeVon Franklin and their panel of faith leaders—Carl Lentz, Samuel Rodriguez and Priscilla Shirer—issue the challenge to viewers to go from stressed to blessed in 30 days.
Week 2—Feb. 10
Miraculous Medical Recoveries Only God Can Explain
Joining Dr. Oz is Hillsong NYC's Carl Lentz and Dr. Harly Rotbart, nationally renowned pediatrician, physician-scientist, parenting expert, speaker and educator and author of The Miracles Project.
Week 3—Feb. 17
Keeping the Faith Through Times of Loss
Kathie Lee Gifford recounts how faith helped her grieve losing her husband, noted professional football player and broadcaster Frank Gifford.
Week 4—Feb. 24
How to Tap into Your Faith for the Relationship, Career and Life You've Wanted
Dr. Oz, DeVon Franklin and their panel of faith leaders introduce The Dr. Oz Show to how faith can improve every area of your life and then conduct live interventions with people struggling with their faith.
"Faith and spirituality don't live in a Sunday-sized compartment, or even weeklong just within the walls of a church building. Faith threads through every aspect of what makes life better," says Dr. Oz.
Here is a sneak peek of Friday's show!
In addition, my favorite Christian celebrity Sherri Shepherd is slated to appear and will share how she "has been coping with a serious health issue and the stress of headlines about her divorce. "
Also, DeVon Franklin and Priscilla Shirer's father Dr. Tony Evans, pastor of Oak Cliff Bible Fellowship in Dallas, Texas, are two of a plethora of interesting speakers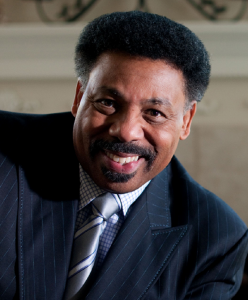 to be featured at the Proclaim 17, the NRB (National Religious Broadcasters) International Christian Media Convention to be held in Orlando, Florida Feb. 27-March 2.
Finally, DeVon Franklin recently received a book deal for his third book for "The Hollywood Commandments," a spiritual guide for secular success which explores principles that will transform everything we think we know about God's intention for our success by teaching us how to boldly live out the fullness of our calling in every area of our life: career, relationships and faith," according to Publishers Marketplace.
Any thoughts?
Comments
comments