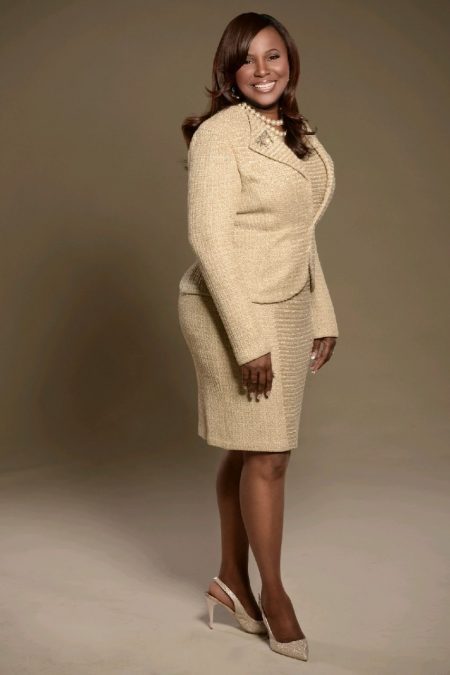 Hello World,
I'm all about healing – in mind, body and spirit.  To that end, let me introduce Dr. Rhonda Travitt, who primarily addresses spiritual healing which I've learned affects the mind and body. Dr. Travitt is a noted author, entrepreneur, certified life coach, and professional counselor. A celebrated international speaker, Dr. Travitt has a passion through a practical and Biblically sound approach to empower the life of the everyday believer and help restore them to proper spiritual health. The founder of Restoring the Years Global Ministries in Marietta, Georgia, Pastor Travitt genuinely engages her past experiences and openly shares her heart with those seeking an empowered and fulfilled life. Her commitment to reach the lost expands beyond the lines of age, nationality or gender. Please see my interview with her below.
Tell us more about you and your ministry, including any particular focus areas.
Restoring the Years Global Ministries is a five-fold ministry located in Marietta, Ga. Through five-fold, we believe in apostles, prophets, evangelists, teachers and pastors as well as signs, wonders, and miracles. Our primary area of focus is inner healing, simply being healed internally from the wounds, scars, past emotional conflicts and trauma through the power of the Holy Spirit. We're no longer concealing our wounds with titles, relationships, labels and the like, but allowing the Holy Spirit to penetrate the deep and dark places, addressing them spiritually.
Please share more about your book "Rejection and Rebellion: The Twin Towers."
"Rejection and Rebellion" is a self-help book that confronts both rejection of self and others while at the same time addressing rebellion — rebellion being the force that prevents us from making the necessary changes in order to be successful to be in our own personal life and space.

I found that a lot of people were masquerading in life because they felt they had to. I wrote the book to pull down the masquerade that some of us have felt is so necessary for survival, to allow for complete healing.
You recently launched Game Changers, an organization focused on helping tackle the recidivism rate in Georgia. What is Game Changers?
In essence, a reentry and mentorship movement Game Changers is a nonprofit organization focused on promoting successful re-entry and reintegration of returning citizens, ultimately reducing recidivism here in the state of Georgia.

We understand that the re-entry process begins the day incarceration begins, but the reintegration process is much more in-depth and takes time and customization. We have partnered with both the Department of Community Supervision and Department of Juvenile Justice, to name a few, and are looking to build and leverage these partnerships to accomplish a great work.

We believe in changing mindsets through mentoring, education and advocacy to invoke cognitive thinking as well as service programs tailored to meet the needs of our individual clients. Some of our service programs include mentoring and counseling, workforce development, adult literacy and GED classes and family reunification.
You have a passion for helping to equip women and men to embrace inner healing. Why a focus on inner healing, and what are some steps to take toward inner healing?
I focus on inner healing because I saw so many people who were labeled as successful, but they weren't because they were not healed inwardly. To the human eye they possess all of the material possessions and prestige that we equate with success. Still, they lack empathy, compassion, peace and gentleness toward themselves or others they interact with on a daily basis. Thus it compels me to address these inner inequalities to bring wholeness and solidarity to every individual — man and woman —so that they may live and experience a holistic life as God has ordained through divine intervention by inner healing. The first step to inner healing is pulling down our inner mask we hide behind. Address the damaged little boy and the damaged little girl on the inside that hides behind facades, seemingly making them appear whole and complete outwardly but leaving them naked and afraid inwardly.
Is there anything more you'd like to share?
I'm currently keeping busy with NACC (National Association of Christian Counselors), teaching the concepts of Christian Counseling as well as certifying teachers/counselors. The school is available to leaders as well as lay members.

As chancellor and founder of the Apostolic and Prophetic School of Inner Healing & Deliverance, I teach on deliverance, and spiritual warfare — training deliverance ministers and five-fold ministers on the art of spiritual warfare. I teach on how to be free mentally, emotionally, socially and economically. I don't want to be the church that focuses on one issue.

I love helping women and bringing them together. I love tearing down stigmas that women can't get along. I have a new women's empowerment group called the Queens and Rubies for ladies 18 and older. We meet monthly, coming together in our "safe space." We're naked, transparent, raw and unmasked — all for the sake of healing, deliverance and empowering one another to know that she's worth it, she's enough and that she is a Queen and a Ruby!

I serve on the Board for the Music Foundation of America and the Young Men of Standard. I have a passion for people and life, and also serve as the chaplain for the Motherless Daughters Foundation.
For more information about Dr. Travitt, go to www.rhondatravitt.com.
Any thoughts?
Comments
comments