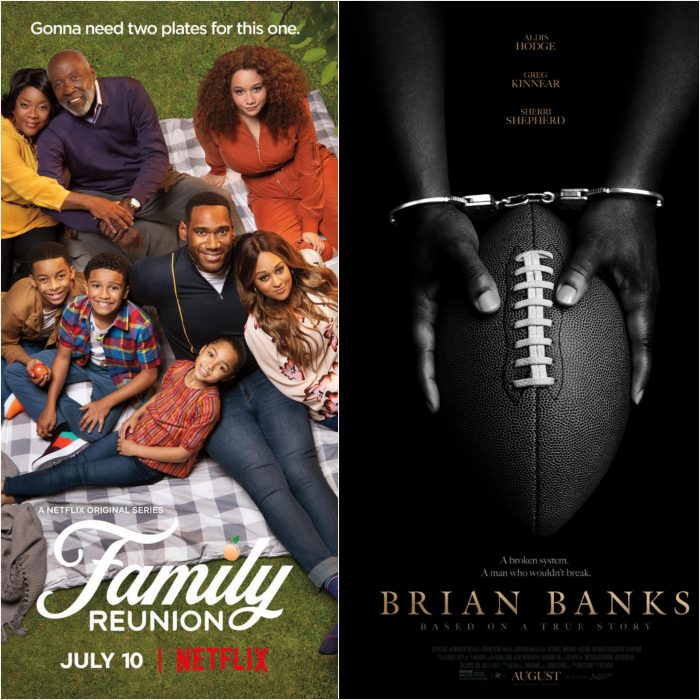 Hello World,
I still haven't made it to NOLA for the renowned ESSENCE Festival(which is really sad considering it's the 25th year anniversary of the festival's beginning), but if you will be in the mix from July 5-7, please go to the screening room to check out  family sitcom "Family Reunion" and movie "Brian Banks."
Below are descriptions of both:
About Family Reunion
When the McKellan family moves from Seattle to Georgia to be closer to extended family, the transition is like being a catfish out of water. From 3 hour church services and huge humidity hair to M'Dear's home cooking and family bonding, the everyday ups and downs of Family Reunion are real, memorable, toe tapping, heart stopping, laugh out loud authentic moments.
Cast
Loretta Devine (M'Dear), Tia Mowry-Hardrict (Cocoa), Richard Roundtree (Jebediah), Anthony Alabi (Moz), Talia Jackson (Jade), Isaiah Russell-Bailey (Shaka), Cameron J. Wright (Mazzi) and Jordyn Raya James (Ami)
Launch Date
July 10, 2019 on Netflix
Trailer
&
About Brian Banks
The inspirational true story of Brian Banks (Aldis Hodge), an All-American high school football star committed to USC who finds his life upended when he is wrongly convicted of a crime he didn't commit. Despite lack of evidence, Banks is railroaded through a broken justice system and sentenced to a decade of prison and probation. Years later, with the support of Justin Brooks (Greg Kinnear) and the California Innocence Project, Banks fights to reclaim his life and fulfill his dreams of playing in the NFL. Clink on this LINK for more of Banks' background.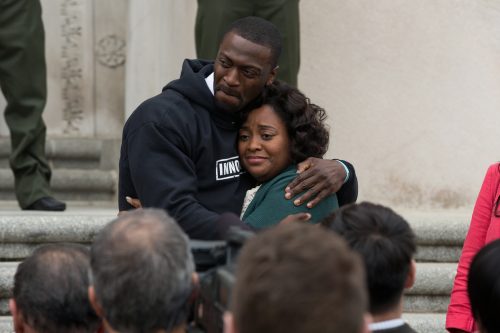 Cast
Aldis Hodge (Clemency, "City on a Hill"), Greg Kinnear, Sherri Shepherd and Melanie Liburd ("This is Us")
Launch Date
In Theaters August 9, 2019
Trailer
Also, the casts of "Family Reunion" and "Brian Banks" will be in the Screening Room at the ESSENCE festival! I so want to go, but I can't make it…maybe next year…Anyone want to sponsor my trip? 🙂 Like the kids say, Cash App me. J/K. I don't even have a Cash App account…LOL…
Any thoughts?
Comments
comments