About Jacqueline J. Holness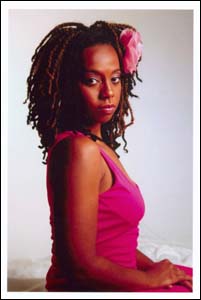 Jacqueline J. Holness is a seasoned journalist with 15 years of professional experience writing and working for an assortment of newspapers, magazines, websites and other publications. Currently, she is a correspondent for Courthouse News Service, an online, national news service for attorneys. She is responsible for writing about new litigation filed in the United States District Court for the Northern District of Georgia as well as four metro Atlanta court systems. Prior to working for Courthouse News Service, Jacqueline worked primarily as an education reporter for the News Daily newspaper covering the Clayton County Public School System, the fifth largest school system in Georgia. Aside from covering the education beat, she frequently wrote in-depth feature pieces and columns in which she explored her faith and other issues. She also worked as a reporter for the Clayton Neighbor newspaper where she covered several beats including education and county and city governments.
Through her business, Selah Communications, Jacqueline has also written for several publications, websites and organizations. Currently, she is a columnist for The Lookout magazine, and a contributor to Urbanfaith.com. Her articles have appeared in UPSCALE magazine, the Atlanta Business Chronicle newspaper, Atlanta Tribune: The Magazine and Atlanta Home Improvement magazine. In 2012, she won an Atlanta Association of Black Journalists award for her business reporting with Atlanta Tribune: The Magazine. Her work has also appeared on Citysearch.com and the New Georgia Encyclopedia website. In addition, she has written for the Atlanta Convention & Visitors Bureau. After the Altar Call: The Sisters' Guide to Developing a Personal Relationship With God, published by Nevaeh Publishing, is her first book. Since the book was released in February 2012, it has  become an Amazon Best Seller and a Black Expressions Book Club Best Seller!
Aside from her professional life, Jacqueline also relishes being involved in her church, Central Christian Church, and the community at large. She has served as a Sunday School teacher, Vacation Bible School and play director in addition to serving on numerous committees at Central Christian Church where her father, Dr. Denzil D. Holness, is pastor. Jacqueline is also a public speaker and has spoken at several events including the Annual Christian Women's Retreat, a national organization dedicated to meeting the needs of women. She has also helped to plan and promote numerous community events including health and wellness conventions and a book festival. Since health and wellness are important goals in her life, Jacqueline is also a fitness instructor for LA Fitness and has completed a marathon and several road races. In addition, she is a member of Delta Sigma Theta Sorority Incorporated.
Jacqueline has a bachelor's degree in magazine journalism from the University of Georgia. While her family is of Jamaican descent, Jacqueline has lived in the metro Atlanta area since she was six years old and considers Atlanta her home.
Jacqueline J. Holness may also be contacted by email at jacqueline@afterthealtarcall.com.