Hello World,
There are very few things I love more than a good wedding! Although I'm not a personal friend of vocal powerhouse and Grammy Award winner Tasha Cobbs who is known for her stirring songs such as "Put a Praise on It" and my favorite "Jesus Saves," I shared in her wedding bliss via her Facebook and Instagram pages and other social media pages of family and friends. Tasha, who hails from Jesup, Georgia (also the hometown of one of my Delta line sisters) married Franklinton, North Carolina native Kenneth Leonard, Jr., who is the musical director for his now wife, Anthony Hamilton and Tamia Hill.
The private wedding, which took place on Friday at 7 p.m.,  was officiated by Bishop Designee Bryan J. Pierce Sr. The ceremony included a Prelude in which Isaac Carree sang "Still in Love," the Processional in which Kierra Sheard sang "Bless the Broken Road" and Recessional in which Kierra also sang "Make Me Better."
Some of the guests at the Cobbs-Leonard wedding were Bishop William H. Murphy III and Pastor Danielle Murphy, Bishop Designee Bryan J. Pearce Sr. and Lady Debra Pierce, Bishop I.V. Hillard and Pastor Bridget Hilliard, Pastor Preashea Hilliard, Dr. Ireshea  Hilliard and Bishop Paul and Pastor Debra Morton, who were seated at Head Table B. Attorney Phaedra Parks from "The Real Housewives of Atlanta" and Gospel Singer James Fortune attended the nuptials as well. Entrees served at the reception were honey pecan fried chicken and braised short ribs with sides creamy corn souffle, roasted garlic mashed potatoes, sauteed spinach with pearl onion…(I promise you every time I look at pictures of the food from my wedding reception, I get hungry…yes, I'm just greedy like that! LOL)
Below are a few of the pics below…
The beautiful bride…
Presenting Mr. and Mrs. Kenneth Leonard and their three children, a blended family according to Tasha's Instragram page…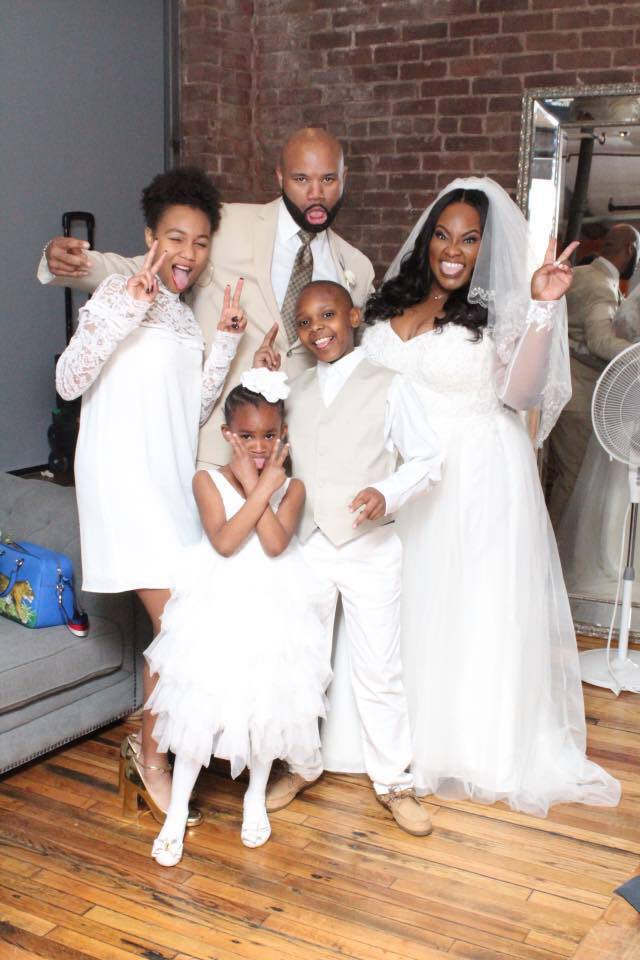 The Mothers: Ms. Bertha Cobbs & Ms. Sarah Arnetta Lewis via Tasha's Facebook page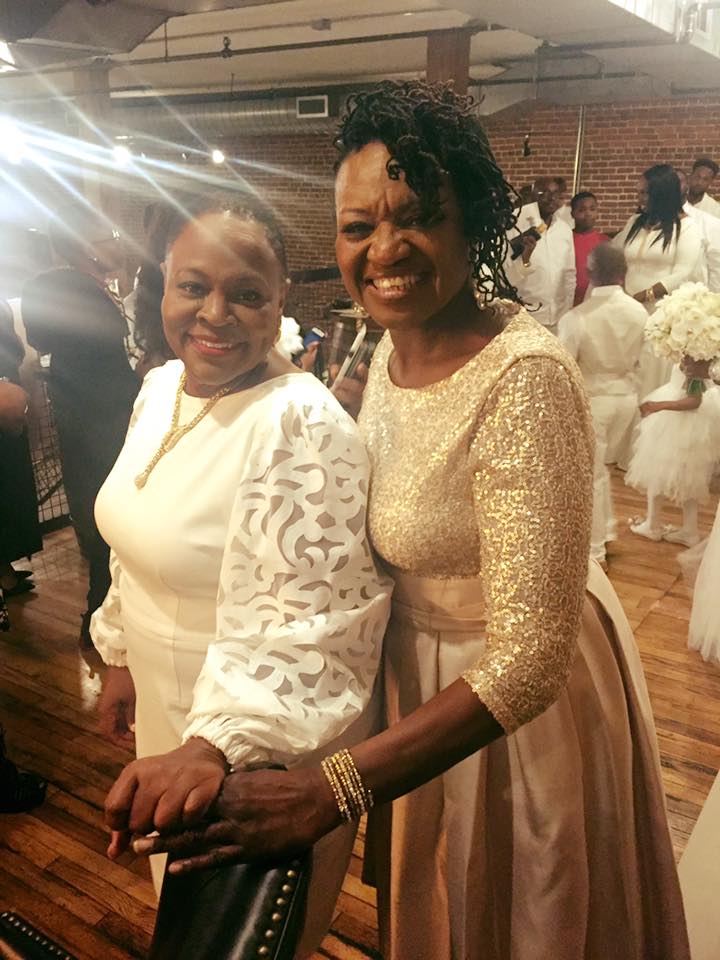 Check out a fun video from the reception below from Facebook!
And one last one…
Congratulations to the happy couple and may God bless your marriage and life together as a family!
Any thoughts?