Hello World!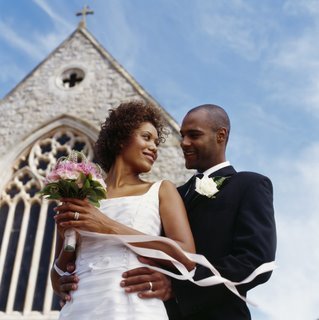 Before I get started on today's post, I have to shout out Cam Newton, College Park, Georgia's own, who was awarded the Heisman Trophy last night! Way to go Cam! Way to go CPK! I grew up in the CPK so I gotta recognize!
Alrighty….today's topic…According to the recently released 2010 report from The National Marriage Project, which provides research and analysis on the health of marriage in its yearly State of Our Unions Report,  achieving the American Dream is very much bound to the success of marriages. And it seems that highly-educated people (defined in the report as those with a college degree) are achieving the American Dream more than their less-educated counterparts in part because they are choosing to get married. Moderately-educated individuals (people who have a high school diploma and possibly some college) are becoming less likely to walk down the aisle than in years past and have started to resemble the poor in their attitudes toward non-marital child-bearing, divorce and marriage quality, according to the report.
I have selected some interesting findings from the report for your perusal and analysis:
In a historic reversal, the cultural foundations of strong marriages – adherence to a "marriage mindset," religious attendance and faith in marriage as a way of life – are stronger now among the highly educated than among the moderately educated. For example, teenagers from highly-educated homes are more likely to report that they would be embarrassed by a pregnancy (76 percent) than their peers from moderately- educated homes (61 percent). Highly-educated Americans are also now more likely to attend church on a weekly basis (34 percent) than moderately-educated Americans (28 percent); in the 1970s, highly-educated Americans were less likely to attend church than the moderately educated.
Divorce rates are up for moderately-educated Americans, relative to those who are highly educated. From the 1970s to the 1990s, divorce or separation within the first 10 years of marriage became less likely for the highly educated (15 percent down to 11 percent), slightly more likely for the moderately educated (36 up to 37
percent), and less likely for the least educated (46 down to 36 percent).
Middle Americans are shifting toward a culture that still honors the ideal of marriage but increasingly accepts departures from that ideal. They have also not been well served by the rise of the "soul mate" model of marriage (more on this below), which is less accessible to them—for both cultural and material reasons—than is the older "institutional" model of marriage.
Over the last four decades, many Americans have moved away from identifying with an "institutional" model of marriage, which seeks to integrate sex, parenthood, economic cooperation, and emotional intimacy in a permanent union. This model has been overwritten by the "soul mate" model, which sees marriage as primarily a couple-centered vehicle for personal growth, emotional intimacy, and shared consumption that depends for its survival on the happiness of both spouses. Thus where marriage used to serve as the gateway to responsible adulthood, it has come to be increasingly seen as a capstone of sorts that signals couples have arrived, both financially and emotionally—or are on the cusp of arriving.
Although this newer model of marriage—and the new norms associated with it—has affected all Americans, it poses unique challenges to poor and Middle American adults. One problem with this newer model—which sets a high financial and emotional bar for marriage—is that many poor and Middle American couples now believe that they do not have the requisite emotional and economic resources to get or stay married. By contrast, poor and Middle Americans of a generation or two ago would have identified with the institutional model of marriage and been markedly more likely to get and stay married, even if they did not have much money or a consistently good relationship. They made do. But their children and grandchildren are much less likely to accept less-than-ideal relationships.
Moderately-educated Americans also registered the biggest declines in religious attendance from the 1970s to the present. Over the last 40 years, then, Middle America has lost its religious edge over their more highly educated fellow citizens…Accordingly, Middle Americans are now markedly less likely than they used to be to benefit from the social solidarity, the religious and normative messages about marriage and family life, and the social control associated with regular churchgoing, especially in comparison with their neighbors who graduated from college.
To read the entire report, please go here. I must admit much of this report did not surprise me, but it is interesting to see all of the data that supports what I see going on all around me.  What did cause me to ponder a bit, however, was the whole "soul mate" reference. I've always been a sucker for the whole "soul mate" thing…I mean it's even a category on this blog, but I wonder if having overly romanticized views about marriage is actually detrimental. From eHarmony commercials to any given romance movie nowadays, finding your "soul mate" is akin finding the Holy Grail. Based on this premise, there is one ideal person out there who is your perfect match and whose presence will take you to new heights in every area of your life….what do you think? Is that true or false?
Anyway, that's all….
Any thoughts?
P.S. It is still the Christmas season…Enjoy "Grandma Got Run Over By a Reindeer." Hearing this song always makes me laugh… 🙂