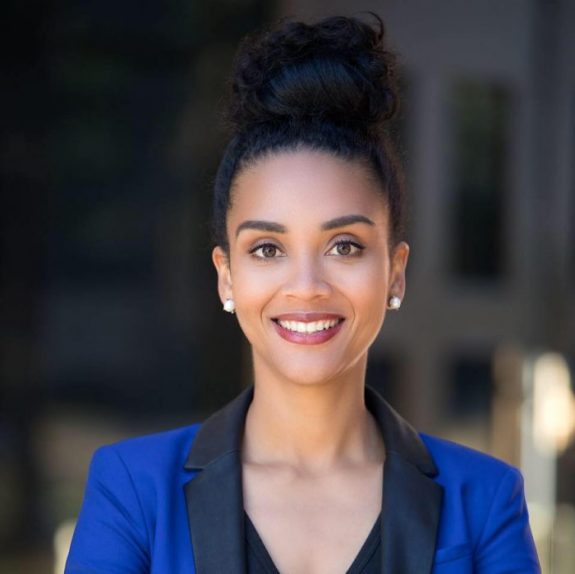 Hello World,
Atlanta Mayor Keisha Lance Bottoms announced  that she has appointed Oulèye N. Warnock, First Lady of Ebenezer Baptist Church, the pastoral home of Reverend Dr. Martin Luther King, Jr., as Senior Human Trafficking Fellow of the City of Atlanta. In this role, Warnock will lead the transformation and acceleration of how the City approaches the prevention of human trafficking and the extension of support to trafficking survivors. Warnock is specifically tasked with developing and implementing a citywide policy blueprint on current anti-trafficking programs, critical gaps, and recommended new or strengthened policies and practices to be rolled out across all City departments.
The appointment of an expert solely dedicated to addressing Atlanta's human trafficking issue was a promise Mayor Bottoms made during a January press conference in recognition of Human Trafficking Awareness Month. This appointment marks the fulfillment of that pledge.
"Just as there are top-level officials who plan for the City's economic growth and development, it is equally important to have members of my administration who plan for the safety and protection of all who come through Atlanta, particularly those who are most vulnerable amongst us," said Mayor Bottoms.
Warnock brings a wealth of global humanitarianism expertise to the City of Atlanta. She has conducted policy research and planning domestically and abroad including in Tel Aviv, Israel, Dakar, Senegal, and Northern Thailand. Warnock received her B.A. in International Studies from Spelman College and holds postgraduate degrees from Oxford University and Columbia University, where she is a Richard Hofstadter Fellow.
"Human trafficking in our city is part of a global network of modern day slavery, and we are committed to bringing it to an end in Atlanta." said Warnock. "I am grateful for this opportunity to work in Mayor Bottoms' administration as we build a safer Atlanta and a promising future for all who call this great city home."
The Senior Human Trafficking Fellow is part of the Mayor's Executive team and reports to the Chief of Staff. The position is funded for a minimum of two years through a grant from The Partnership for Freedom. Warnock assumed this new role this month.
Any thoughts?
Comments
comments