Hello World,
I'm so excited because recently I was blessed with the assignment of writing a cover story about racial reconciliation as it pertains to the church in Atlanta for Christianity Today, one of the foremost publications in the Christian world! Although it is a thorny topic without question and I certainly wish we didn't have to continue highlighting this issue, I'm glad that I am continuing the work of my father, who is passionate about this topic. In fact, he created a newsletter for the Christian church, hosted an annual Racial Reconciliation Service each January (to coincide with Dr. Martin Luther King Jr. Day) and traveled to speaking engagements to address racial reconciliation. Additionally, my father is the one who introduced me to Christianity Today magazine when I was only reading VIBE, Essence, The Source and similar magazines back in the day.
Well, my article "Racial Reconciliation Is Still a Dream for Atlanta Christians" is now available for you to read. Below is the beginning of the article and you can click on the link below the excerpt to read the rest.
Dhati Lewis set out to start a church that could be a blueprint for urban discipleship, a church "in the city, for the city, that looks like the city." But first, he needed a city.

A decade ago, he left the college town of Denton, Texas, for Atlanta, an urban hub four times larger. With him came 25 longtime ministry partners, including rappers Lecrae and Sho Baraka and pastor John Onwuchekwa. Together they planted Blueprint Church in the Old Fourth Ward, a story chronicled in a recent documentary, Becoming Blueprint, released in honor of the church's 10th anniversary.

Lewis's approach to ministry grew out of the tension he felt between the white evangelical culture that fueled his faith in Denton and the familiar black culture of his upbringing. In Atlanta, though he was a black pastor leading a diverse congregation in a majority-black city, the work of urban church planting was complicated.

For one, the area around his church continued to gentrify. "In this neighborhood, what scares me is the fact that you have Section 8 housing on one end and like a million-dollar home on the other end," he said in the documentary.

Read the rest HERE.
Below is the gorgeous cover of the October issue of Christianity Today!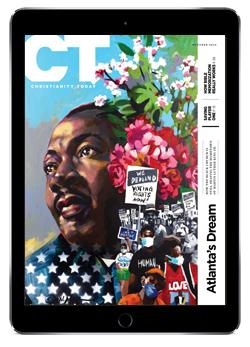 My story is part of a four-story cover package. The official description is as follows:
Raphael Warnock, the pastor of Atlanta's historic Ebenezer Baptist Church who's now running for US Senate, talked about his calling into politics as a Christian. He said, "My impact doesn't stop at the church door. That's actually where it starts." That approach to living out the gospel extends across generations and segments of society in Atlanta. In this month's cover package, we hear from pastors, politicians, and entrepreneurs—black Christian leaders whose faith calls them back into their communities in the diverse hometown of Martin Luther King Jr.
COVER STORIES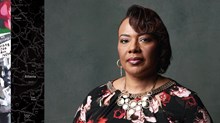 Generations take up the gospel work of becoming a beloved community.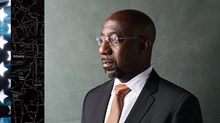 Long before Raphael Warnock's Senate run, the biblical call for freedom for the oppressed stirred Atlanta Christians to social action.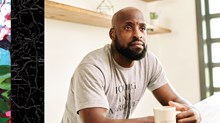 Christian entrepreneurs promote a new economic narrative in a city plagued by wealth gaps.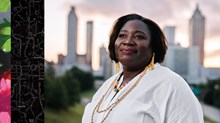 But church leaders think it's worth the work to address longstanding divides.
So check it out and let me know what y'all think…
Any thoughts?