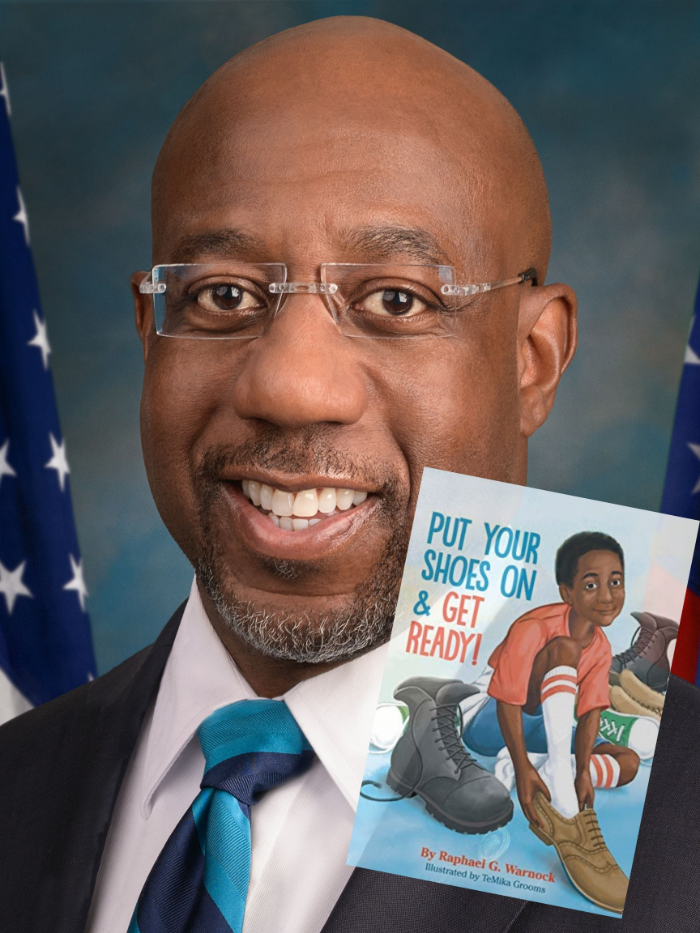 Hello World,
As a new mother, I am most definitely on the hunt for imaginative and informative children's books! So I was excited to hear that Senator Raphael G. Warnock, Georgia's first black senator who is also the senior pastor of the historic Ebenezer Baptist Church here in the A, recently released a children's book Put Your Shoes On & Get Ready! Below is the description of the book:
From Georgia's first Black Senator Raphael Warnock comes an inspiring picture book about finding your dreams and making your mark in the world.

Before Raphael Warnock became a pastor and the first Black senator from Georgia, he was a little boy whose father told him to get up, get dressed, put on his shoes, and get ready! So that's what he did, along every step of his journey. From his work boots to his marching band shoes to his shiny lace-ups, Senator Reverend Warnock found the right shoes to fit his feet and to carry him toward his dreams.

This inspirational story, with bold, brilliant art by TeMika Grooms, follows Raphael Warnock's journey from Savannah, Georgia, to the United States Senate and shows young readers that they, too, can find the power to be themselves and make a difference when they have the shoes that fit their feet.

About the Author

Raphael G. Warnock was elected the first Black senator from Georgia in 2020. He also serves as the senior pastor of the historic Ebenezer Baptist Church of Atlanta. Senator Reverend Warnock went to Morehouse College and Union Theological Seminary and is a member of the Alpha Phi Alpha Fraternity, Inc. He is the eleventh of twelve siblings, and has two children, Chloe and Caleb. You can find out more about him at warnockforgeorgia.com.

TeMika Grooms is an Atlanta-based artist and art activist who illustratedSave The Crash-test Dummies by Jennifer Swanson and Nana's Favorite Things by Dorothy H. Price. She is the Founder and Program Coordinator for KidsLitATL, a grassroots organization to support a diverse group of creators in Atlanta, Georgia, where she lives with her cat, Nina Simone, and her two daughters, who she affectionately calls Thing One and Thing Two. You can visit her online at www.temikatheartist.com.

And below is Senator Warnock sharing why he wrote the book on ABC's The View:
To buy a copy, click HERE.
Also, I imagine if you request it in your local bookstores, it can be made available at those locations as well.
Any thoughts?