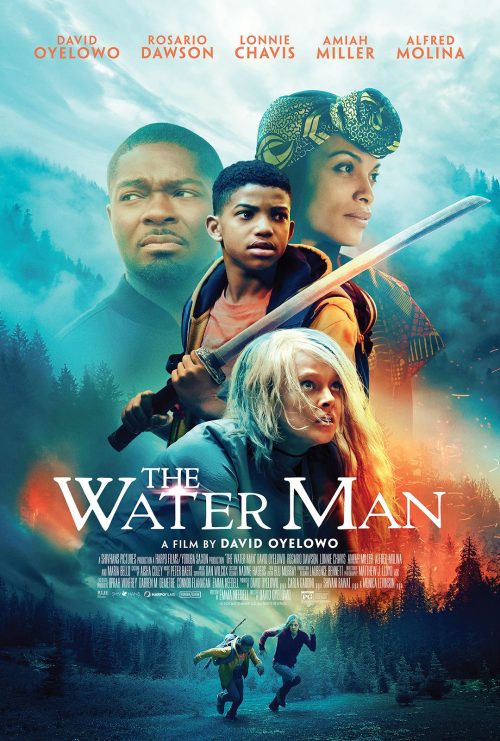 Hello World,
Watch an All-New Adventure Drama THE WATER MAN in theaters only on Friday, May 7! THE WATER MAN, a new film by David Oyelowo, stars David Oyelowo, Rosario Dawson, Lonnie Chavis, Amiah Miller, Alfred Molina and Mario Bello.
Below is the synopsis:
In THE WATER MAN, Gunner (Lonnie Chavis) and his mother (Rosario Dawson) share a special bond, but when his mom's illness worsens, he disappears into stacks of books on both science and the supernatural in search of possible cures. After learning about the mythic Water Man, who may carry the secret to everlasting life, Gunner and his rebellious friend Jo (Amiah Miller) go on a quest into the Water Man's mysterious forest. Facing challenges and dangers they never imagined, the friends' hope for rescue lies with Gunner's father (David Oyelowo), who must immerse himself in his son's world to follow the clues that will lead him to the kids and put his family back together.
Check out the trailer:
I interviewed David Oyelowo when he starred in the movie Captive. If you're interested in the interview, check it out HERE (audio & written).
Any thoughts?