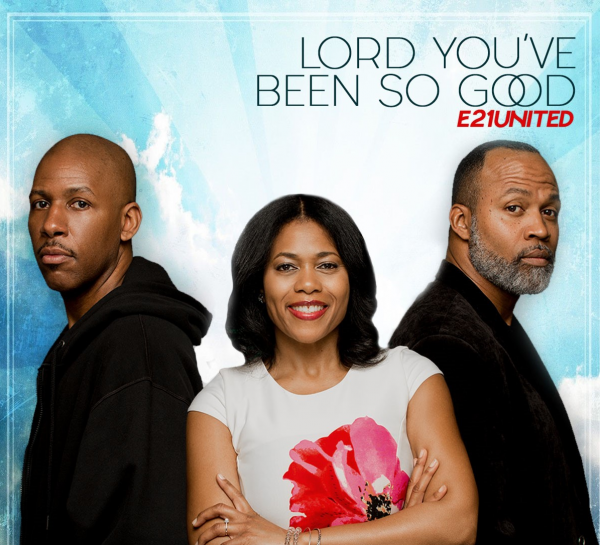 Hello World,
Blending gospel, R&B and rap, gospel group E21 United aims to "reach listeners where they are and lift them to a higher plateau," says vocalist Yolanda Everett, through songs that "teach listeners about God's eternal love for us and the love we should express to others." One of those songs, "Lord You've Been So Good," makes for the first single release by E21United, and is receiving airplay in the metropolitan Atlanta area and other markets in the Southeast. See the video for the single below…
E21 United, with roots in Atlanta, includes Yolanda Everett, her brother Charles Everett, also a vocalist, who produces, mixes and raps, and Christian rap artist Lonnie Edwards. In addition to music, the trio has another professional connection in common: Each is a teacher working in metro Atlanta school systems.
The group's blend — that of two male members and one female member — makes for part of the reason behind the E21 United name, which, first and foremost, comes from scripture: Ephesians 2:1. Additionally, the number two represents the pair of siblings, Yolanda and Charles, while the number one represents Lonnie — and, as the group explains — if you add the numbers you'll end up with three, which represents the Trinity of Father, Son and the Holy Spirit.
The E21 United sound, explains Yolanda, "leaves listeners wondering in which category the music should be placed. It's not quite the traditional gospel sound," she adds, "because it infuses rap and R&B laced with thick R&B beats that make you bob your head up and down because the music sounds and feels so good."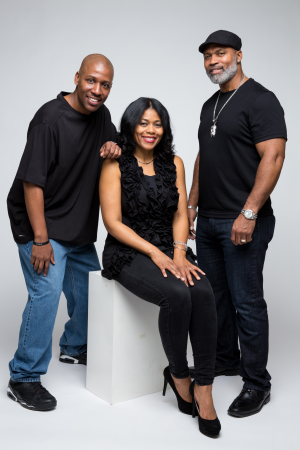 That sound can be heard Sundays from 7 a.m. to noon on WPGN Radio Atlanta's "Good News Gospel" hosted by veteran radio personality Twanda Black. Other stations include WFKX 96 KIX in Jackson, Tennessee, WSGE 91.7 FM in Dallas, North Carolina, and WMGY 800 AM/99.3 FM and WJIC Network Internet Radio, both in Montgomery, Alabama. It also had consistent airplay time on Atlanta's WALR KISS 104.1 FM.
Having a love for music for much of their lives, E21 United members started early in music. Yolanda and Charles Everett and their younger sister Melanie began singing in church. Yolanda and Melanie later would audition for BET's "Teen Summit" show. Out of thousands who'd submitted music, the sisters made the cut and while they didn't win the competition, they found that it opened doors for them to "work with some really talented musicians and producers." Charles Everett was part of an R&B group in Montgomery, Alabama, and over the years has provided production work for a number of musical artists. Lonnie Edwards began recording gospel music in 1998, and is a co-founder of Goodside, a Christian rap ministry based in the metropolitan Atlanta area. As a member of Goodside, he released three studio albums and ministered at hundreds of engagements throughout the Southeast. In 2018, he began recording and releasing solo projects.
Check out "Keep On Moving," a song in which the COVID-19 pandemic is addressed, below…
As the group reflects on their respective evolutions, they also are in tune with the evolution of gospel music and where it stands today. "Gospel music is relevant today just as the gospel is relevant today," said Yolanda Everett. "Gospel music addresses the issues and needs of humanity in a unique way. It speaks to the hurting, the broken and the bruised. In the times in which we now live, we're all in need of uplifting, encouraging and inspiring messages of hope. Gospel music provides that and so much more."
Any thoughts?