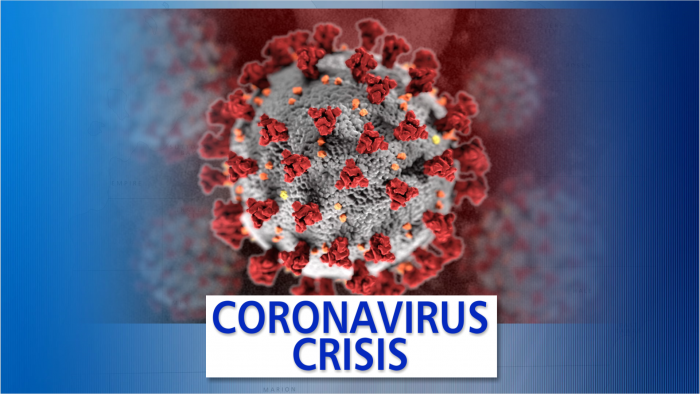 Hello World,
By now you must know that any vision board someone created for 2020 has been totally wrecked. I haven't had 20/20 vision since before I was in the third grade when I started wearing glasses, but I was among those who decreed and declared that 2020 would be my Year of Perfect Vision. When this Coronavirus Crisis started a month ago or so, I thought my resolution to have 20/20 vision was misguided. But a month later, I see the Good Shepherd is faithful and guiding me (and all y'all)  into perfect vision after all — even if it wasn't what I thought I saw at the dawn of this New Year. As my hubby shared with me, I do believe individually we will have personal insights, and that there are some collective insights that all of us will share. Below are seven insights tied to Bible scripture that I've had that are personal and collective. Let me know if you see what I'm seeing or if you have a different view in the comments.
1. At a visceral level, I now know no one can boast of his or her self-sufficiency.  I knew this intellectually, but babay, experience is the best teacher. In the Bible, Jeremiah 9:23, it says, "Let not the wise boast of their wisdom or the strong boast of their strength or the rich boast of their riches." Yes, some of our richest are sheltering in place in yachts, but they still have to shelter in place while the country is shut down. Some of our strongest have gotten sick and or died during this Coronavirus Crisis. The wisest in our society have been confounded by COVID-19. I've read that it was initially thought that those with underlying conditions (cancer, diabetes, etc.) are more susceptible to COVID-19, but now, there is some debate as to what is considered an underlying condition! So whoop, there it is…
2. All people are needed for society to function. A Facebook friend shared that the number of selfies have decreased over the last month or so…And for good reason, I think…Have you seen some of these celebrities? Who knew that Diddy had so much gray hair?! His stylist did, undoubtedly. With all of us sheltering in place and social distancing, people aren't getting their hair did and dyed. In Romans 12: 4-5, it says, "For just as each of us has one body with many members, and these members do not all have the same function,  so in Christ we, though many, form one body, and each member belongs to all the others. We have different gifts, according to the grace given to each of us. " Hairstylists matter! Their gifts are essential. In my opinion, they should be counted as essential workers, but I won't belabor that point on today.
3. If you don't spend your money, I can't make my money. As a lover of words, I have helped financially support many many authors over the years. But truthfully, if some musicians waited on me to buy concert tickets to support themselves, they would go broke. I buy concert tickets like twice a year if that. And since people are sheltering in place and basically only buying groceries and paying for water, gas, etc., many have stopped making money. Again, I realized this intellectually but to see it play out is an eye opener for real. That's that 20/20 vision. As the Bible says in 1 Timothy 6:17, "Command those who are rich in this present world not to be arrogant nor to put their hope in wealth, which is so uncertain, but to put their hope in God, who richly provides us with everything for our enjoyment." In other words, in the plain spoken words of OutKast, "If you don't move your feet then I don't eat, so we like neck-to-neck." And I have paid a pretty penny to see them in concert 🙂
4. Debt is the devil, and saving is sanctified. According to news reports, many people have been financially ruined in the course of a month. I can't evaluate anyone's financial portfolio individually but you have to wonder if debt and a lack of savings has contributed to such swift falls. In Romans 13:8, it says, "Let no debt remain outstanding." And in 1 Corinthians 16:2, it says, "each one of you should set aside a sum of money in keeping with your income, saving it up." Financial experts recommend saving 3-6 months of your living expenses. It's not easy, but it can be done. Ask God to direct you to a financial planner or coach who can teach you how to do it. I did, and her teaching continues to bless me 10 years later!
5. When I help you, I help me. One thing that has really struck me about the mandate to flatten the curve is that we're primarily doing so to not overwhelm the healthcare industry with COVID-19 patients. However, but when we help the healthcare industry in this way, we are also helping ourselves. The fewer people who are sick means the less likely it will spread. Further down in Romans 13, verses 9-10, it says, "Love your neighbor as yourself.  Love does no harm to a neighbor." Y'all help me, help you. Stay at home until God through the scientists recommends otherwise…
6. Being around other people encourages like nothing else. Y'all, I'm an introvert, and after a few hours around a lot of people, I have to retreat by myself. I start to feel overwhelmed almost like I'm an overloaded system that is stuck and can longer work. But now that our society has been sheltering in place, I've been fantasizing about going to street festivals. I cannot wait until I'm close enough to a bunch of people that I smell their sweat. Yes, I miss folks' funk! LOL. And that's why so many of us are meeting together via Zoom and other software to connect. It says in Hebrews 1o:25 to not stop "meeting together." As an introvert, I do value and need time away from people but I also need to connect with people as well. 20/20 vision is becoming clear for this introvert.
7. Elders should be elevated. As the daughter of older parents, I already believed this, but this Coronavirus Crisis has forced us to take a hard look at how society sees our elders. Our elders are particularly vulnerable to COVID-19 and so we must make sure that we care for their well-being. And this is biblical. In Psalm 71:9, it says, "Do not cast me away when I am old; Do not forsake me when my strength is gone." One day, if we're lucky and blessed, we will be an elder and as I said earlier, when I help an elder, I'm actually helping myself. If we do this thing right, elders will be elevated as they should be.
So that's all I got for now, but here's a song to encourage me and you…
And this song is Scriptural too…
"The world and its desires pass away, but whoever does the will of God lives forever." 1 John 2:17
Any thoughts?
Comments
comments