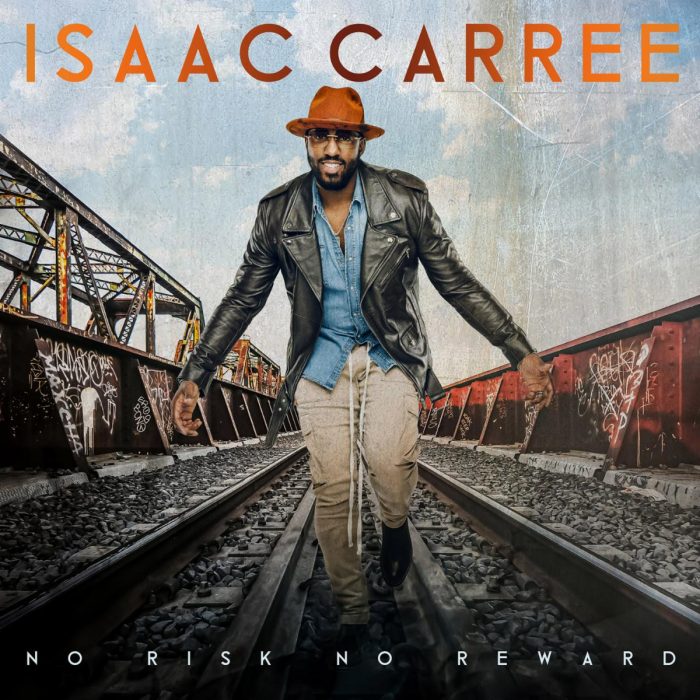 Hello World,
Chart-Topping Stellar, Dove & BMI Awarding-Winning Producer & Recording Artist Isaac Carree returns with his first new CD in six years! No Risk No Reward on Shanachie Entertainment is set for release on March 20, 2020!
Taking risks is something the Atlanta-based Renaissance man is well acquainted with. His motto is "Why not?!" He explains, "I'm intentional about everything I do. Sometimes I do things even if I am afraid, but I do it! WHY NOT?!" It is this spirit that led the singer to step away from the recording scene to allow himself the opportunity to explore various creative avenues. "Allowing myself this time afforded me the opportunity to shift the trajectory of my mind and to reset to prepare for this moment now!" shares Carree. "I had the life changing experience of touring with Diddy and the Bad Boy Reunion Tour . I also toured with Tim McGraw and Faith Hill on the Soul II Soul World Tour and had the time of my life. After being away from the industry and not having new music out for six years, it feels really good to be back and to partner with Shanachie who believes in my vision." Carree also penned his first book "Service: My Words. My Life. My Truth." and launched his own music conference, The Plug, in Atlanta.
No Risk No Reward features the album's first and chart-climbing single HER. This stunning ballad is a powerful anthem from men to their woman. It is Isaac Carree's tribute to his wife Dietra. "I love my wife," says Carree. "She deserves NOTHING but the best! We've grown together, we've had our ups and our downs but she stuck with me by my side. She's loyal, she's a prayer warrior, she's the mother of our child, so this song embodies how GRATEFUL to God I am for HER!"
In addition to Carree's beautiful new single HER he has a new song featured on his forthcoming album called LEGEND. He just released a moving video paying homage to Kobe Bryant and other seminal figures for Black History month. See the video below!
"This song is a song that will outlive me. It's socially conscious and relevant! It's a timeless piece! Legends never die!" Isaac Caree…
Any thoughts?