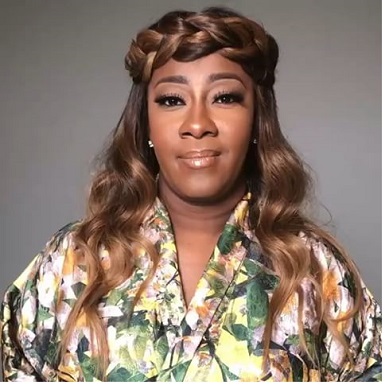 Hello World,
Just yesterday I was commenting about folk coming back from the ESSENCE Fest, and from the looks of things Le'Andria Johnson was not one of them after being allegedly being uninvited from ESSENCE Fest Gospel Lineup after going off on a video about Marvin Winans.
BlackChristianNews.com is reporting that Le'Andria claimed "the gospel legend dissed her and treated her like 'a peasant.' Johnson insists the incident is one of many with fellow artists of faith that's led her to a breakdown." It's not clear where this encounter happened.
And she used some colorful language to describe her dismay below:
In a longer version of her rant below, she says she can be on a "Kirk Franklin level, Mary Mary level, Yolanda Adams, Marvin Sapp, Fred Hammond, you know what I'm saying, all the gospel greats, Tasha Cobbs, all the R&B Beyonce', Brandy, I could be on that level. I could really be on that level. If I played the game, I could really be on that level. I could, but I'm not 'bout playin' no games though."
And it seems that maybe she is calling it quits on her career based on this tweet below:
LeAndria Le'Andria Johnson has went on strike!!!! No more money!!!!!! i'm a good person and I make sure that everybody else is good but me!!!! Enough is enough….as of today!!!!! Who could do for me like I do for them?????

— Le'Andria Johnson (@LeAndriaJ) July 6, 2018
She breaks down all that is bothering her on another even longer Facebook video. WARNING: More colorful language.
She is inviting her fans to meet her in Chicago in the third week of August (Aug. 18) for a free event of some sort according to the video…Apparently, she has something to reveal at this event…I guess she will announce further details later…
So I don't have time to fully think this through this morning because I'm supposed to be on my way to worship service, but I will say this: On the heels of the release of the "Whitney" documentary on Friday, based on Le'Andria Johnson's reaction to stardom and the industry, maybe all of that isn't in her best interest. I've seen her sing in person and her voice is one of those rare voices that encompasses all (the sublime and the secular) that she has experienced. You will be transported to heaven and hell in listening to her! God has given her a gift! But maybe all of this discomfort that she continues to display is related to the spotlight she lives in. I don't know. Just a thought. And maybe it was just simply an overreaction to a perceived slight from Marvin Winans. Most times we think someone is thinking about us and they are too wrapped up in self to be thinking about us at all. And even if he did slight her, so what? I look to my approval from God not man although sometimes it does hurt when folk don't treat us like we want to be treated.
Alright, that's all I got.
Should the ESSENCE Fest have cancelled her appearance this past weekend?
UPDATE: Le'Andria Johnson has apologized for how she expressed herself and to Bishop Marvin Winans and his church…
Any thoughts?
Comments
comments