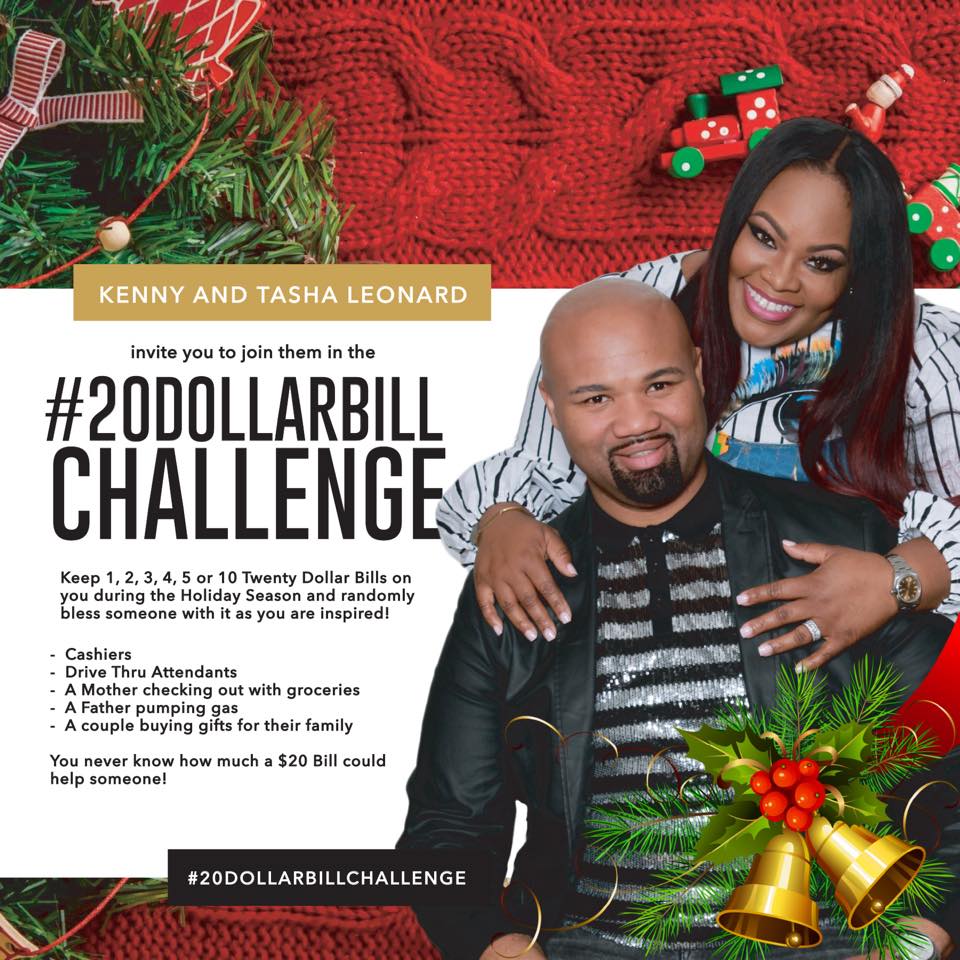 Hello World,
We can't all be like Tyler Perry. Paying off more than $43,000 in layaway purchases at TWO metro-Atlanta Wal-Mart locations…But I'm reasonably sure you have 1, 2, 3, and on up of 20 dollar bills that you can spare! (Whatever you can spare would be appreciated I'm sure though even if it's less than $20.) Y'all know people are still out there shopping for their loved ones and many may just be a liiitttle short. Gospel powerhouse Tasha Cobbs Leonard and her hubby Kenny Leonard are inviting you to stand in the gap and keep a little extra on you in case you notice one of our fellow shoppers (because I will be shopping on today) in that predicament.  Or you can just randomly bless someone as the Holy Spirit prompts you! Take part in the #20DollarBillChallenge!
And because Christmas music playing in the mall gets me in the mood to shop, here's a hit from my hubby's hometown of Gary, Indiana!
Merry Christmas Y'all!
Any thoughts?
Comments
comments