Hello World,
After Atlanta was snowed in TWICE this past winter (I still can't believe it), we are ecstatic to thaw out this spring…Although we were still shivering on the the first day of spring on March 20, sunny skies and soaring temperatures are predicted for this weekend! YES!!! If you are anything like me, although you don't necessarily intend to it, you find yourself hibernating or not venturing out too far from home during the winter months…But the combination of longer days and alluring rays of sunshine are nature's invitation to get back out and about…And there is plenty to explore and do in Atlanta…(sorry for my blog readers in other cities)…
If Atlanta spring had a national flower, the dogwood blossom would be my choice….Once I see the bursts of dogwood blossoms bloom on trees throughout the A, I know that I can pack away my winter coat and get my toes painted in bright colors 🙂 So of course, I love the Atlanta Dogwood Festival in Piedmont Park which kicks off on Friday…
78th Annual Atlanta Dogwood Festival – Virtually every kind of art imaginable is represented at the festival, with a nationally renowned-juried Fine Artist Market that includes sculpture, paintings, pottery, jewelry, photography and much more.

In addition to the fine art for adults and art collectors, there is a Kids Village featuring huge inflatables, arts & crafts and face painting for all ages, as well as the ever-popular 24-foot rock-climbing wall. Festival hours are Friday from noon to 9 p.m., Saturday from 10 a.m. to 11 p.m. and Sunday from 10 a.m. to 6 p.m. Artist market closes from 7 p.m. on Friday and Saturday. For more information, go to dogwood.org.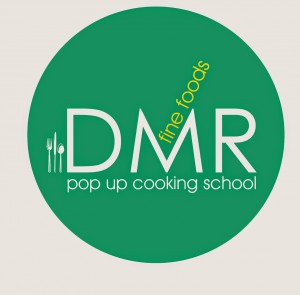 I'm a lifelong foodie so of course I have to include a food event which is being hosted by my friend and sorority sister Dawn M. Richards…
D.M.R. Fine Foods presents Techniques & Tastings(TM), a deliciously fun and informative Pop Up Cooking School that will teach you essential techniques to enhance your cooking skills and culinary I.Q.!  Enjoy lively and interactive cooking demonstrations, scrumptious tastings, recipes, tips, and more, to fuel your inner chef.

We are excited to launch our Pop Up Cooking School in Atlanta's historic Sweet Auburn Curb Market and look forward to having you join us for loads of yummy inspiration and takeaways.  Prepare to dive into the Flavors of Spring with our featured menu: Spring Risotto, Rustic Italian Crostini, Mixed Field Greens w/Herbed Vinaigrette and Citrus-Glazed Madeleine Cakes. The class will be held on Saturday, April 12 from 1-3 p.m., and the registration cost is $50. To register, go to eventbrite.com.

And of course, what what would spring be without shopping? And this event combines shopping and service!
With a portion of sales to benefit the Crohn's & Colitis Foundation, Pink Door Décor will host its Spring Home and Color Style Trunk Show Sunday, April 13. The trunk show takes place from 3 p.m. to 7 p.m. at 1245 Salon and Spa in Atlanta, located at 1245 Fowler Street NW near Atlantic Station.

The trunk show will feature some of the latest styles in home accessories. Guests will be able to purchase merchandise ranging from lamps to vases to ottomans. Pink Door Décor owner/interior designer Terrell Dinkins sees the show as a way to give back after experiencing personal loss to Crohn's disease. His 31-year-old nephew died from complications from Crohn's three days before Christmas 2013. For more information, go to terrelldinkins.com.
So there is no excuse to not get back out and about this weekend!!!
Any thoughts?
Comments
comments