Hello World,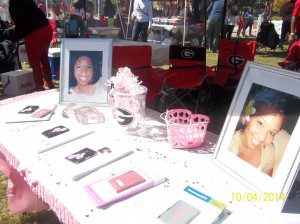 I love that familiar hymn "Blest Be the Tie that Binds." While a tie may seem restrictive, a tie can actually be wonderful thing that keeps us together when the rigors of life can easily separate…
One of the ties that binds me is the tie that I have to the University of Georgia, my blessed alma mater…Although the University of Georgia wasn't my first choice when I was applying to colleges, going to and graduating from the University of Georgia has proven to be a blessing to me over and over again…
One of the ways that I reconnect to my beloved alma mater is attending homecoming…I don't always get to attend but when I do, I am reminded of the four years it took to make a Georgia Bulldawg (I said, 'It's great to be a Georgia Bulldog!)
At the University of Georgia, I was blessed to pledge the best and most illustrious sorority in the world Delta Sigma Theta Sorority Inc. What makes a sorority is the sisters that you meet and bond with hopefully for the rest of your life…I am forever tied to Delta Sigma Theta, and it was wonderful to reconnect with them yesterday on the campus where we started as girls, became sisters and left as women..Unfortunately, two of beloved sorority sisters, my line sisters to be specific, are no longer with us due to breast cancer (Please remember that October is Breast Cancer Awareness Month.), and we celebrated our ties to them…our dear Kim & Lola…Take a look at some of the memories I made yesterday at the University of Georgia…Go Dogs!!!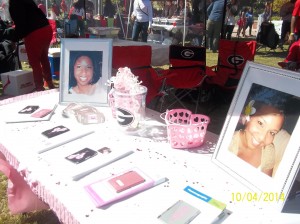 Celebrating Kim & Lola & Honoring Breast Cancer Awareness Month…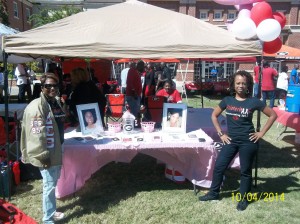 A better view with my line sister and me…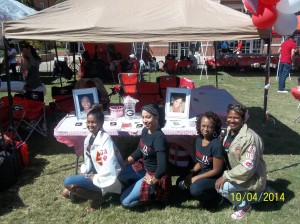 More line sisters…
Explaining about breast cancer awareness…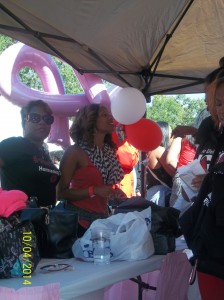 Still spreading the word…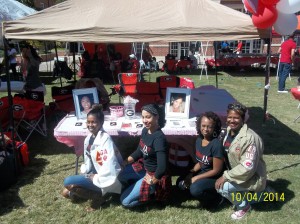 One thing about Zeta Psi Deltas…we love to take line pics 🙂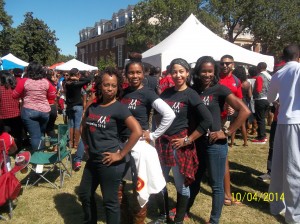 Exhibit B…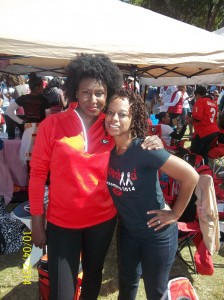 One of my favorite Delta "Big Sisters"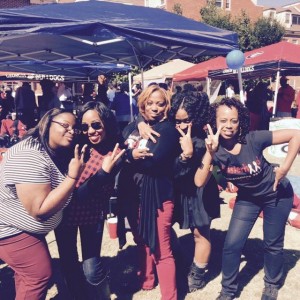 Deuces!!!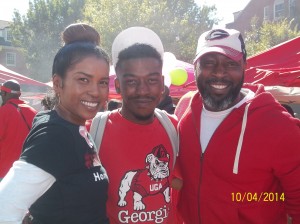 Many of us met our future husbands at Georgia and created more Georgia Bulldogs 🙂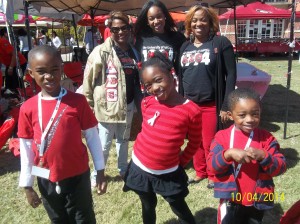 Perhaps future Georgia bulldogs?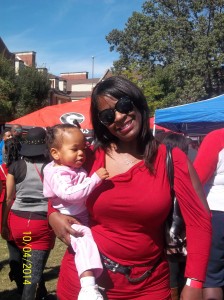 Doesn't she look like a future Georgia bulldog?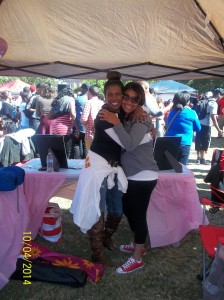 If you didn't meet your future spouse at UGA, you definitely met great friends…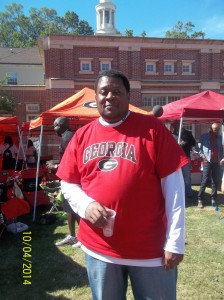 Everyone, including my hubby, loves the Georgia bulldogs!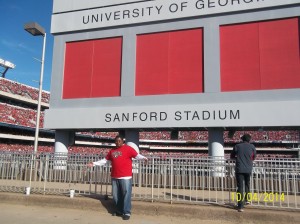 Red and Black in Technicolor…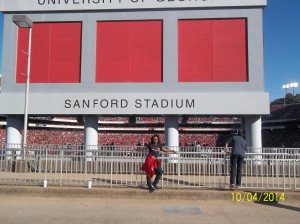 Of course, I had to get a pic of me too…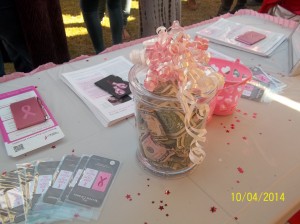 At the end of the day, we collected hundreds on behalf of breast cancer research…Please consider doing the same…
Any thoughts?
Comments
comments