Hello World,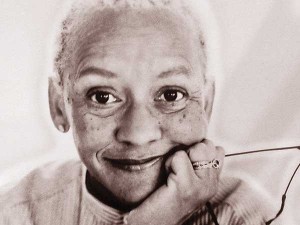 As it is February, I have to pay homage to Black History Month and the wonderful contributions that black people have made to America and beyond…Below are several Black History Month Activities you may want to check out…
1. Longtime poet, writer, commentator, activist and educator Nikki Giovanni will present "Human by the Grace of God: A View of Diversity" at 7 p.m. on Feb. 19 in Shryock Auditorium at Southern Illinois University Carbondale in Illinois. For more information, go to news.siu.edu. – Actually, this event has been cancelled as today, 2/12/2015…
2. Radio host and activist Joe Madison will be the guest speaker today, Feb. 8, at 2:30 p.m. when Bethlehem Baptist Church in Fredericksburg, VA celebrates Black History Month. Madison is the former director of the Detroit branch of the NAACP. He was appointed to that post at the age of 24. For more information, go to fredericksburg.com.
3. On Feb. 22 at 10:15 a.m., Rose of Sharon Missionary Baptist Church in Odessa, Texas will host "Showcase of Black Authors" with a presentation and book signing featuring Elaine Hunt, the author of "Dreams Fulfilled." For more information, go to oaoa.com.
4. Centerville Community Center is hosting a story telling event about African-American heroes from 6 p.m. to 7:30 p.m. Friday, Feb. 27 at 3025 Bethany Church Road in Snellville, Georgia. There will be fun and interactive activities for children to increase their learning about African-American heroes. For more information, go to patch.com.
5. Richmond County Sheriff Richard Roundtree will speak at Macedonia Missionary Baptist Church in Martinez, Georgia on Sunday, Feb. 22.  at 11 a.m. For more information, go augusta.com.
6. Rev. Charles Lucas will tell how his "great-great-grandfather secured his freedom from Squire Lukas (His family also has his ancestor's freedom papers!) and walked from Virginia to Ohio to launch a family on a mission" during his presentation "Lucas Legacy and Cleveland Black History: 1852 to 2015," at St. James A.M.E. Church in Cleveland Ohio on Feb. 22. 12:30 p.m. For more information, go cleveland.com.
7. "Black Historic Churches of Lynchburg and Surrounding Counties," a photography exhibit by Welford Jones, opens with a reception from 5 to 8 p.m. Feb. 13 and remains up through April 30 at Hunton Randolph Community Center in Lynchburg, Virginia. For more information, go newsadvance.com.
Any thoughts?
Comments
comments