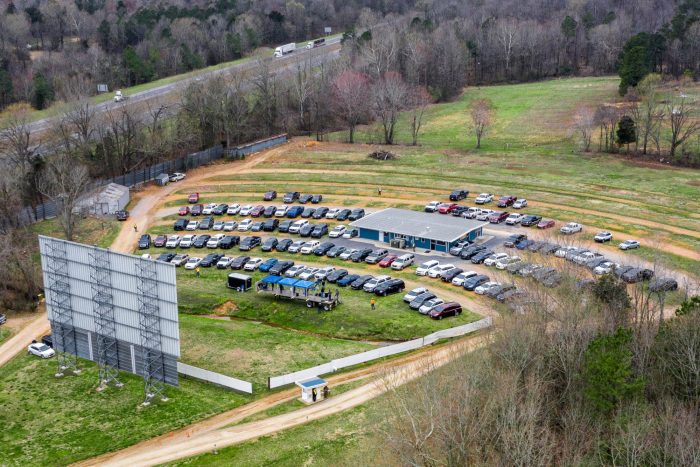 Hello World,
As I told you on Sunday, I didn't go to church in person on Sunday due to social distancing guidelines during this coronavirus or COVID-19 pandemic. But one church has found a creative way to come together and praise God while still social distancing, according to Religion News Service. See below:
"When it came time to pass the peace Sunday at Pathway Baptist Church, Senior Pastor Mike Donald didn't hesitate.
"Everybody, wave to the right," Donald said.
In response, the hundreds of people at the Calvert Drive-in Theatre in Calvert City, Kentucky, turned to their right and waved to the people sitting in the cars next to them.
There was a smattering of honks in place of applause between songs like "Power in the Blood" and "Victory in Jesus" and some prolonged blasts to express appreciation for Kentucky Gov. Andy Beshear and the owners of the theater. Worship leaders bundled in winter coats stood six feet apart from each other beneath the blue awning, and a deacon in a yellow safety vest led prayers.
"What a sight!" Donald said as he looked out across the cars parked at the theater. The church later counted 134 in aerial photos.
"The church has left the building."
The Calvert Drive-In Theatre has hosted two weddings and a number of concerts, Donald said.
But it hadn't hosted a church service until Sunday (March 22), when Pathway Baptist Church — like so many others across the United States — was forced to get creative amid social distancing precautions put in place to slow the spread of COVID-19, the disease caused by the novel coronavirus."
Read the rest of the article HERE.
Comments
comments