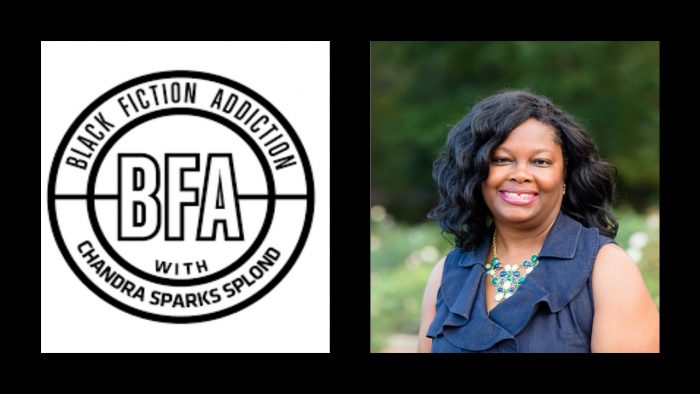 Hello World,
Since I officially became a novelist when my debut novel Destination Wedding was released in December, I've decided that I want to meet and support other novelists! So one Friday a month, I plan to feature a novelist. I hope these features will inspire you to read their work and support them as you've supported me. When I first started this blog in 2008, I was a nonfiction junkie and hadn't read fiction in years. However, when God gave me the idea for Destination Wedding, He presented it as a novel so I began reading novels again for solely for research purposes. Through this research, however, I rediscovered the passion I had for reading fiction as a child (which was probably God's plan all along). And this feature is proof of that rekindled passion. (I sound like a romance writer, right?  🙂 )
Since this is my first Fiction Friday feature, I thought it would be apropos to feature Chandra Sparks Splond, a novelist who recently created a new website completely dedicated to fiction. Chandra is the creator of Black Fiction Addiction! Below is Chandra's bio followed by my interview with Chandra, who is, incidentally, also one of the authors who endorsed my novel!
Chandra Sparks Splond is an editor, speaker and award-winning author and blogger. She is a 2019 recipient of the Learning for Life award presented by the Orlean Beeson School of Education at Samford University. Splond's young adult novel Make It Work was named Alabama's Great Read 2017, Spin It Like That was chosen as a Popular Paperback for Young Adults by the Young Adult Library Services Association (YALSA), and The Pledge was a YALSA Quick Pick for Reluctant Readers.

Splond, who lives with her family in Birmingham, Alabama, is the owner of West End Publishing, LLC. In addition to working for Kensington Publishing as the consulting editor for Arabesque romance, Splond has also done work for Random House, Moody Publishers, Kimani Press (formerly known as BET Books), and Hyperion. She has edited books for several New York Times, USA Today and Essence bestselling authors and has interviewed New York Times bestselling authors Karen Kingsbury, Kimberla Lawson Roby, Eric Jerome Dickey, singer Tamela Mann and actress Meagan Good. She has also worked for Good Housekeeping, Black and Married with Kids, Brides Noir, Weddingpages, Newsday, The Morning Call and Romantic Times. Visit her at chandrasparkssplond.com.
You began blogging in 2015, which is when you originally got the idea for Black Fiction Addiction? What took you so long to launch this website and why now?
First, thank you so much for having me on your blog today, Jackie.

I think there were a couple of things that kept me from launching. One, when I came up with the idea, I had just launched my blog, Magic City Momma, which I eventually renamed Book of Splond. I was still feeling my way through blogging, and I didn't want to bite off more than I could chew by launching another blog so soon after I had started the first one. The more I worked on the first one, I let fear get in the way of launching Black Fiction Addiction. I had built up a following with Book of Splond, and I was afraid of losing them if I switched to something new, although not completely different since I featured authors on Book of Splond all the time. The thing is, the idea just wouldn't let me go, so back in December, I told myself I would just take one step and see what would happen.
You originally began Black Fiction Addiction on YouTube, but you've recently decided to move Black Fiction Addiction to a website. Why, and will you still have some video-based content? Please explain.
Have you ever wanted to do something and pictured it being one way in your mind, but when you actually did it, it was totally different? That's the way I felt with the YouTube channel for Black Fiction Addiction. It just wasn't the way I envisioned, not to mention I couldn't figure out the logistics of how I wanted to eventually do things—scheduling author interviews, editing, etc. I decided to table the video portion until I could think and work through it some more. I do plan to go back to it eventually—I have a few episodes already recorded.
What other types content will you feature on Black Fiction Addiction?
In addition to author interviews, I also plan to do book roundups and book spotlights, as well as share book news. If you follow the Black Fiction Addiction social media pages, I also have a Book of the Day spotlight, and I share games, memes and quotes. I have a few other ideas that I plan to eventually implement too. It's all a process, and for a lot of it, I'm still feeling my way through.
What do you hope to accomplish with Black Fiction Addiction?
I want Black Fiction Addiction to be a celebration of black books and the authors who create them. I've spent most of my almost 25-year career in publishing—I was consulting editor for BET Books/Arabesque and I've done freelance editing for a lot of publishers, as well as established and aspiring black authors. I absolutely love black books, and I want to share that love with readers and maybe help some folks fall in love with reading along the way.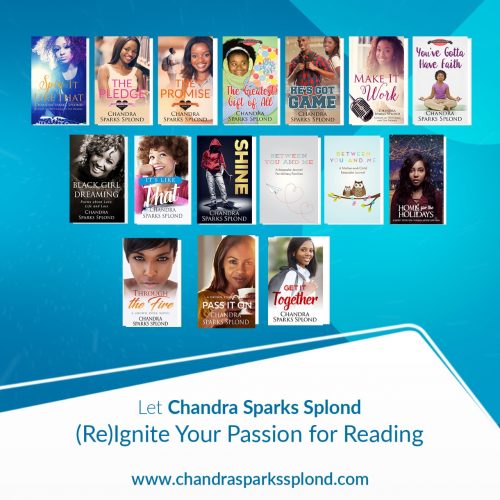 You're a fiction author. Do you hope Black Fiction Addiction will help you to achieve your future fiction writing dreams? If so, how? (And how has COVID-19 pandemic and sheltering in place affected your writing.)
I think Black Fiction Addiction will play a part in my dreams. I'm honestly not sure how yet. I know God placed the idea for Black Fiction Addiction in my heart years ago, and right now, I'm trying to be obedient by moving forward with it. I'm excited to see where it leads.

As far as how COVID-19 has affected my writing, other than blogging, I haven't gotten a lot of writing done. I was really stressed out about it for a while, but I've decided to give myself a little grace. We're in unprecedented times, so I'm learning to be okay about not accomplishing some things. I've learned that things happen when they are meant to, so for whatever reason, I'm not supposed to be working on my own stories right now.
Who are some dream authors who hope you to interview in the future?
I've been blessed in that I've already had an opportunity to interview some of my dream authors (Kimberla Lawson Roby, Beverly Jenkins, Eric Jerome Dickey, Lolita Files, Victoria Christopher Murray, ReShonda Tate Billingsley, Donna Hill, Meagan Good, Jacquelin Thomas, Vanessa Davis Griggs, Kim Cash Tate and Michelle Stimpson to name a few). Interviewing Brenda Jackson, Rochelle Alers, Angie Thomas, Terry McMillan and Bernice McFadden would be amazing.
What are some novels to look for in 2019-2020 thus far?
A few books that have already been released I think people should check out are Lean on Me by Pat Simmons, (Im)Perfectly Happy by Sharina Harris. Upcoming books I'm excited for the release of are The Boyfriend Project by Farrah Rochon; A Duke, the Lady and a Baby by Vanessa Riley; and The Other Sister by Donna Hill. I'm always sharing books on my blog (blackfictionaddiction.com), as well as on social media (instagram.com/blackfictionaddiction, facebook.com/blackfictionaddiction and twitter.com/blackfictionad1). I'd love it if readers would come hang out with me at any (or all) of those places.
Any thoughts?
Comments
comments