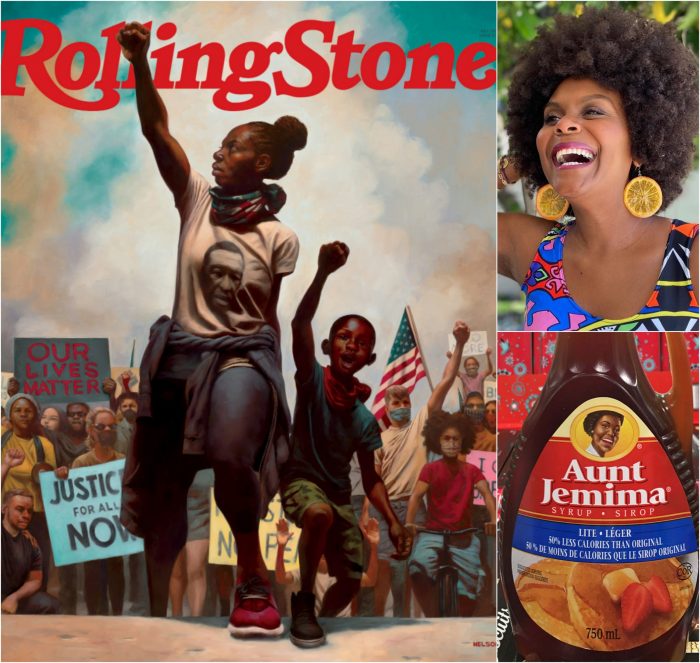 Hello World,
Wow, the first half of 2020 is over… What a year so far, huh?!…Again, despite ALL that is going on in the country, which I won't go into right now, black Christian women continue to make an impact.  So I'm back with my monthly roundup of blog posts and or magazine articles for black Christian women. Below is my Top 10 monthly roundup of blog posts and or magazine/newspaper articles for black Christian women for June, but you don't have be a black Christian woman to to check them out. As usual, let me know if you like my list! Enjoy and share!
1. "A Missouri Woman Asked Merriam-Webster to Update its Definition of Racism and Now Officials Will Make the Change" by David Williams
Excerpt: Kennedy Mitchum wasn't expecting much when she emailed Merriam-Webster last month, but she wanted to let the dictionary publisher know that she thought its definition of the word racism was inadequate. So she was surprised when an editor responded and even more surprised that the company agreed to update the entry. Mitchum has gotten into a lot conversations about racism and injustice where people have pointed to the dictionary to prove that they're not racist. It's happened a lot more lately as the world reacts to the death of George Floyd while in the custody of four Minneapolis police officers. See more at: cnn.com.
2. "Kadir Nelson's Inspiration for the July Cover of Rolling Stone" by Kimberly Aleah & Angie Martoccio" 
Excerpt: He discusses the woman at the forefront of the illustration: "The people who were pushing for those changes were African American women," he notes. "They are very much at the forefront in spearheading this change, so I thought it was very important for an African American woman to be at the very center of this painting, because they have very much been at the center of this movement." See more at: rollingstone.com.
3. "NASA to Name DC Headquarters After 'Hidden Figure' Mary W. Jackson" by Ivan Pereira
Excerpt: Mary W. Jackson was once a "hidden figure" at NASA, but now her name will grace the agency's office in the nation's capital. NASA announced on Wednesday that its Washington, D.C., headquarters will be renamed in honor of Jackson, the agency's first Black female engineer who spent decades juggling complex research with pushing for more diversity in scientific fields. See more at: abcnews.go.com.
4. "The Hidden Figures of the Church" by Kathryn Freeman
Excerpt: As evangelical organizations and white pastors speak out with new urgency to declare "black lives matter," many have in mind the deaths of black men. The high-profile murders of Ahmaud Arbery in Georgia and George Floyd in Minneapolis have spurred a global outcry and shifted something within the church. But in this new iteration of evangelical reckoning with systemic racism and police brutality, there has not been the same attention toward black women—namely, 26-year-old Breonna Taylor, who was killed in March by Louisville police who entered her home unannounced in the middle of the night looking for suspects who were already in custody. The officers responsible have not been charged and are still on the job. See more at: christianitytoday.com.
5. "'Aunt Jemima' descendants upset her likeness is being 'erased from history'" by Karu F. Daniels
Excerpt: An unlikely food fight is afoot. The descendants of two women who portrayed the Aunt Jemima character on Quaker Oats food products are expressing concerns about the company's recent awakening and proposed decision to scrap the controversial imaging, saying it could erase their family histories. Relatives of Lillian Richard and Anna Short Harrington, the two deceased women who were hired by the company to portray the character in the 1920s and 1930s, spoke out this week after PepsiCo's Quaker Oats said the brand's "origins are based on a racial stereotype." See more at: nydailynews.com. 
6. "Driving Parades and 'Insecure' Screenings: How 13 Black Women Are Celebrating Juneteenth This Year" by Shannon Barbour
Excerpt: "I'll be participating in #BLACKPUBLISHINGPOWER this Juneteenth, an initiative to change the face of historically racist best-seller lists by buying books from Black authors. I'm a book lover first, foremost, and always and believe that indulging in Black joy, Black magic, and Black stories honors myself and our humanity. This is especially important right now, when we're forced to prove we deserve to exist and be free while being inundated with fallacious reasons why we don't. Our joy is revolutionary. It is an honor. And we deserve to be seen." —Ashley Mitchell, 30 See more at: cosmopolitan.com.
7. "Joy Reid Set to Become Cable's First Black Female Prime-Time Anchor" by Sara Nathan
Excerpt: Joy Reid is about to make history as cable's first black female prime-time anchor. Back in March, Page Six first reported that Reid was on a short list — along with Shep Smith and Steve Kornacki — to take over the slot occupied by Chris Matthews until his abrupt exit from MSNBC. Now we're told that the deal is all but done for Reid to assume the 7 p.m. hour. Reid hosts "AM Joy" weekends on the network, but has filled in for its big prime-time stars like Rachel Maddow and Chris Hayes. The spot opened up suddenly after Matthews — who'd been hosting "Hardball" on the network since 1999, and had been expected to retire soon anyway — quit after accusations of "inappropriate comments," including flirting with a guest off camera. See more at: pagesix.com. 
8. "Vegan Influencer Tabitha Brown Gets Own Show on Ellen's Network" by Anna Starostinetskaya
Excerpt: Vegan influencer and actress Tabitha Brown will be the star of her own show on the Ellen Digital Network (EDN), a digital media platform operated by Ellen Digital Ventures—a collaboration between television personality Ellen DeGeneres and Warner Bros' Digital Networks. The new All Love web show—which is slated for release during EDN's 2020 programming schedule—will feature Brown's advice on cooking, parenting, social media, and self-care. See more at: vegnews.com.
9. Rayshard Brooks' Widow Gifted Car, Life Insurance, College Tuition for Kids
Excerpt: Some of the good people of Atlanta are pitching in to help Rayshard Brooks' wife and kids … with some very generous and useful gifts. Rayshard's widow, Tomika Miller, was surprised with a new car Friday, plus life insurance for their 3 children and full rides for them to attend Clark Atlanta University. Tomika's new ride is a Ford Escape, and it's already paid for … she got the keys at her lawyer L. Chris Stewart's law firm. A couple of Atlanta restaurant owners are picking up the tab on the car, life insurance and college tuition … Slutty Vegan owner Pinky Cole, and Big Dave's Cheesesteaks owner Derrick Hayes. See more at: tmz.com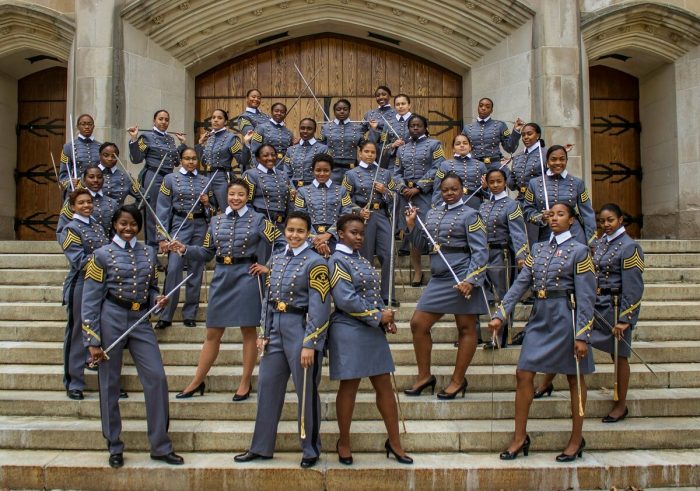 10. "A Record Number of African American Women Graduated from West Point in 2020" by Michelle Ruiz
Excerpt: The U.S. Military Academy at West Point is known for producing white male generals and future presidents—George Patton, Douglas MacArthur, and Dwight D. Eisenhower, to name a few. But among the 1,017 cadets who graduated from West Point on Saturday in a social distanced, no-audience ceremony with President Donald Trump as commencement speaker was a record number of African American women. According to the Diversity and Inclusion Studies program at the prestigious Army academy, 38 Black women graduated with the class of 2020, the most in the school's 218-year history. See more at: vogue.com.
If you know of any black Christian women bloggers and or writers, please e-mail me at jacqueline@afterthealtarcall.com as I'm always interested in expanding my community of black Christian women blog, magazines and websites. As I noted before, while this is a roundup of interesting blog posts and or magazine and newspaper articles for black Christian women, you don't have to be one to appreciate these pieces  
.
Any thoughts?
Comments
comments