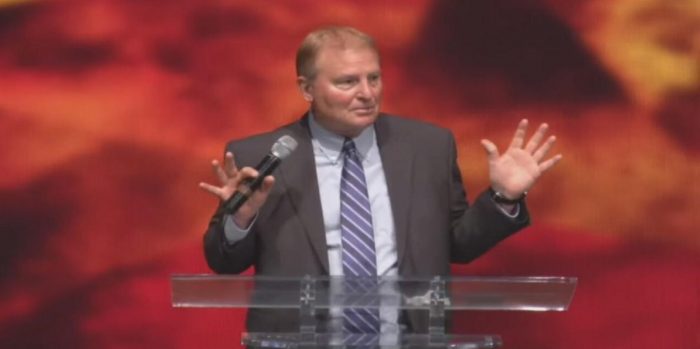 Hello World,
As we all know, there will be some who will be rejoicing on Inauguration Day while others will be revolted. Pastor Bob Rodgers of the Evangel World Prayer Center in Louisville, Kentucky will be among the latter group. He actually placed "the curse of God" on people he believes "stole" the election from President Trump during a Sunday church service! See the video below.
Bob Rodgers is a religious, far-right extremist at Evangel World Prayer Church in Louisville, KY. It's alarming that he's praying for God to destroy people's livelihoods because they voted against 4 more years of Donald Trump. This is total BS! 😡 pic.twitter.com/gTSdS5cyMP

— Israel McCullough (he/him) (@IsraelMC01) January 10, 2021
According to The Christian Post, several pastors have voiced their opposition to Pastor Rodgers. See an excerpt of the article "Pastor Condemned for Cursing Those Who 'Stole' Election from Trump During Service" by Leonardo Blair below.
Several pastors have spoken out against a Kentucky megachurch pastor who during a worship service Sunday cursed those who "stole" the 2020 election from President Donald Trump in the name of Jesus.

"Father, those that have lied, those that have stolen this election, those that have cheated, I place the curse of God upon them," Rev. Bob Rodgers of Evangel World Prayer Center in Louisville, which claims 9,000 members, said in a video clip from the service shared online.

"I curse you with weakness in your body. I curse you with poverty. I cursed you with the worst year you've ever had in the name of the Lord." See the rest HERE.
Any thoughts?
Comments
comments