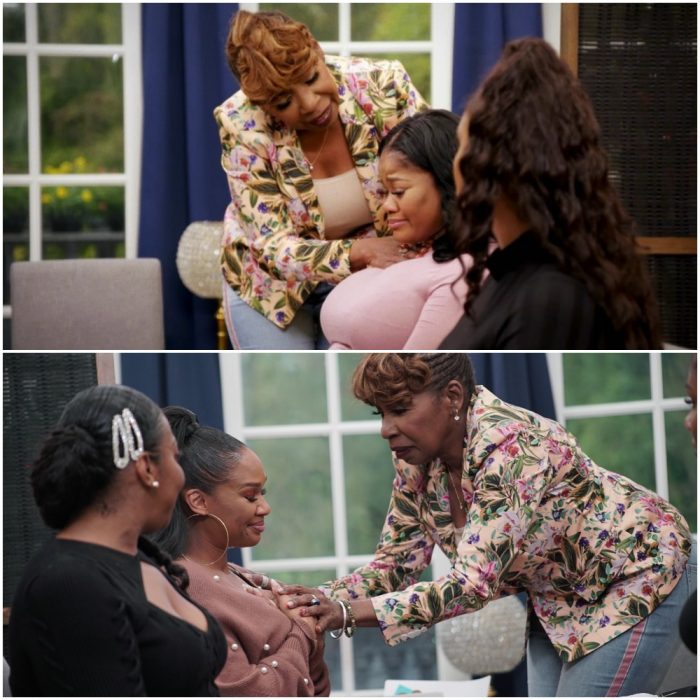 Hello World,
Nearly twelve years ago, December 2009 to be exact, I saw an ABC News Nightline report "Single, Black, Female–and Plenty of Company" that rendered me, a single black female at the time, hopeless although I didn't want to admit it at first.  Firstly, Linsey Davis reported that 42 percent of black women have never been married. She added that black women outnumber black men by 1.8 million. Finally, due to lack of a high school education, unemployment and incarceration, out of 100 black men, only 54 would be acceptable partners for black women. And then to demonstrate the difficulties of dating for black women, Davis interviewed four successful and beautiful black women living in metro Atlanta.
This report rendered me so hopeless, it took me about two weeks to respond. And when I did respond, in a post I angrily titled "Alert: Black Men Are Officially On the Endangered Species List and other useless propaganda…," I wrote these words:
I had composed what I thought was an eloquent, sociological diatribe of a post about the ABC Nightline piece that aired last month about black women, particularly those living in Atlanta, and their inability to find mates due to the shortage of black men…But since this is the Internet and in the interest of self-preservation, I thought better of it…

And now I don't feel like sugar coating what I originally said…
Babay, thankfully 36-year-old Jackie was smart enough to know that she didn't need to unleash her avalanche of emotions in a response on the everlasting Internet. But I eventually did, 10 years later, in December 2019 in the format of a novel. Below is short version of the synopsis of Destination Wedding:
Successful best friends in Atlanta believe they are thriving. But when an ABC News Nightline report reveals that 42% of black women have never been married, the friends resolve to defy the sad statistic and marry in a year: project Destination Wedding is born. Only love is not an experiment easily confined to a timetable.
Although my novel was released 10 years after the original air date, I knew the premise of the report was still relevant, and the latest Atlanta-based episode of Iyanla, Fix My Life is proof of that. Here is a summary of last night's episode "Taking Care of Business, Losing in Love."
Four female friends who are at the top of their game in their careers seek Iyanla's help to figure out why their romantic relationships always seem to fail. They soon discover that old wounds from the past are creating blocks for the future.
Below is an excerpt of the Rolling Out article "Iyanla Vanzant offers a reality check for sistas getting the bag but no love" which provided a preview of the episode:
There is an ongoing narrative that successful Black women often come up short in matters of the heart. Atlanta is legendary for its excess supply of beautiful, successful, single women and its deficit of equally successful single Black men. Radio personality Shyneka Richardson is an industry staple with one of the most recognizable brands in urban radio. While her career continued to elevate, Richardson realized her love life was the exact opposite. After ending a particularly toxic relationship, she decided she needed help. She reached out to three successful media colleagues experiencing similar difficulties in relation to their love lives. Rolling out's Christal Jordan, DJ Traci Steele and radio personality Erin Rae, joined Richardson for a therapeutic weekend with OWN's bestselling author, life coach and relational guru Iyanla Vanzant. 
Vanzant believes the issue is prevalent in the Black community. "This isn't about you four. This is about the millions of women who are achieving professionally but broken inside and won't have an opportunity like this," Vanzant said.
Although the episode didn't delve into the shortage of black men, which is a very real factor, similarly to the ABC News Nightline report, the personal lives of the women were shared. And since this episode spanned two hours, rather than a minutes-long report, it was done in a much deeper way.  Before I get into this recap, I want to commend these four women for sharing so much themselves, I believe that what Iyanla said is true. Their testimonies will be helpful to women who share their struggles, but I sure couldn't have done it! (That's why I shared my business in the form of fiction. Some of the story is very true, but you have to figure what is true for yourself. LOL)
The first thing Iyanla did was ask them to pick personas, descriptions written on placards, they believe represent who they are in their professional lives and corresponding wigs. Shyneka picked "The Power Broker," Christal picked "The Boss Lady," Traci picked "The Boss Lady" and Erin picked "The Media Mogul."
She also asked them why they were there. Shyneka said, "I'm tired of making the same mistakes over and over again…The reason I'm here is because I'm tired of being used. I'm lost at what it is I'm doing wrong." Erin said, "I want to take accountability for my actions, but I'm not sure what to do." Christal said, "I fail at relationships…I failed at relationships so I stopped." Traci said, "I've never been in a healthy relationship."
Iyanla then held up cards with words on them that may be used to describe them including "b&!ch," "diva," "demanding, "man eater." She explained to them these kind of descriptions make it difficult to be in relationships, even with themselves. After arranging them in age order to demonstrate how black women should be modeling professionally and personally for those who come after us, Iyanla explained that she is not "is not my sister's keeper. I am my sister."
Each of them shared about previous relationships that impact who they are today. Shyneka's parents were married when they moved to Georgia to pursue their dreams, and when their dreams started to be realized, their relationship fell apart. Iyanla noted that Shyneka likely came away from that experience believing to be powerful in the world means your relationship will fall apart. Additionally, she just came out of a seven-year relationship that didn't result in marriage although they got engaged after their first year together. Additionally, she was responsible for his child although she doesn't want children. And she suffered through an ectopic pregnancy as well. Later on in the show, she shared that she had been sexually abused. Iyanla referred to her as a "power broker that gets taken advantage of."
Christal told Iyanla that she was divorced following an 11-year-marriage that dissolved after she became ill with ovarian cancer and her ex-husband lost his job. Following the divorce, she put everything into her children and career. She shared that her father was absent for much of her childhood. She saw him when she was 12 years old after not having seen him since she was four. Prior to seeing him as a preteen, she worked on her skin and made straight A's to be on honor roll to earn his affection. But her efforts weren't enough to keep him in her life.
Traci, who shares my Jamaican heritage, unfortunately has no relationship with her Jamaican mother. Iyanla noted that Caribbean people are known for not showing emotion which is true. Caribbean people, while we are known for our celebratory music such as reggae, are stoic when it comes to showing sadness. She explained that her mother's husband just left one day, and his absence was never truly explained to her. In Traci's last relationship, she lived with a man for two years and kicked him out when he cheated on her with a stripper. She also told Iyanla doesn't mind fighting physically and otherwise although inside she's a "scared little girl." According to her, her mother brought in various men into the household and that she wasn't protected. As a result, she's been "fighting ever since."
Erin said she's never seen her mother, who had her at 15 years old, in a relationship. Additionally, they are estranged at the moment. Erin met her last boyfriend on Instagram. They were together for almost two years, but the relationship was unstable as he didn't hesitate to kick her out of his apartment. And she would move back in with him when he changed his mind.
Iyanla took them through various exercises including having a tea party, wearing boxing gloves and more in which they explored how their past personal lives impact their current personal lives. She said the four women are actually the same woman with "different manifestations of the same issue." She explained that in order for their romantic lives to be different, they have to be different because they are broken women with broken hearts who actually don't know how to be women. "We know how to be men in skirts." She told them they attracted men "who followed their light." "If you are barely lit and dimly glowing at the time you brought him home, don't get upset with him. Up your wattage."
At the conclusion of the episode, Iyanla held a retirement party for their previous personas and gave them different personas that she feels describes who they should be going forward. "The Healer" was given to Christal, who was the oldest in the group. Traci, the next oldest, was given "The Warrior." Shyneka was given "The Mentor" while Erin was given "The Princess." Since the episode, Christal is now in a "healthy and happy relationship" that is leading to wedding bells. In fact, she shared a couple of photos of her and her fiancé on her Facebook page, and they are to be married on October 4, 2021! Traci is focusing on her inner warrior and is not ready to date right now. Shyneka is in new relationship with an old friend.  And Erin admits she is still dating the wrong guys but is trying to manifest better men in her life.
Again, I applaud them for their honesty and vulnerability especially when you consider these poignant statements by Iyanla: "One of the things that I know as an Alpha woman because I'm an Alpha woman, I really am, but I'm in touch with the woman part, not just the Alpha part…Black women can be a lot of things, but we can't be weak. We can be fat. We can be ashy. We can be broke. We can be a lot of things. But we cannot be weak. That's our kryptonite. We've been taught that our feminine side, our soft side, our vulnerable side, our receptive side, our open side. We've been taught that that's weakness."
While I do believe there is a black male shortage in addition to socioeconomic issues that impact relationship prospects for black women, I also believe that we can take personal responsibility for inner issues that likely impact how we navigate relationships as well. And I find it gratifying that two of my Destination Wedding main characters Jarena, an entertainment publicist, and Mimi, a radio deejay, were similar to these women in how they had to unpack their inner issues in order to impact their personal lives. This episode "Taking Care of Business, Losing in Love" of Iyanla, Fix My Life lets me know that what I wrote can be helpful to women in similar situations…
Below is a snippet from the show:
Any thoughts?
Comments
comments