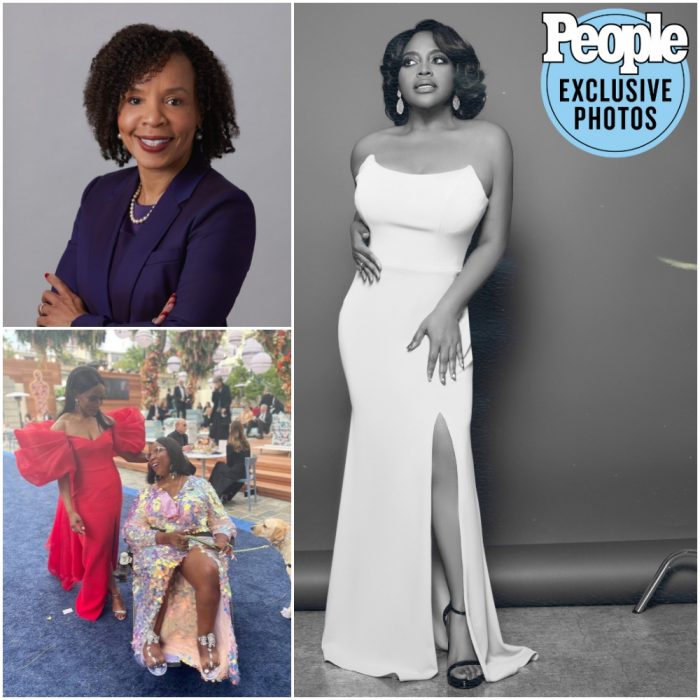 Hello World,
I'm back with my monthly roundup of blog posts and or magazine articles for black Christian women! Below is my Top 10 monthly roundup of blog posts and or magazine/newspaper articles for black Christian women for April, but you don't have be a black Christian woman to to check them out. As usual, let me know if you like my list! Enjoy and share!
1. "FAMU Alumna Kimberly Godwin Named ABC News President" by Andrew Skerritt
Excerpt: Florida A&M University (FAMU) alumna Kimberly Godwin has been named president of ABC News, the Disney company announced Wednesday. Godwin, who has been executive vice president of news at CBS News since 2019, will oversee editorial and business operations for broadcast, digital, streaming and audio news across the network, which includes trusted and iconic franchises "Good Morning America," "World News Tonight," "20/20," "Nightline," "The View,"  "This Week," and FiveThirtyEight. See more at: famunews.com
2. "Meet The Black Women Hair Team Who Made Oscar History" by Jazmine A. Ortiz
Excerpt: Neal created over 100 wigs for the film, including two worn by Davis. One of these was a custom-made wig she crafted with European-imported horsehair. The story behind the process that took the actual horsehair strands to Hollywood-level hair perfection is all too real. First, the bundles had to be rid of inactive lice eggs and manure. She explained in an interview with Vulture, that in order to not lose control of the hair, she had to build the wig before she cleaned it. Neal used a single-strand ventilation method to manipulate the thick horsehair and each time she pulled a strand through, manure and lice eggs were scraped off. See more at: xonecole.com
3. "My Win As The First Disabled Black Woman On The Oscars Red Carpet" by Andraéa LaVant 
Excerpt: Sunday evening, when my rhinestone-lined wheelchair tires rolled onto the iconic Oscars red carpet, I inhaled deeply, embracing the fact that I was making history as the first visibly disabled Black woman at the Academy Awards. It's rare that I entered a space and felt like I could bring all of me without rejection and exclusion. At my Black church, I was the disabled girl. At my all-disabled summer camp, I was the Black girl. I never saw anyone who even remotely resembled me in the media. See more at: essence.com
4. "Sherri Shepherd Celebrates Her 54th Birthday After Losing 20 Lbs.: 'This Is the Best I've Ever Felt'" by  Julie Mazziotta & Jason Sheeler
Excerpt: Shepherd is celebrating her weight loss — and her 54th birthday, on April 22 — with a fun photoshoot "influenced by some of the powerful and trailblazing women that paved the way for women of color in Hollywood," she says. The classic Hollywood-themed shoot is "in the spirit of Dorothy Dandridge, Hattie McDaniel, Lena Horne, Diahann Carroll and so many others." "I've been blessed to not only reach 54, but to also have years in this industry with a body of work and accomplishments that I'm proud of," she says. "I'm strong, intelligent, sexy, talented and pretty funny." See more at: people.com
5. "Harriet Tubman's Father's Home Discovered by Archeologists in Maryland" by Elisha Fieldstadt
Excerpt: The artifacts on the site date back to the early and mid-1800s. Ross acquired the 10 acres in the early 1840s from a slave owner who wrote in his will that Ross should be freed five years after his death and inherit the land. Tubman was born Araminta Ross in the early 1820s. "For several years we believe that Mr. Ross harvested trees on the property and sold the timber, and the timber was then transported to shipyards by free Black mariners to use to make ships in Baltimore," Rutherford explained. See more at: nbcnews.com
6. "Nina Parker Makes History With Macy's First Black-Owned Plus-Size Clothing Line" by Jeroslyn Johnson
Excerpt: E! News host Nina Parker has just made history after getting her plus-size clothing line on display at Macy's. After designing her own looks for the 2020 Oscars and the 2021 Golden Globes, Parker is set to debut The Nina Parker Collection for Macy's next month, E! News reports. The line is the department store's first time ever displaying a plus-size line created by a Black woman. See more at: blackenterprise.com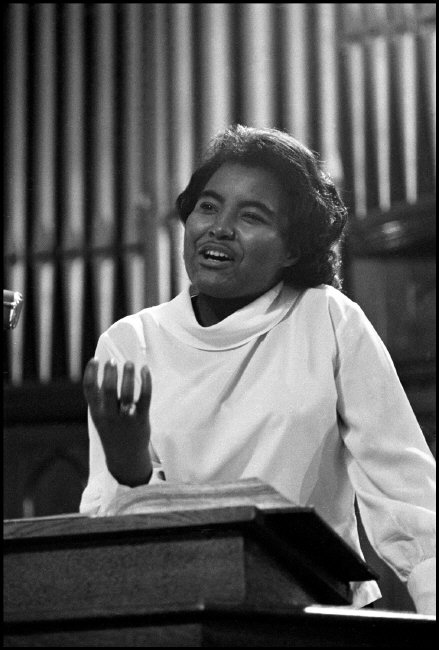 7. "10 Notable Black Female Preachers You Should Know" by Jasmine Grant 
Excerpt: No list of noteworthy Black female preachers would be complete without including the late Reverend Prathia Hall, a theologian who is widely remembered for her role in the Civil Rights Movement. The Philadelphia native came from a lineage of preachers, as her father, the Rev. Berkeley Hall, was a Baptist minister. After graduating from Temple University, Hall joined the Student Non-Violent Coordinating Committee (SNCC) and was one of the first Black women to become a field leader in southwest Georgia. She went on to receive a doctorate in theology from Princeton University, and eventually became pastor of Mount Sharon Baptist Church in Philadelphia, her father's church. Hall is widely credited for inspiring Dr. Martin Luther King, Jr.'s famous "I Have A Dream" speech. Dr. King had been in the audience at Mt. Olive Baptist Church during a prayer led by Hall where she used the phrase "I have a dream." Hall passed away on August 12, 2002. See more at: newsone.com
8. "Meet the New Jersey Woman Who Owns Over $200 Million in Real Estate and Several IHOP Franchises" by Charlene Rhinehart
Excerpt: Bayoh came to the United States at the age of 13. She escaped the civil war in Liberia and set out on a mission to create a better life for herself. She's exceeded expectations, becoming one of the most successful entrepreneurs in New Jersey. "For me, passion is a key ingredient for success in business," Bayoh shared in an interview with Black Enterprise. "I am also a very hard worker, and once I make up my mind to do something, I immerse myself in it and figure out how to succeed. Also, having gone through so much in my life, I understand the value of taking a risk, and I am not afraid to take risks." See more at: blackenterprise.com
9. "Meet Ayesha McGowan, the first Black American Woman in Pro Cycling" by Sana Noor Haq
Excerpt: McGowan says it's her stubbornness that has pushed her to become the first Black American woman in pro cycling. She comes from a long line of matriarchs, inheriting tenacity and grit from her grandmother, mother and older sister. "I set my sights on something and wasn't willing to stop until I got it," she says as she remembers cycling on her grandparents' expansive land in Oglethorpe County, Georgia, following her grandmother as she rode on a Red Cruiser. See more at: wfsb.com
10. "Kerry Washington Curates 'Powerful' Mother's Day Jewelry Capsule — and Enlists Her Mom to Model" by  Brittany Talarico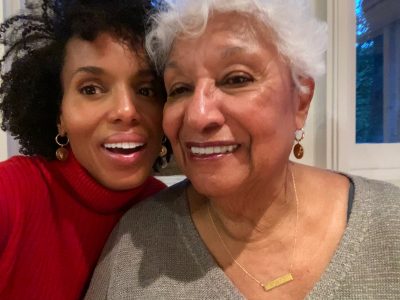 Excerpt: Debuting on April 26 ahead of Mother's Day, the "Birth Of Mother" collection is inspired by Italian artist Botticelli's famous painting, The Birth of Venus, and "is a nod to women being born of nature and their sensuality, strength and allure." The nine-piece capsule —  ranging in price from $120 to $480 — includes earrings, rings and necklaces featuring delicate organic pearls and set in sustainable 14k gold vermeil. See more at: people.com
If you know of any black Christian women bloggers and or writers, please e-mail me at jacqueline@afterthealtarcall.com as I'm always interested in expanding my community of black Christian women blog, magazines and websites. As I noted before, while this is a roundup of interesting blog posts and or magazine and newspaper articles for black Christian women, you don't have to be one to appreciate these pieces 
.
Comments
comments