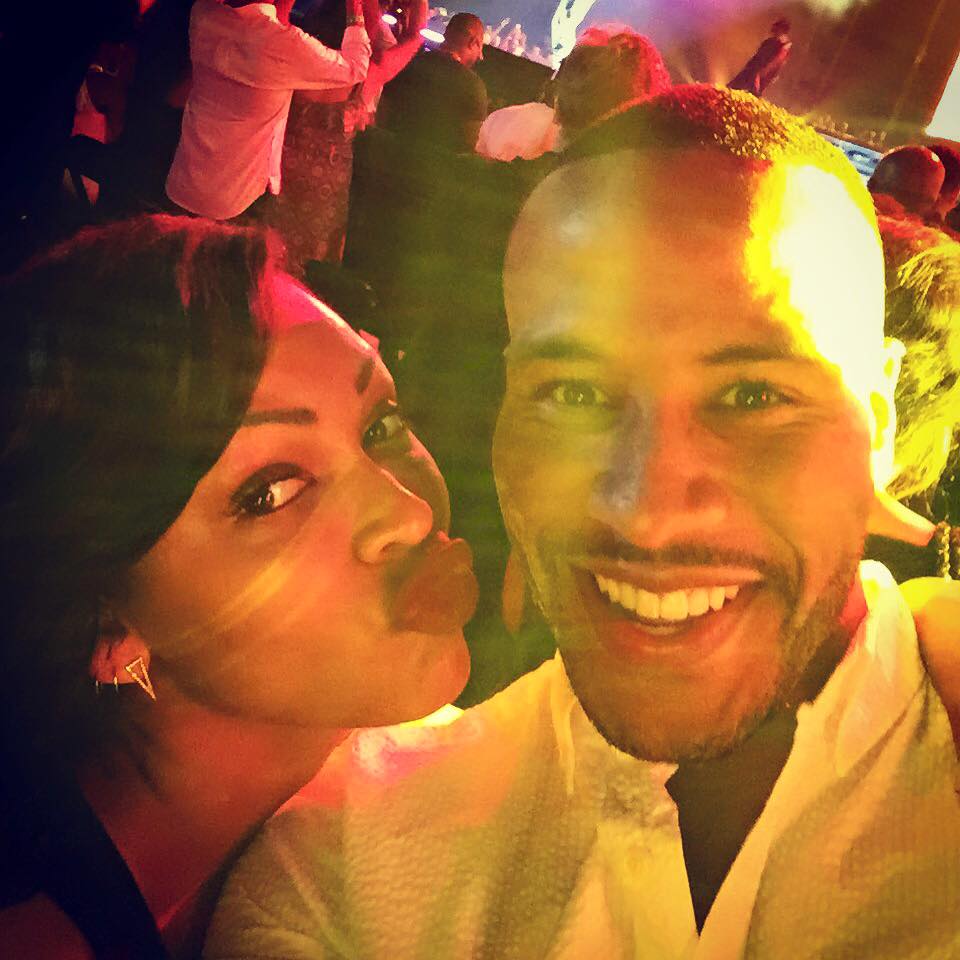 Hello World,
Did you have a Merry Christmas and celebrate the birth of Jesus Christ with family, friends and loved ones yesterday? I certainly did although I kept forgetting that it was Saturday. Well just days before Christmas, you may have heard that film producer DeVon Franklin and his wife of nine years, actress Meagan Good are are divorcing. A joint statement was released via People magazine. Below is the statement:
After much prayer and consideration, we have decided to go into our futures separately but forever connected," Good, 40, and Franklin, 43, share in a joint statement.
"We celebrate almost a decade of marriage together and a love that is eternal. There's no one at fault, we believe this is the next best chapter in the evolution of our love," they continue.

"We are incredibly grateful for the life-changing years we've spent together as husband and wife. We are also extremely thankful to God for the testimony being created inside us both and for blessing our lives with each other," the pair adds.
And below is the IG post that included on both of their pages:
View this post on Instagram
I was shocked although there had been rumblings of a crumbling marriage on a social media for a few months. But now that the demise of their marriage is official, I'm truly saddened by the news and I wish them well in moving forward in their lives. I thought about posting about the news when I first heard about it, but I didn't want to post such sad news before Christmas, which is the proverbial "most wonderful time of the year." Additionally, since then, I've had time to reflect on the news and ponder what happened to break up this beautiful couple. On social media, there has been lots of speculation that ranged that they were never equally yoked in the first place as Meagan is somewhat risqué in how she publicly presents herself to they couldn't come to an agreement about having children. Either or a combination of those reasons could be true.
I would bet that the pandemic forced them to examine the parameters of their marriage which led them to deciding their differences were irreconcilable. This pandemic has wreaked havoc on a lot of relationships, not just romantic, from what I've read because it has forced all of us to look inward and not be distracted by the outside world. Still, for all of our speculation and although they opened their relationship to the public through their book The Wait, events, various interviews, etc. over the years, we may never know and it's not our right to know…
However, there are still lessons to be learned from the divorce of DeVon Franklin and Meagan Good without knowing exactly what happened. Below are my seven…
1. Thou shalt not covet…celebrity marriages…One of the Ten Commandments is "thou shalt not covet." When I was younger, I didn't get the importance of this commandment but now as I get older, I understand more and more "by and by." To covet means to "to desire (what belongs to another) inordinately or culpably." When it comes to being a celebrity, it seems all glitz and glam but no one knows what goes on behind the scenes of any individual's personal life. How many times have we heard of a celebrity being a secret drug addict or being unhappy despite all of the trappings of a celebrity life. I recently read the memoir Will, which is a very good read by the way, and he wrote about having everything you want materially but still feeling dissatisfied.
In the case of DeVon and Meagan, they were truly a beautiful couple from the outside looking in but clearly we weren't seeing the entire picture. And although I'm not an OG of marriage as I'm only eight years in my doggone self, but I do know this: If Robert and I had to have our marriage dissected in the public eye, we would have likely divorced by now. Although I'm not holding up the marriage of Jay-Z and Beyoncé as a standard, I do appreciate how, for the most part, they have kept their marriage off limits to the public. A marriage is precious and in general should not be open to public scrutiny. I appreciate when long-time married couples write relationship books and share the secrets of their years-long marriage, but I do think they have to be careful about what they share.
2. Regular, degular marriages should be highlighted…While I love my celebrities and celebrity culture, I have learned to look up to regular people when it comes to marriage. Like anyone, I fawn over celebrity weddings and I imagine all of the trappings that come up with a celebrity marriage like having a fabulous home or homes, household help, exotic vacations, etc. I'm not saying that any of these material accomplishments should not be aspired to, but what about the man who brings coffee to his wife every morning before going to work at some small business in Anywhere, US of A? Or what about the young couple who had to scrimp and save for several years before buying their first home together as a married couple and have lived in that one modest home for all of their married life? And consider the couple who raised many children together and finally have enough money to go on a proper vacation abroad and alone after many years of sacrifice. I'm bougie and I want ALL OF THE THINGS, but I've learned to treasure the daily acts of service and sacrifice that define a couple instead of what the media (of which I'm a member) has deemed worthy of accolades.
3. God's way is still the right way…One thing that I appreciate about DeVon Franklin & Meagan Good is their stance on premarital sex. Now that their marriage is over, there has been speculation about whether they should have waited. In the Bible, we are taught to flee fornication. I would guess that Christians are single a LOT LONGER than people were in Biblical times, but I still think the ideal standard is refraining from premarital sex. I don't know if this couple has any regrets about things they did or didn't do, but I would bet that not having sex before they got married is not something they regret.
4. Marriage requires time together…I read that DeVon & Meagan were often apart due to their work schedules. I do think long-distance marriages can survive for a time if the foundation of the marriage is solid, but in general, just like any relationship or anything you want to grow, it has be nurtured through the course of time. For better or worse, me and handsome hubby see each other every single day although there are times that I've fantasized about living alone again, particularly since I enjoy reading in the bed at night while handsome hubby prefers to turn off all of the lights and go to sleep as soon as he gets into bed. But since we are forced to navigate our marriage day after day AND night after night, we've really gotten to know each other. And it's hard to get to know each other when you're not spending time together.
5. We live in a fallen world…There were many times that DeVon & Meagan talked about how God put them together and yet they are now getting divorced. In an ideal world that hadn't been marred by sin, married couples would stay married until death where they have to part, pandemics wouldn't kill thousands of people all over the world and slavery would have never existed. I know and have a personal relationship with God through the sacrifice of His son Jesus Christ, but I do not profess to know all there is to know about God and his son Jesus Christ. I don't know why God allows many things to happen, but I don't think any of us can escape of the destructive nature of sin in this world. As the writer Chinua Achebe says, things fall apart…But that doesn't mean that it was never meant to be from the start.
6. Being a follower of God does not exempt you from divorce…This lesson is somewhat related to the lesson above, but let me explain a bit more. When I first decided to follow God in my early 20s, I thought my life would magically get better. I mean if you know the creator of the universe, you would expect that, right? But chile, that is not what happened. I experienced some of the worse depression I've ever experienced when I became a follower of God. But I also learned some critical lessons that are the foundation of my life today during that time of depression. God often uses unhappy circumstances to impart critical lessons and for some people that may include a divorce.
7. Love isn't enough…From how they announced their divorce, it is clear that DeVon & Meagan still love each other. It may not be the same love they had for one another when they decided to marry but it is love nevertheless. While love is a requirement in my estimation for a happy marriage, it is not the only requirement. There are several ingredients for a long-lasting and happy marriage. One of those ingredients is a commitment to weather the storms of life together no matter what. Again, we don't know what happened or didn't happen that caused them to break up, but I would have to be unhappy for a looong time to divorce my man. And maybe they were….For me, I have put too much effort into it to end it quickly.
So that's all I have for now…What do you think about my lessons and the divorce of DeVon Franklin and Meagan Good? I'm still puzzled by the timing of the announcement of their divorce, but the the New Year is coming very soon and it is an optimum time to begin anew…
Any thoughts?
Comments
comments