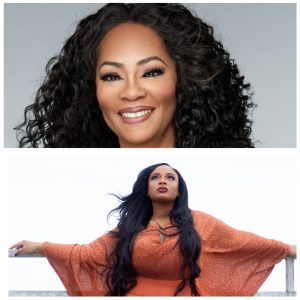 Hello World,
In my third gospel music post of the day, gospel artist Keyondra Lockett will be paying tribute to the Jody Watley at the end of the month, according to Eurweb.com! Read below…
Music royalty gospel singer Keyondra Lockett is confirmed to perform a special musical tribute honoring iconic superstar/singer/songwriter Jody Watley, a Grammy-winning pioneer in music, video, fashion and style at the Women Songwriters Hall of Fame  Induction Gala on August 27th in Washington, D.C.
"I am excited to have been selected to perform a special tribute to the one and only Ms. Jody Watley. She is beautiful, classy, and a legend known all around the world," says Lockett. "This will be one of those incredible and memorable moments for me to cherish for a lifetime."
Read the rest HERE. 
Additionally, with all of the Kim Burrell backlash, Keyondra Lockett is loving on her instead…See below…I'm glad Kim Burrell is using her voice for positivity at the moment and hopefully, she will continue to do so…
View this post on Instagram
Any thoughts?
Comments
comments