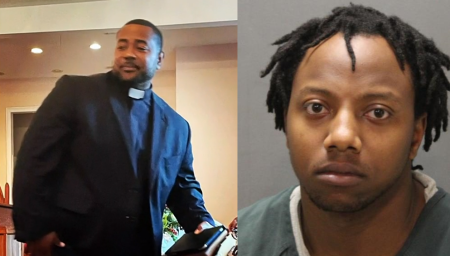 Hello World,
It's just not smart to fuss at a family funeral. Emotions are all over the place and folk are on edge.  Pastor Jimmy McGauley, 46, learned that the hard way at a family funeral…See an excerpt of the recent WSB-TV story below…
A Georgia pastor spoke out about being shot by his cousin after a funeral his family arranged took place several weeks ago in Jacksonville.

According to an arrest report our sister station, Action News Jax, obtained from JSO, it states that a religious conversation was being held between McGauley and his cousin, Keshawn Nesmith, regarding "heaven and hell." Read the rest HERE…
However, Pastor McGauley has chosen to forgive his cousin…A funeral is an opportune time to discuss heaven and hell, but as soon as I felt a little heat, I would have shut the conversation down…I aine tryin' to be shot although spreading the gospel can be dangerous…
What would you do?
Any thoughts?
Comments
comments