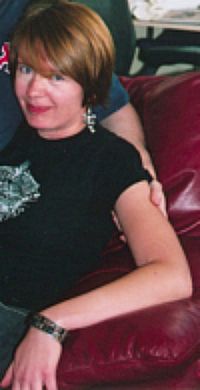 Hello World,
Brrrrrr! It's getting cold out there. And for an island girl via Kansas via the A, that just ain't cool…Plus in my townhouse, it can feel like hell upstairs while downstairs feels like me and Sarah Palin should be rubbing noses in Alaska. (At some point, I will stop using Sarah Palin as the butt of my jokes. It's not the Christian thing to do. 🙂 )
Anywho, the cold weather and Sarah Palin are not the focus of this post. Since my last post about some Christians and their lack of support of President-Elect Barack Obama caused a vigorous discussion about the whole black-white issue in this country, I decided to further explore that topic personally and otherwise. Also, NBC is developing a new comedy,  "Making Friends With Black People," "a buddy comedy that will focus on the state of race relations in the U.S." Apparently Obama's election is even inspiring change in TV programming! (I could have written the treatment for this show by the way. Hollywood, what's up?)
So let me dive in…I grew up in white schools. I went to a white elementary school and a white middle school. (I went to a black elementary school in fourth grade, but I got into so much trouble, my parents sent me right back to the white school.) When it was time to go to high school, I cajoled my parents into allowing me to attend the neighborhood black high school. I went there for all four years, but when I graduated, I went to to the University of Georgia where I was awash in white people. So you would think that after spending all of that time with white people, I would have made some really close friends with somebody white…Uhh no. I was the "Black Daisy" when we played "The Dukes of Hazzard" in first grade.  I explained to them why my mama wouldn't let me wear my hair down in the third grade. In the sixth grade, I explained why I couldn't rap although I was black. But when I left those school buildings each day, I didn't talk to them again until the next day. Even in college, when I lived among white people in the dorm, I managed to have a social life that didn't include any white people. Really sad, huh?
In fact, it wasn't until I joined a spiritual community (No, I am not a Moonie) a few years back that I began to explore friendships with white people. And after building some close friendships with white people in that group, I decided that maybe white people in the general population couldn't be that bad. It wasn't much longer after I had that thought that I met my girl, Tess.
It was kismet how we met! In September 2006, I went to this Christian convention at this local United Methodist church.  Anne Lamott , one of my favorite authors, was the featured speaker! (Since elementary school, I was always obsessed with white pop culture, white books – even white music but that never translated into my friendships. 🙁 ) My plan was to slip Anne Lamott an excerpt of my book. She, in turn, would be so enthralled with my writing prowess that she would immediately invite me out to her home in California where I would meet her agent, ectera, ectera. But alas, she apparently did not read the script in my mind…
So after Lamott signed my book and complimented my dreads and I slipped the contraband to her, I decided to walk out of the church. It was lunch time but I didn't feel like eating alone. I decided that I would ask the next person that walked by to have lunch with me. I swear to you it was Tess. As we ate lunch, she revealed that she, too, had slipped an excerpt of her book to Lamott. And we weren't even at a writers' conference! What sly devils we were! And from then we've been like "peas and carrots."
Since then, I have stayed at her house in Charlotte. (She has moved away now though.) While there, I convinced her to get a ghetto pedicure with me. Yep, that's right, she got the designs on the big toes. I don't care what y'all say! She has visited me at my townhouse in the A. And we have discussed for hours on end, boys, boys and more boys! (Why are they so hard to understand?) It's a passion we share – aside from our love of books, music, pop culture and God! Plus, she is as gung ho about Barack Obama as I am. What's not to love? (She even designed this blog!!!)
So now that Barack Obama is president -elect, let's enact a little change of our own. Make friends with white people. You'll be glad that you did! (Okay, my Dad thinks that I should start dating white guys to expand my dating pool, but I'm still holding out for just one just good brother… 🙂  )
By the way, in this post, I have included one of my favorite white songs, "If You Leave," from one of my favorite white movies,  "Pretty in Pink!" (I think I wanted to be Molly Ringwald at one point!) Tess kinda looks like Molly Ringwald back in the day, huh?
Any thoughts?
Comments
comments