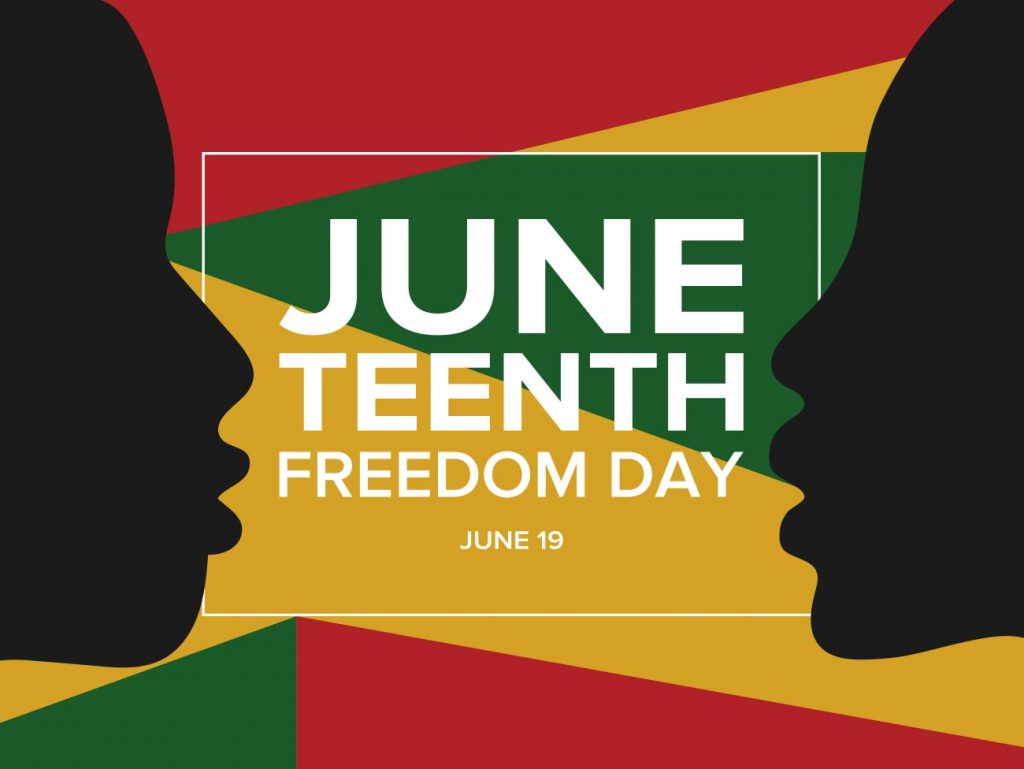 Hello World,
In honor of Juneteenth becoming a federal holiday as of last week, I wanted to share an excerpt of an article I wrote for Urban Faith about Juneteenth. It's particularly sad that Rev. Ronald V. Myers Sr., chairman of the National Juneteenth Observance Foundation, who I interviewed for the article in 2016 did not live to see this milestone in African American history in this country happen…See "National Observance of Juneteenth Still a Struggle"…
With the release of films such as 12 Years a Slave and The Birth of a Nation and the re-make of the "Roots" mini-series in 2016, we have seen our fair share of the history of black slavery. However, the past few years may have marked the beginning of a burgeoning interest of millennials and younger in exploring slavery, the eventual emancipation of slaves and beyond.

While the official date of the Emancipation Proclamation freeing slaves was enacted on Jan. 1, 1863, it would take two years for slaves in Galveston, Texas to learn of their freedom on June 19, 1865 when Union General Gordon Granger arrived in the city and told them they were free. In years since, June 19 began to be celebrated across the country as Juneteenth and in 1980, the Texan legislature established Juneteenth as a state holiday. Still, the celebration of Juneteenth, which has been inconsistent throughout the course of history, has yet to achieve the recognition and popularity of other official American holidays.

Rev. Ronald V. Myers Sr., chairman of the National Juneteenth Observance Foundation, has been working since 1994 when he helped organize the foundation that is working to have Juneteenth recognized as a national American holiday. "Forty-five states recognize Juneteenth as a state holiday or a special day of recognition or observance. We're still missing North Dakota, South Dakota, New Hampshire, Montana, and Hawaii," says Myers.

Myers learned about Juneteenth through celebrations in his hometown of Milwaukee, Wisconsin. "We had one of the largest celebrations around and it was then that I began to understand the history of our freedom in America, and I took that with me wherever I went."

Read the rest HERE.
Thank you to 94-year-old Ms. Opal Lee who continued Rev. Myers' work!!! There is more work to be done, but this federal holiday is a cause for celebration.
Any thoughts?