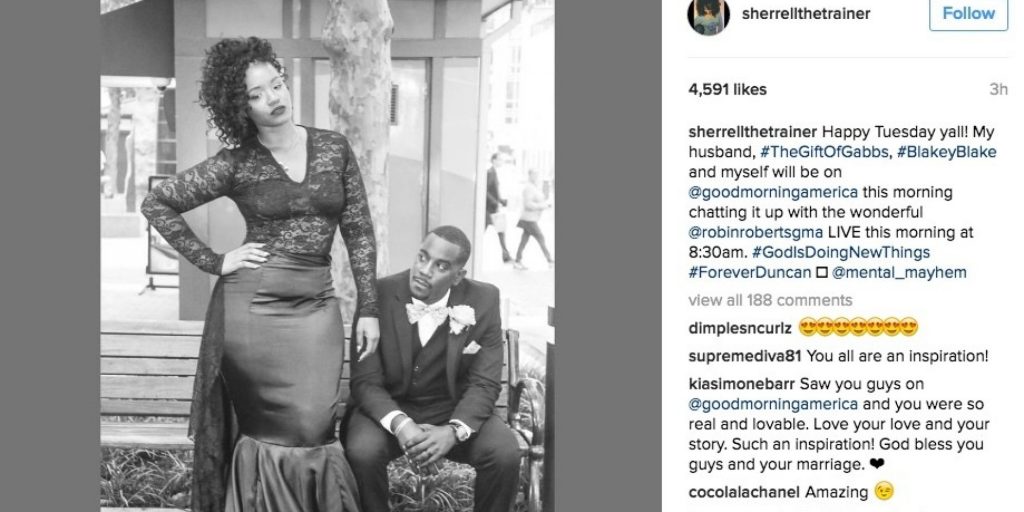 Hello World,
Per usual, I took note of blog posts and or articles that illuminate the path for black Christian women as I am one… So below is my Top 10 monthly roundup of blog posts and or articles for black Christian women ( but you don't have be a black Christian woman to to check them out:) ! ) As usual, let me know if you like my list! Enjoy and share!
1."Why The Inspiring Couple Behind #ForeverDuncan Got Married The Same Day As The Proposal [EXCLUSIVE INTERVIEW]" by Get Up! Mornings With Erica Campbell
If you haven't heard about the sweet and innovative love story of how Alfred Duncan proposed to his then girlfriend Sherrell and married her on the same day (Oct.1) after planning the wedding without her knowing about it, you have to fall in love with them too.  See more at: elev8.hellobeautiful.com.
2."Kirk Franklin Gives His Daughter Away to Her Groom, Pens Emotional Letter Pre-Wedding [PHOTOS]" by Aliya Faust

Excerpt: In more wedding news, Gospel music star Kirk Franklin's family had a very big weekend. The proud – and protective – papa gave one of his daughter's away in marriage yesterday (October 1); Carrington Franklin said the big "I Do" to her five-year bae, Maxx. Brian McKnight was there to sing "Still In Love" while Kirk, who also officiated the wedding, walked his baby girl Carr down the aisle. Keep scrolling to see some wedding photos taken by guests in attendance, plus one video of the most epic father-daughter dance! See more at: gospelgoodies.com.
3."6 Possible Reasons Why Christian Men No Longer Want a Church Girl" by Judi Mason
Excerpt: In 2012, Pastor and movie studio executive Devon Franklin married actress and self-professed party girl Meagan Good. In 2015 NFL player Russell Wilson, a devout Christian started dating R& B singer Ciara. Their relationship received a lot of public scrutiny after his announcement that they agreed to remain celibate throughout their courtship. They married in 2016. Pastor Jamal Bryant is currently dating R&B singer Tweet, who was introduced to the world in 2002 with her sexually-charged song, "Oops." Tweet is now a Christian and has been deemed by Bryant as his Last Lady, meaning she is the "one" for him. And just a few weeks ago actress, singer and talk show host, Adrienne Bailon celebrated her upcoming nuptials to gospel recording artist, singer, songwriter, producer and worship leader Israel Houghton with a Parisian-themed bridal shower. See more at: blackandmarriedwithkids.com.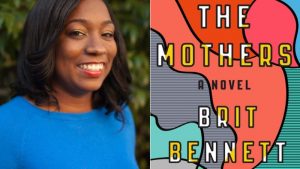 4."Doubt and Shame in 'The Mothers': An Interview with Brit Bennett" by Morgan Jerkins

Excerpt: That is a big question. As far as the book goes, I was interested in the role of black women in the church. Black women essentially are the black church; they are the majority of people who go to churches and do the unseen and unacknowledged labor. I was interested in how black women are not allowed to speak at church — they're not in the pulpit delivering the sermons most of the time. But they are doing the work that keeps churches afloat. They perform different roles, and are often silenced.
That's why I wanted to explore the church mothers who are often dismissed as gossipy old ladies and don't have institutional power. But they do have power. I think gossip has social power. Gossip is the construction of narratives around people; it spreads, and that's something that's powerful. See more at: lareviewofbooks.org.
5."Georgia Female Faith Leaders Join Others in Denouncing Trump's Remarks" by Shelia Poole
Excerpt: Others, such as Atlanta evangelist Alveda King, still support the Republican nominee. "I really do not appreciate Mr. Trump's remarks at all," said King, who was not among those signing the letter. "However, I've heard and forgiven so much worse." Her focus is elsewhere. See more at: myajc.com.
Excerpt: The Episcopal Diocese of Indianapolis has elected the first black, female diocesan bishop in the history of the Episcopal Church. The Rev. Jennifer Baskerville-Burrows, director of networking in the Episcopal Diocese of Chicago, was elected on the second ballot during a diocesan convention held at Christ Church Cathedral Indianapolis on Friday (Oct. 28). See more at: religionnews.com.
7.Tara Middleton Continues to Inspire Despite Inoperable Brain Tumor Diagnosis by Empowering Everyday Women Ministries
Excerpt: After being in hospice for a few months, Tara received a huge surprise. Through The Dream  Foundation and Hospice Care of South Carolina, she met Tamar Braxton, former co-host of The Real. This platform gave Tara the opportunity to share her story and inspire others to believe they can
overcome any obstacle they may face. See more at: empoweringeverydaywomen.com.
8."The Professor Wore a Hijab in Solidarity — Then Lost Her Job" by Ruth Graham
Excerpt: Hawkins's relationship with Wheaton's administration, particularly the provost, Stanton Jones, began to fray within just a few years. Her experiences as a black woman on campus were never hostile, but she was occasionally uncomfortable. Early on, a "hip-hop chapel," meant to celebrate black styles of worship, read to her more like a minstrel show, an offensive attempt to "check off the diversity box." She complained and was rebuffed. She felt "spiritually dry," a term Christians use to describe the feeling of being far from God. "It's quite a paradox that being in this thoroughly Christian place has been a very difficult time for me faith-wise," she told me in February. "At Wheaton, unity always trumps diversity." See more at: nytimes.com.
9."Kaleidoscope Of Meaning: Chance The Rapper's 'Coloring Book' And Making Religious Meaning In The Intersection" by Sharde' Chapman
Excerpt: As the world becomes more secularized, and the black community more radically individual, one often wonders whether the black church still holds a place in the lives of black folks. Especially for generations from the Millenials forward. While that is still a conversation worth exploring, I would argue that Chance the Rapper demonstrates that for many the black churches still holds relevance, but is interpreted differently. I know because as a born and raised Baptist, and clergy, I practice my spiritual and religious underpinnings much differently than my grandmother. My brand of Christianity includes tongue-in-cheek references to black Jesus, tattoos, hymns, and the gospel according to Lil Wayne. See more at: huffingtonpost.com.
10. Exclusive: Aunjanue Ellis on Nate Parker & the 'Birth of a Nation' Controversy by Aunjanue Ellis
Excerpt: And Nate's professed Christianity, which doesn't seem to allow for forgiveness and grace—given or received—confuses and disaffects those who hear him. It has bred distrust and disdain. And yet, despite all of this, I still believe in Birth of a Nation. I still believe in its rare and transformative power. See more at: ebony.com.
If you know of any black Christian women bloggers and or writers, please e-mail me at jacqueline@afterthealtarcall.com as I'm always interested in expanding my community of black Christian women blogs and websites. As I noted before, while this is a roundup of interesting blog posts and or articles for black Christian women, you don't have to be one to appreciate these pieces :).
DON'T FORGET TO VOTE ON TUESDAY!!!
Any thoughts?
Comments
comments