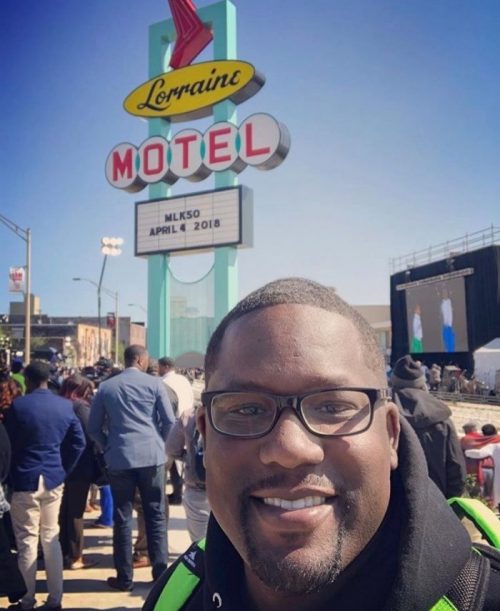 Hello World,
During the official MLK50 commemorations, Pastor Terence Lester completed a 386-mile march to the Lorraine Motel in Memphis last week. In March, Pastor Lester left the National Center of Civil and Human Rights in Atlanta to embark on the journey on foot to Memphis in honor of the 50th anniversary of Dr. Martin Luther King's assassination. The purpose of Lester's march is to revive Dr. King's "The Poor People's Campaign" and to spread awareness about the alarming epidemic of homelessness and poverty around the country. Lester moved the crowd from the Lorraine Motel stage from as he gave reflection of his journey and the importance of passing the baton for justice.
"Dr. King believed that the next step towards equality was to eradicate a system that even 50 years later today, still keeps people enslaved to poverty. Systemic poverty is a civil rights issue affecting millions of people across the nation," says Pastor Lester founder and executive director of Love Beyond Walls. "This march is a testament to Dr. King's legacy and sheds light on the harsh realities of homelessness, food insecurity and poverty. It is time for the next generation to pick up the baton and we are on the frontlines to leading the charge."
Love Beyond Walls is a 501c(3) nonprofit based in Atlanta, Georgia. Through hands-on assistance programs offering a temporary mobile shelter and operating the Love Center which provides clothing, laundry and groceries to the underserved, Love Beyond Walls has helped hundreds of men and women transition out of homelessness and poverty.
Check out a video and  few pictures from Pastor Lester's video on the march below:
For more information about the march, please visit marchagainstpoverty.com.
Any thoughts?
Comments
comments