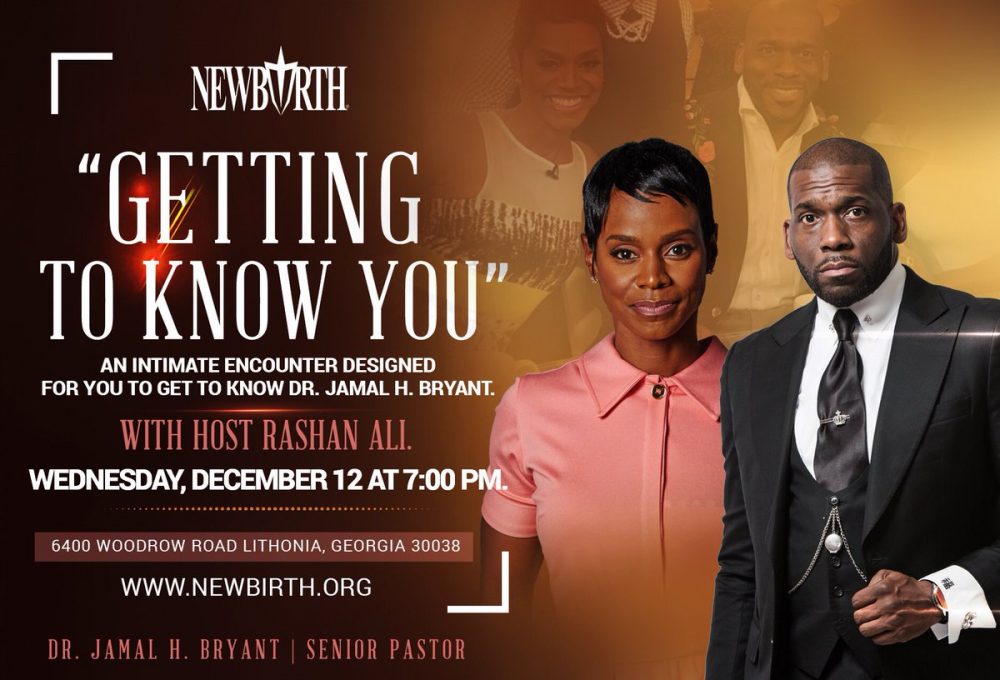 Hello World,
As of Sunday, Dr. Jamal H. Bryant, the controversial former pastor of Empowerment Temple in Baltimore, Maryland is now officially charged with leading New Birth Missionary Baptist Church in Lithonia, Georgia! I wrote about his pending arrival in my post "Should Divorced Men Such as Dr. Jamal Bryant, Newly Named New Birth Missionary Baptist Church Pastor, Be Allowed in the Pulpit?" about two weeks ago.
The pastor who has been known for saying stuff that many pastors dare not say in a sermon such as these h**s ain't loyal titled his inaugural sermon at New Birth yesterday "Bite Me" according to the AJC. Shelia M. Poole reported that "he warned the congregation of serpents in their midst who want to see them fail, but said they must hold on to their faith and praise God, even in the midst of adversity."
Below is a video of the entire sermon…
Below is Candice Benbow's lengthy opinion of about "Bite Me"…

He also announced that New Birth would be back on international television in the New Year, and that at the church's Watch Night Service on Dec. 31, a big announcement would be made and would be broadcast live on the Word Network! He acknowledged his mother and sister, Dr. Thelma Bryant Davis, who is on OWN's "Chad Loves Michelle" and 100 of his Kappa Alpha Psi brothers who were in the audience.  Some of my Facebook friends were there on yesterday and had good things to say about his first day on the job so to speak.
But Dr. Bryant is not waiting until next Sunday to engage his new congregation again. On Wednesday at 7 p.m., Dr. Bryant is promising an "intimate encounter" in which his new congregation will get to know the pastor outside of the pulpit. Sister Circle's Rashan Ali is the host for the evening. I wonder if congregants will be able to ask questions to him directly.
Below is a brief video about the upcoming event…

If I attend and am allowed to ask a question, I want to know where did Dr. Bryant get that fabulous Louis Vuitton scarf he wore on V-103 two weeks ago? LOL. I loved it so much that I'm thinking of getting my husband one for Christmas. Shhh. Don't tell him…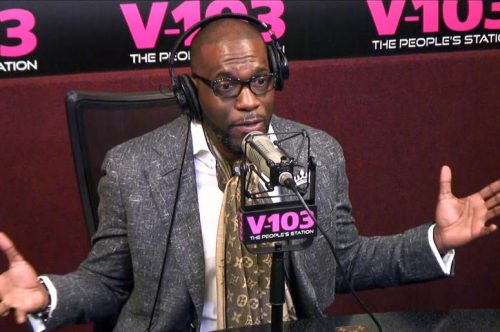 In all seriousness, I would like to know how Dr. Bryant is going to restore public trust in New Birth Missionary Baptist Church outside of the church after the scandal sullied its reputation? Even if you weren't a member of New Birth, it was respected by a wide swath of people in the community once upon a time. And now, not many people seem to be checking for New Birth anymore. New Birth desperately needs a New Birth…
What do you want to ask him? Don't be skurred. He may see this blog post and answer your questions!
Any thoughts?
Comments
comments