Hello World!!!
I DID THAT!!! Well, actually the LORD DID THAT!!! I completed my project that was due yesterday and now I can breathe a little bit…Again, I'm sorry I cannot tell you what's up yet, but I will say this: as Goapele says in her song, I'm closer to my dreams!!!
Well, for the last two months, with the help of R., all I did was write outside of going to work, working out, paying my bills – the essentials basically…So yesterday, I was itching to get back to hanging out…My line sister T. and I headed to the World Natural Hair Health & Beauty Show which is being held at the Georgia International Convention Center in College Park. The last day is today so you still have a chance to go…If you remember, back in February, I went to  the Bronner Brothers International Hair Show…This show was similar but completely different at the same time…take a look at my photos and tell me what you think!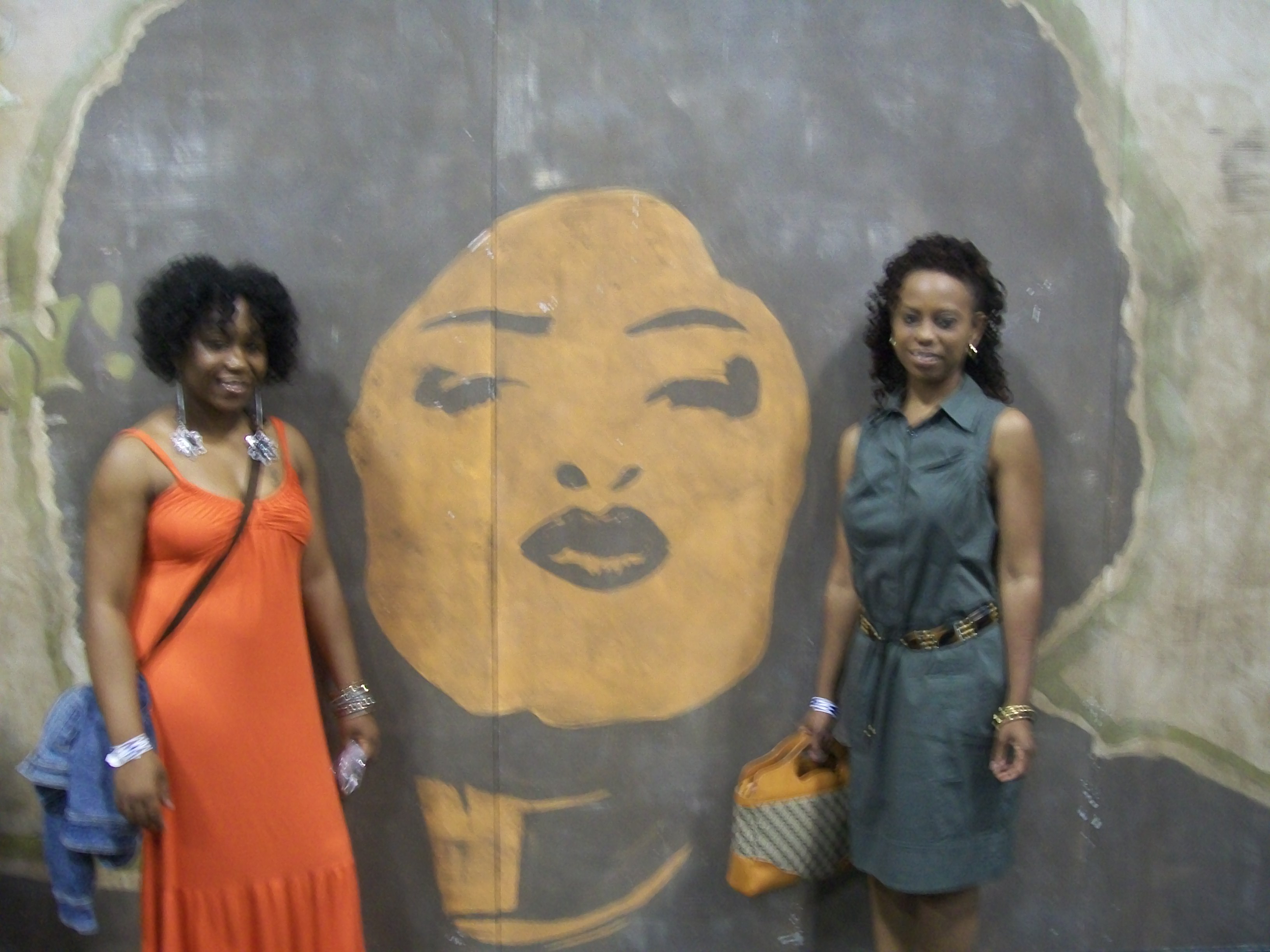 I know this picture is blurry, but the backdrop captures the essence of our day…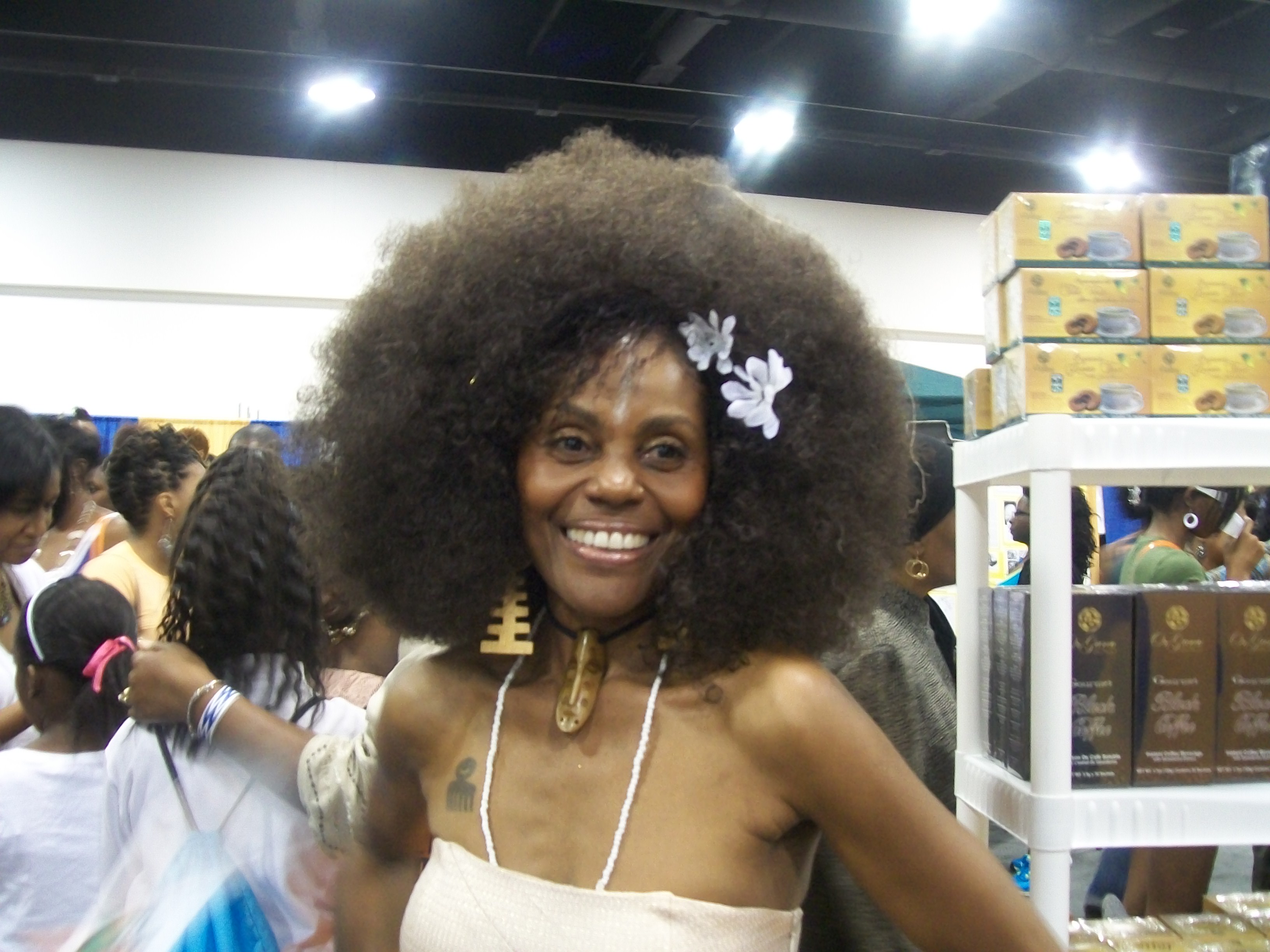 Now that is an AFRO!!! Something about her reminds me of Diana Ross…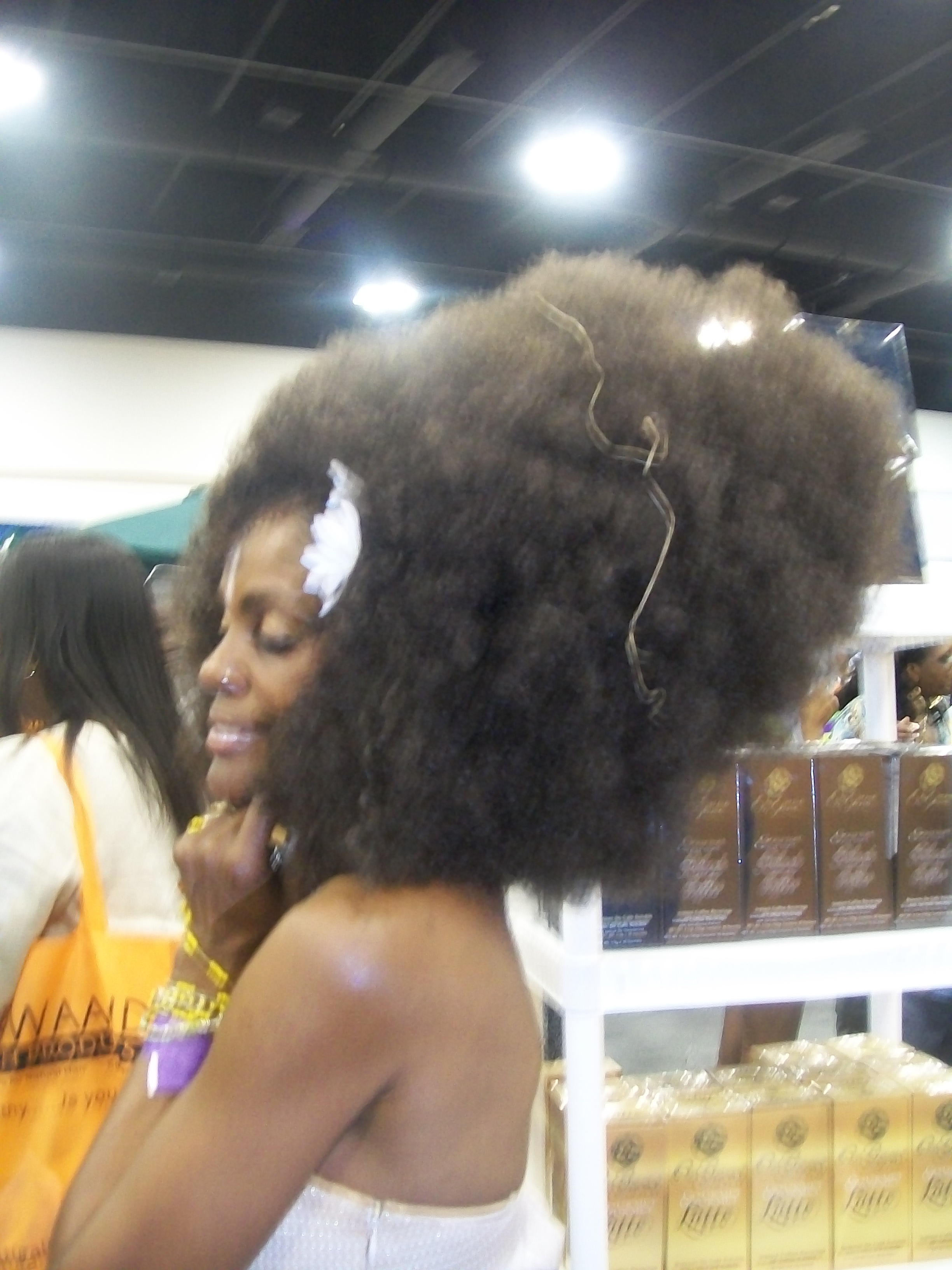 Her fro from the side…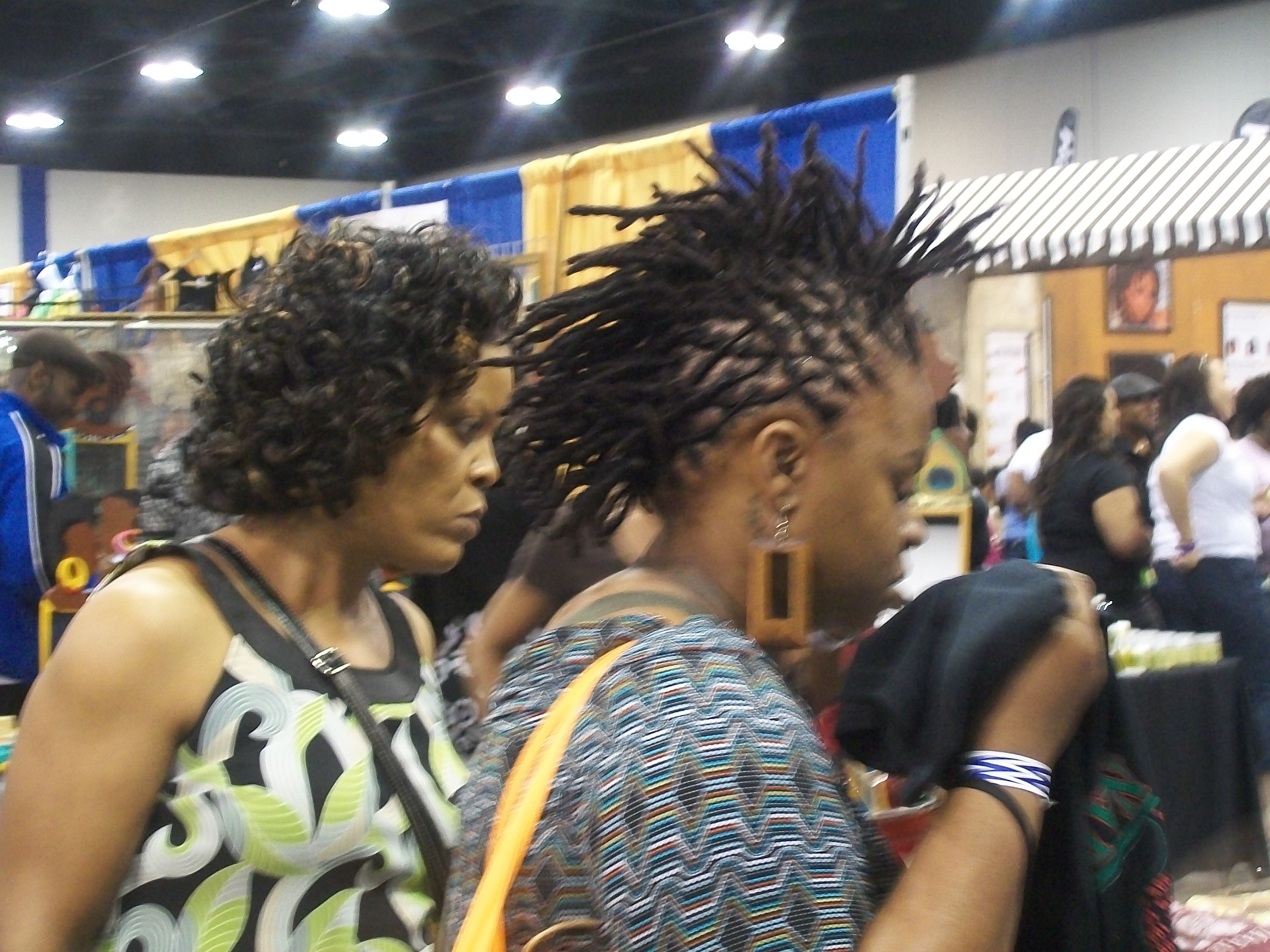 How you like that dread hawk?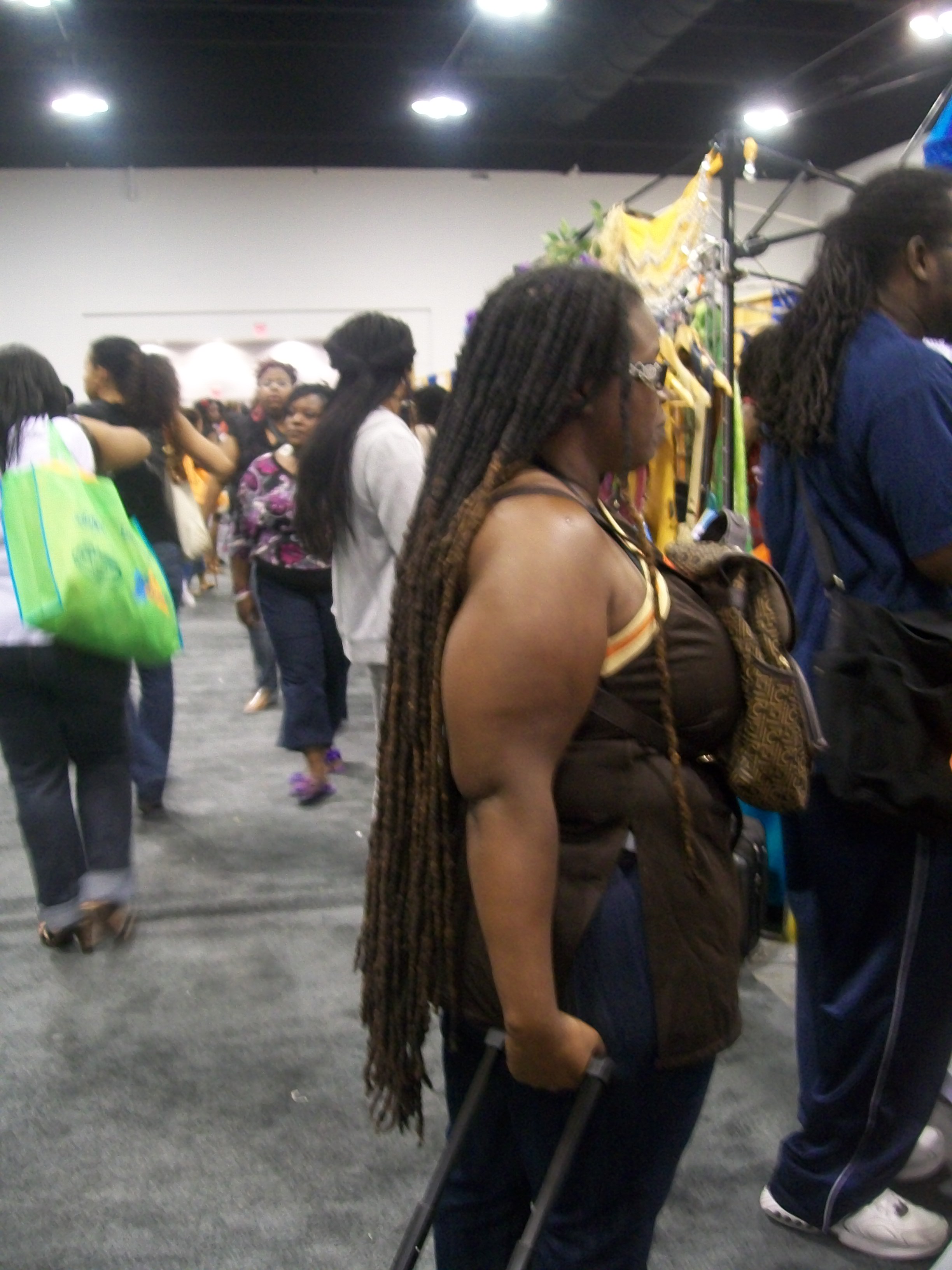 I have locks, but I don't think I will ever let them get this long…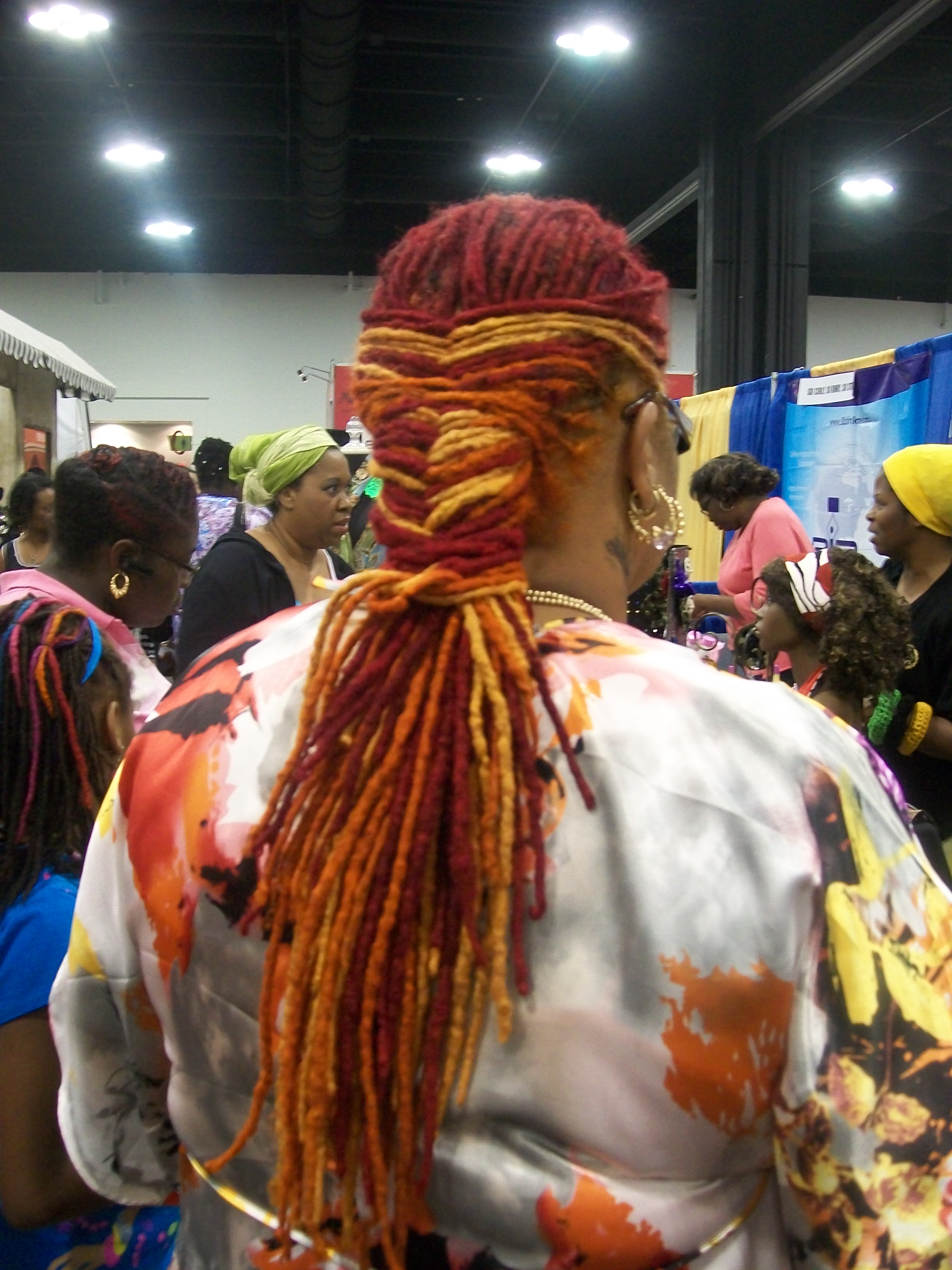 Locks of many colors…
I thought I was going to see a lot of Shazzas (Remember Shazza from "A Different World?") or dudes there, but I think there were more guys at the Bronner Brothers show…
And here he is from the side…very innovative…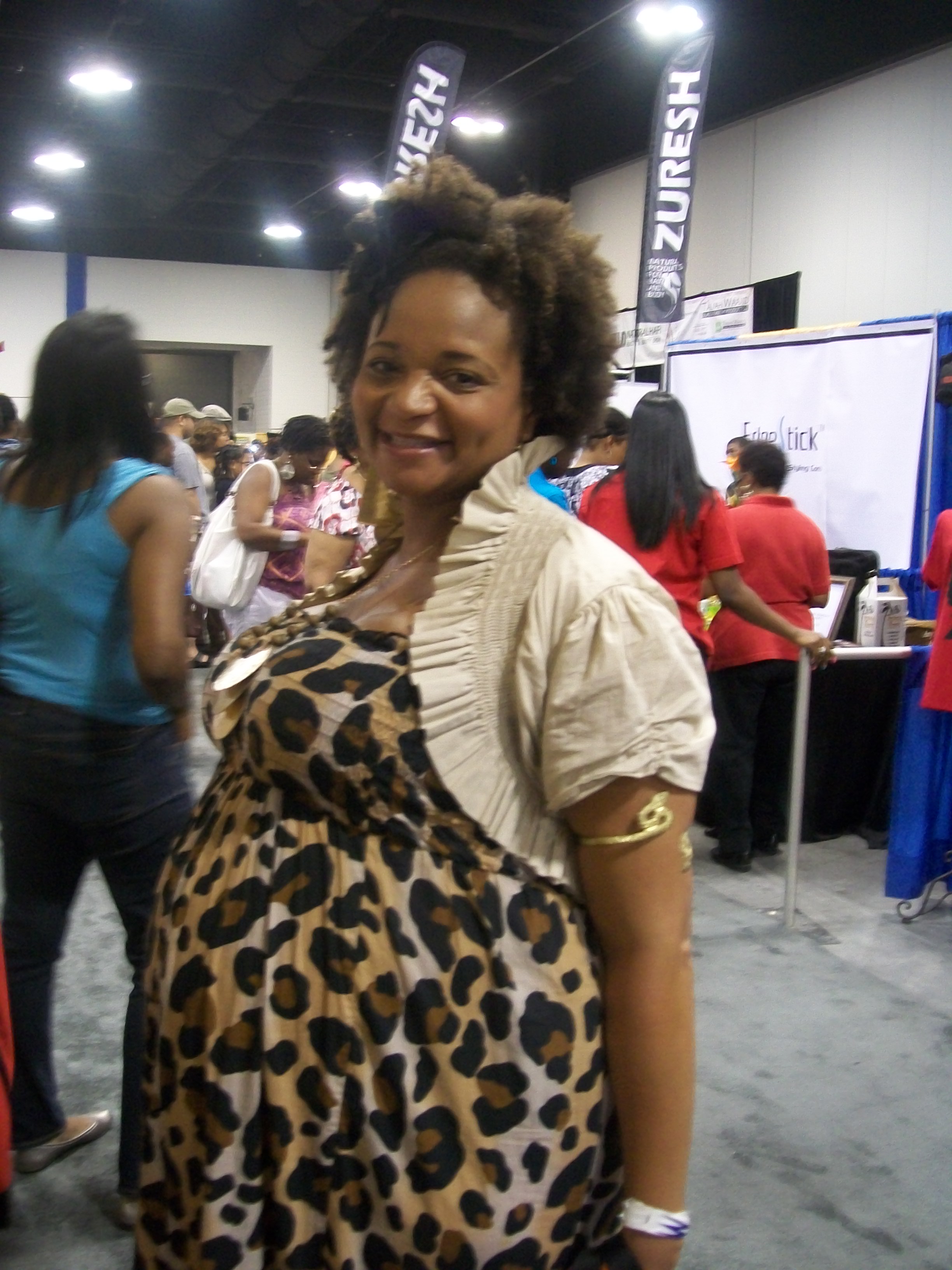 I ran into many friends at the show….My friend K. is two weeks from having her little one, and she is still out and about…LOL…(Cute outfit!)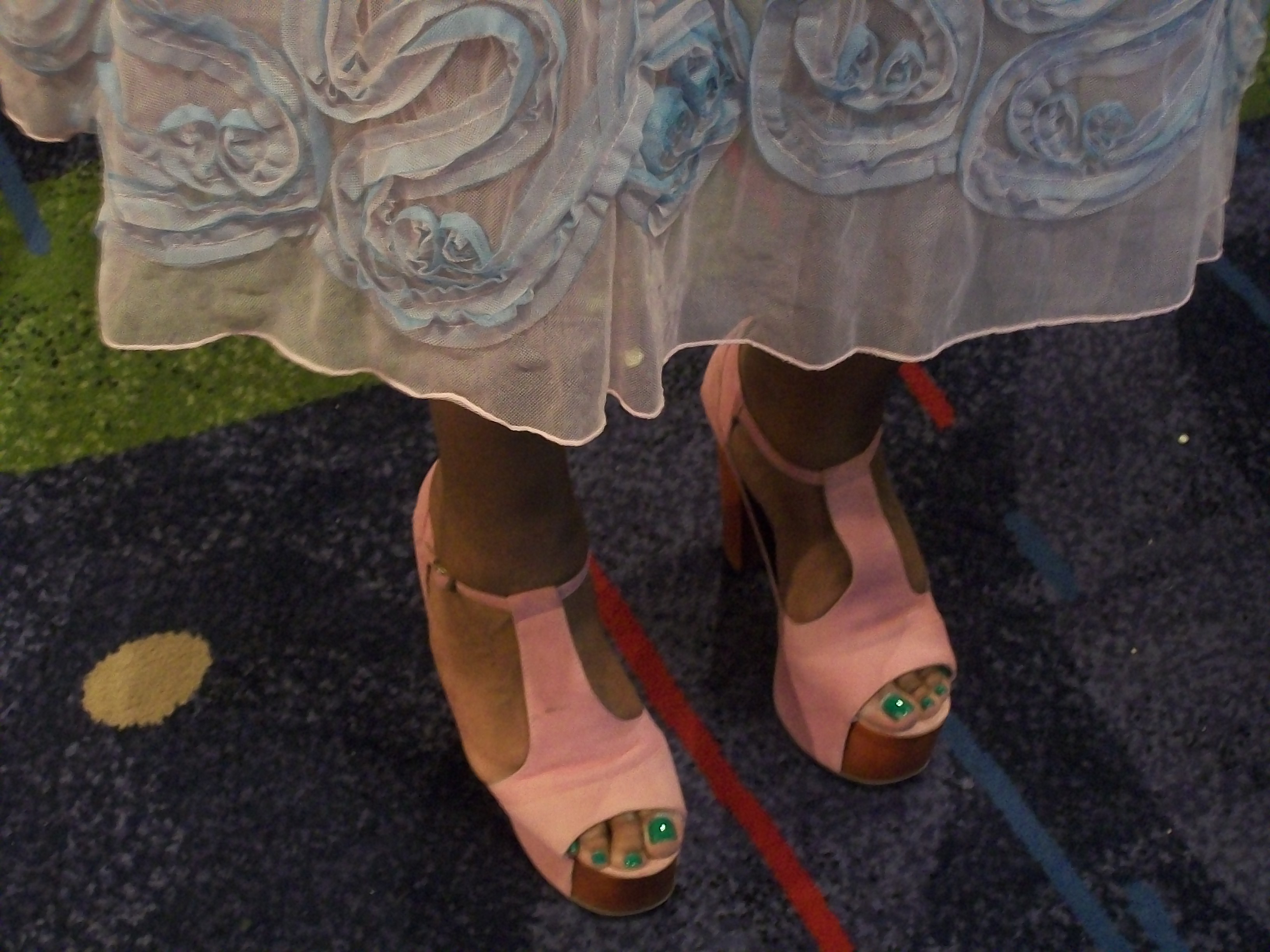 My friend N. and her shoes…We will ignore the pink and green combo…LOL…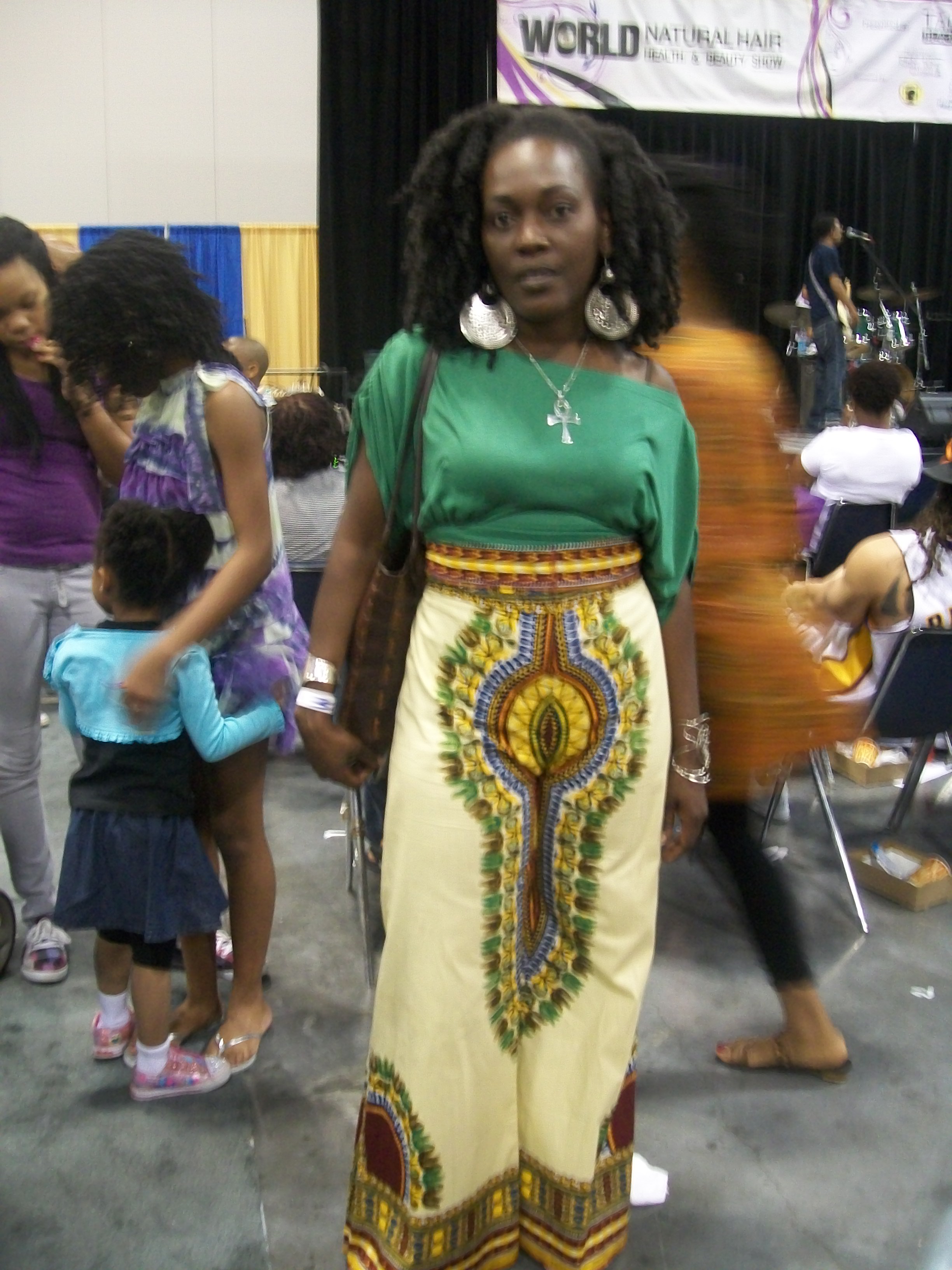 I need those pants!!!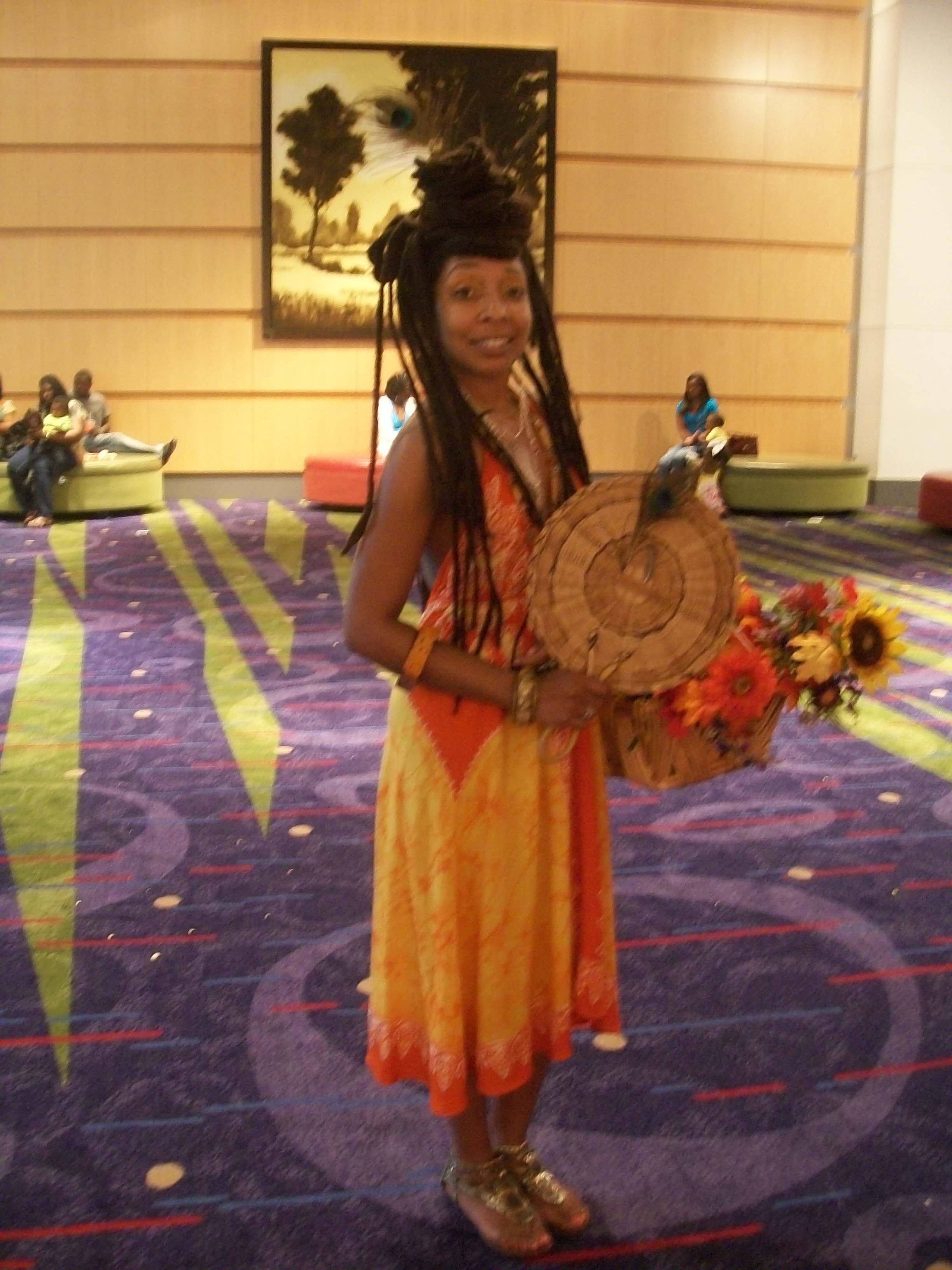 Another complete look…I'm thinkin' early Erykah Badu…What say you?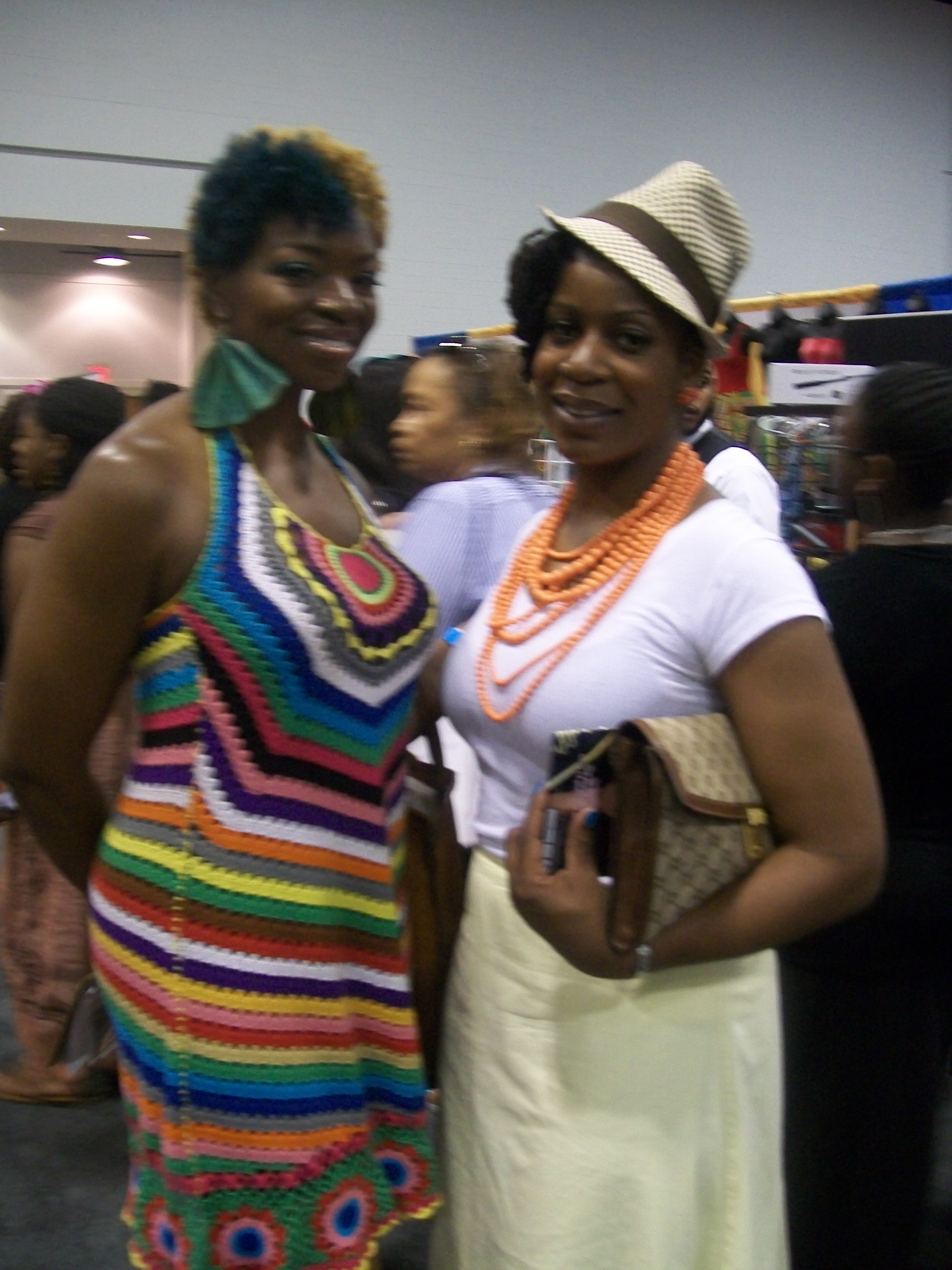 I like their stilo as well…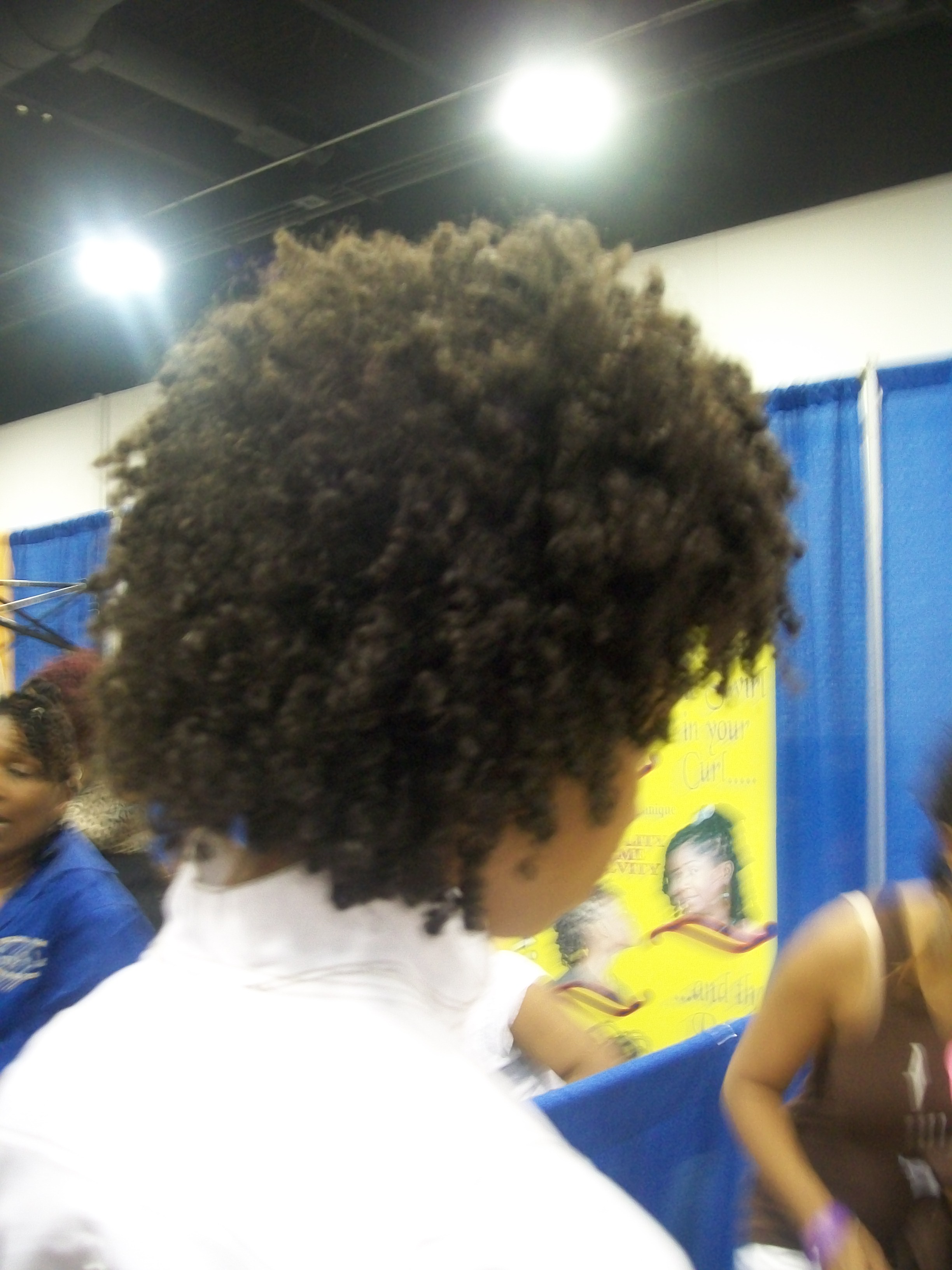 I just looove thick hair!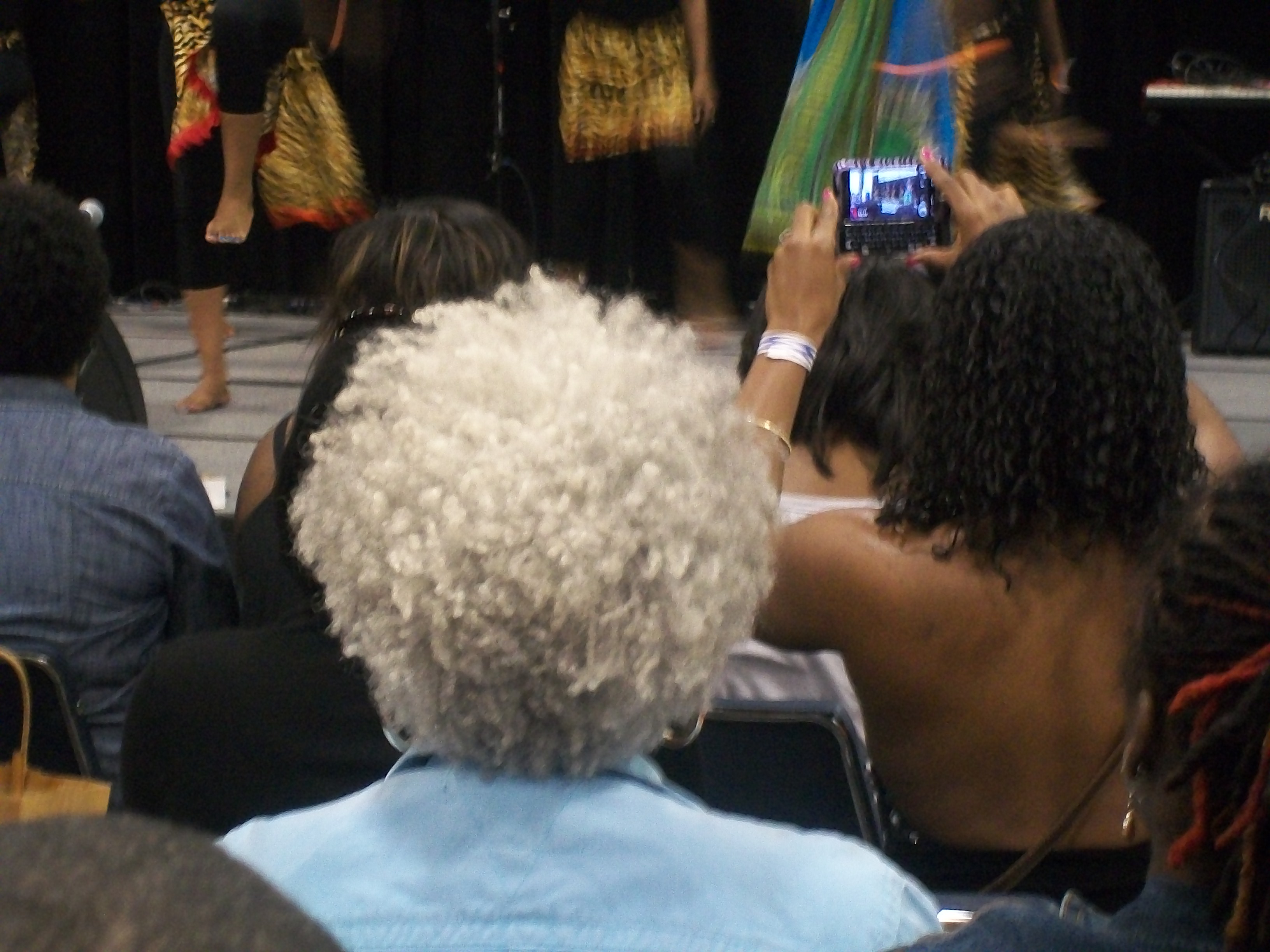 Another head of thick hair…I hope when my hair is completely gray it is this thick!!!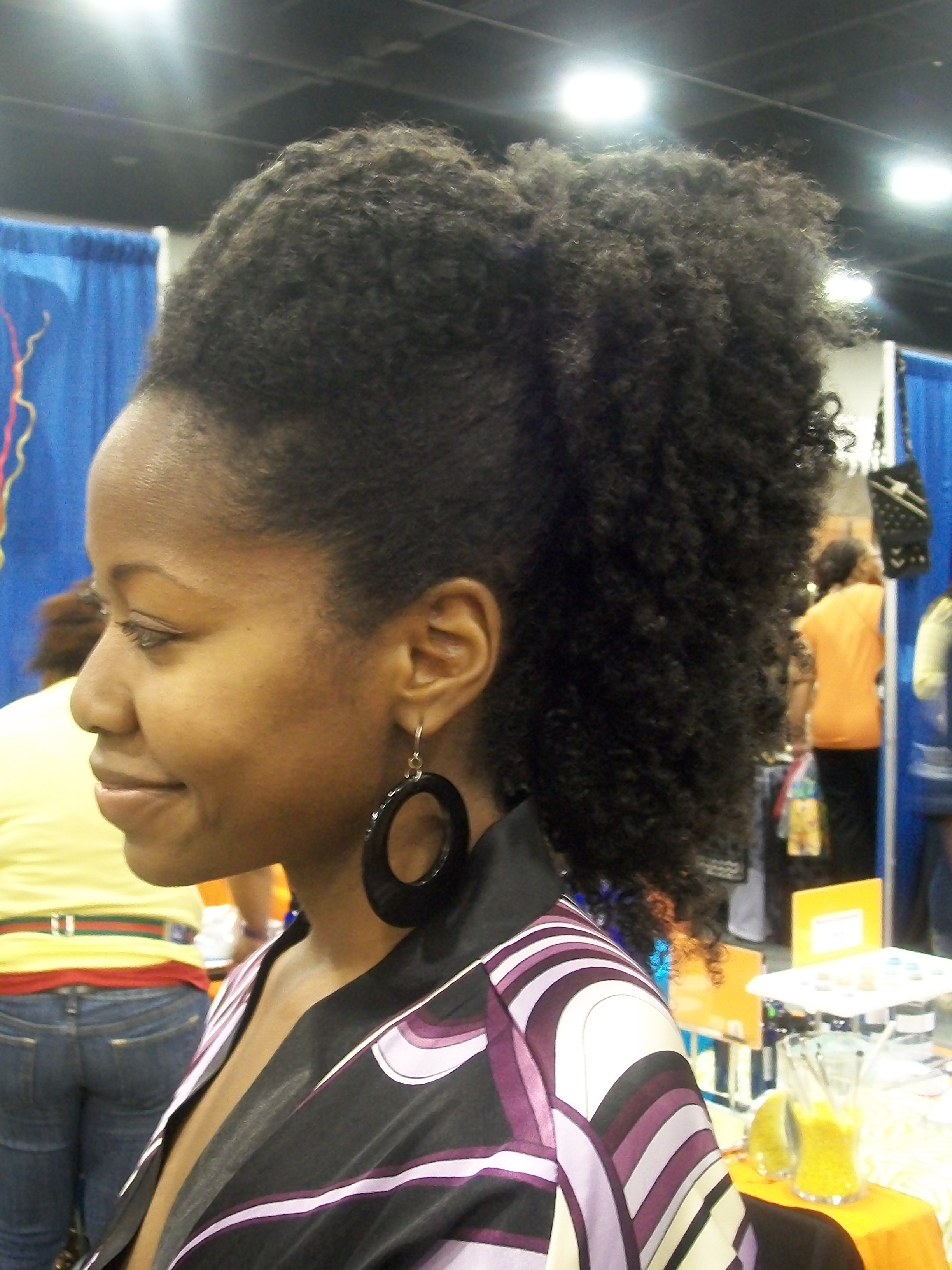 More thick, lush hair!!!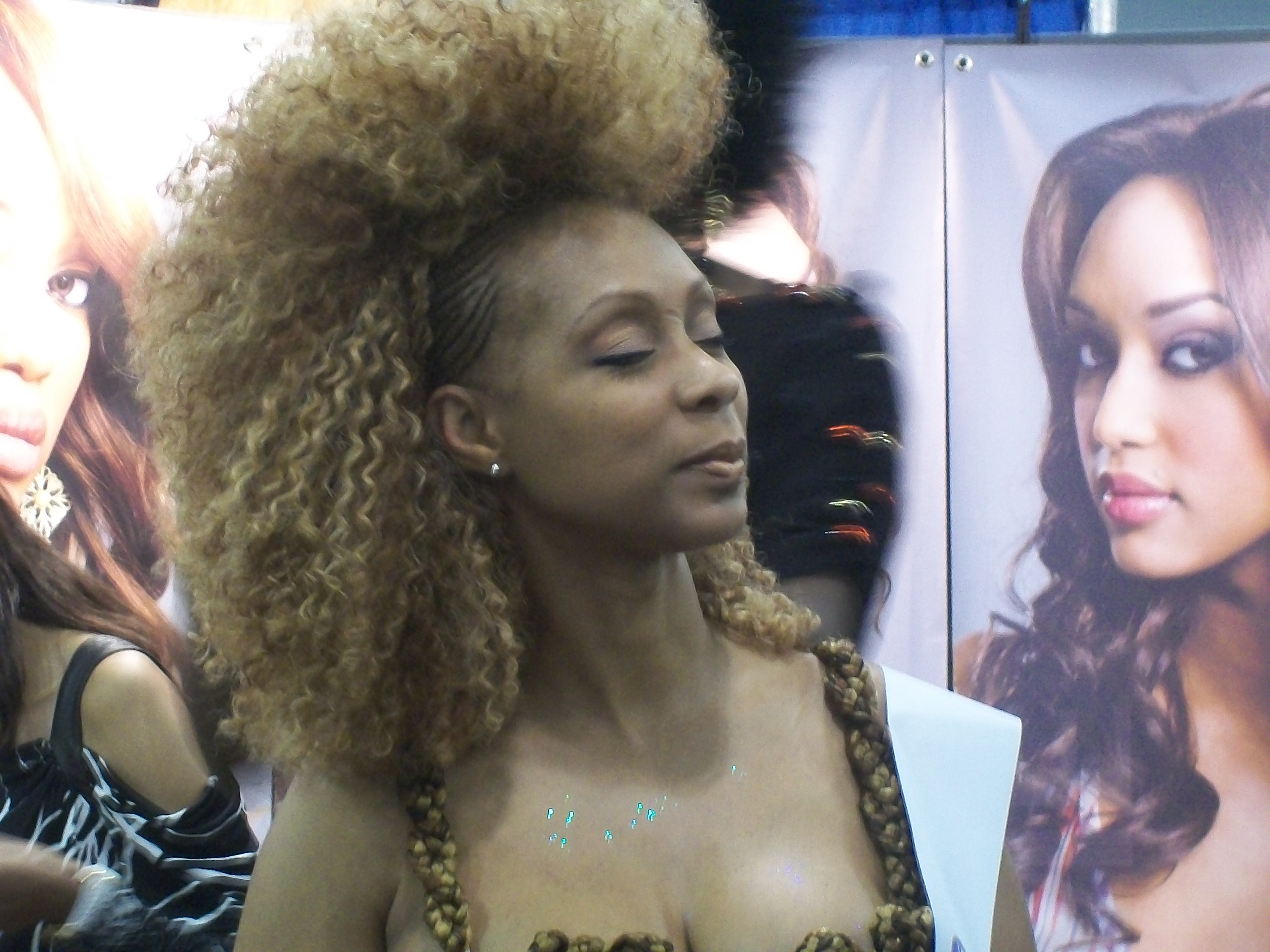 This probably isn't all hers, but it looks good…Check her top…Yep, it's made of hair…
Another mohawk…cute, right?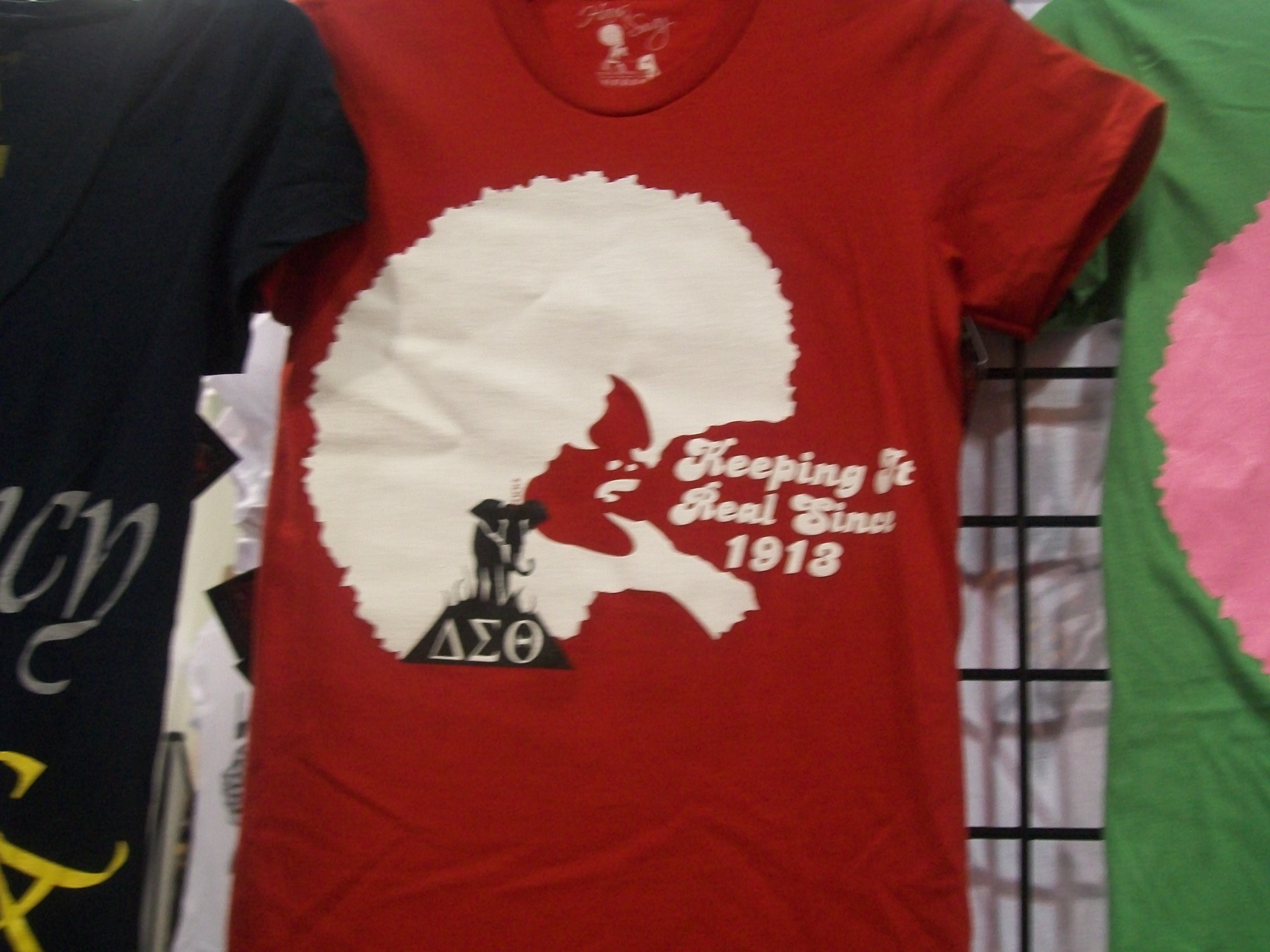 T. and I debated about buying this t-shirt, but we couldn't find the eye in the image…We see the fro, but we couldn't see the eye…Do you see it?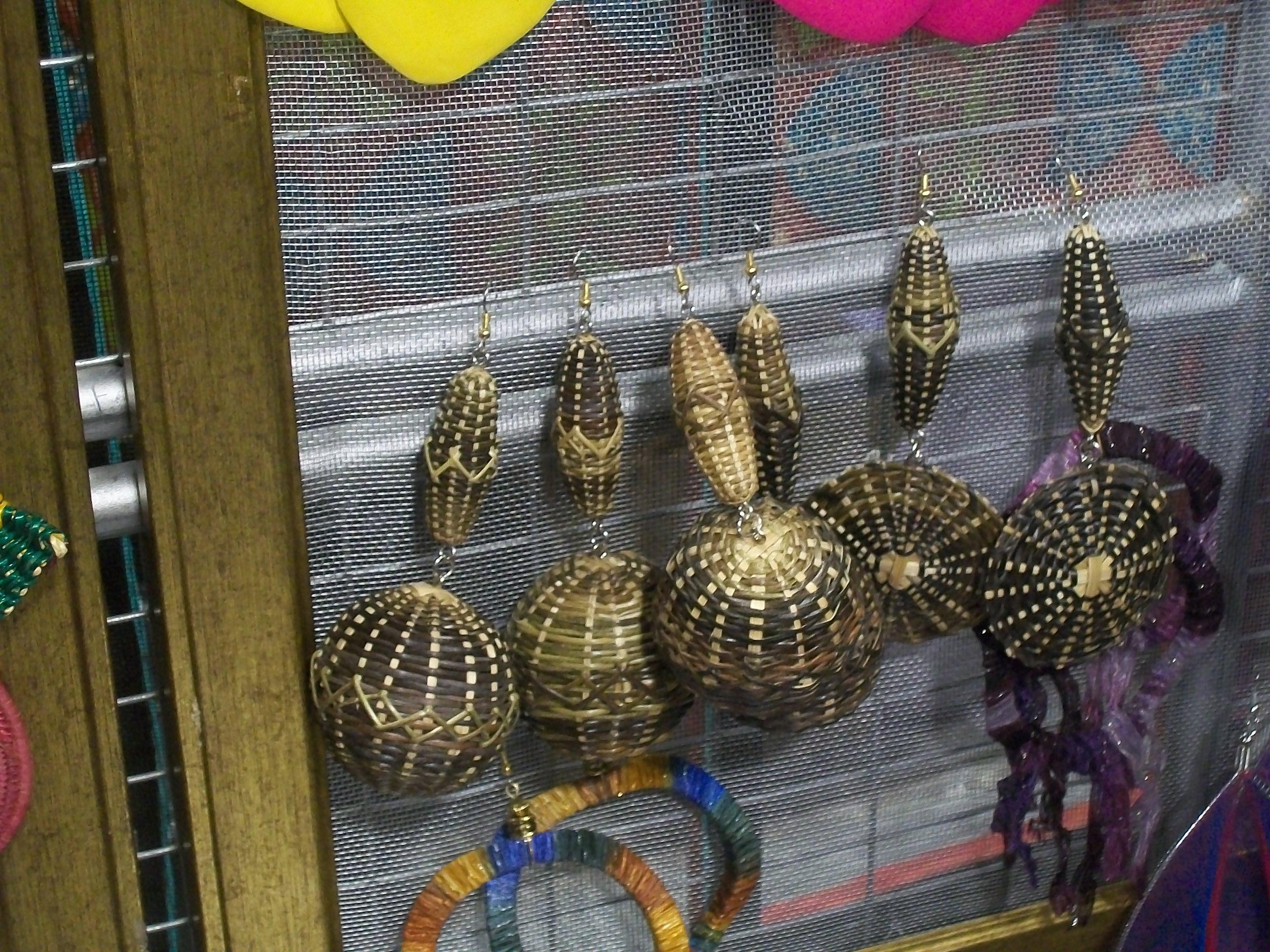 T. did buy these earrings…The ball ones…Cute, right?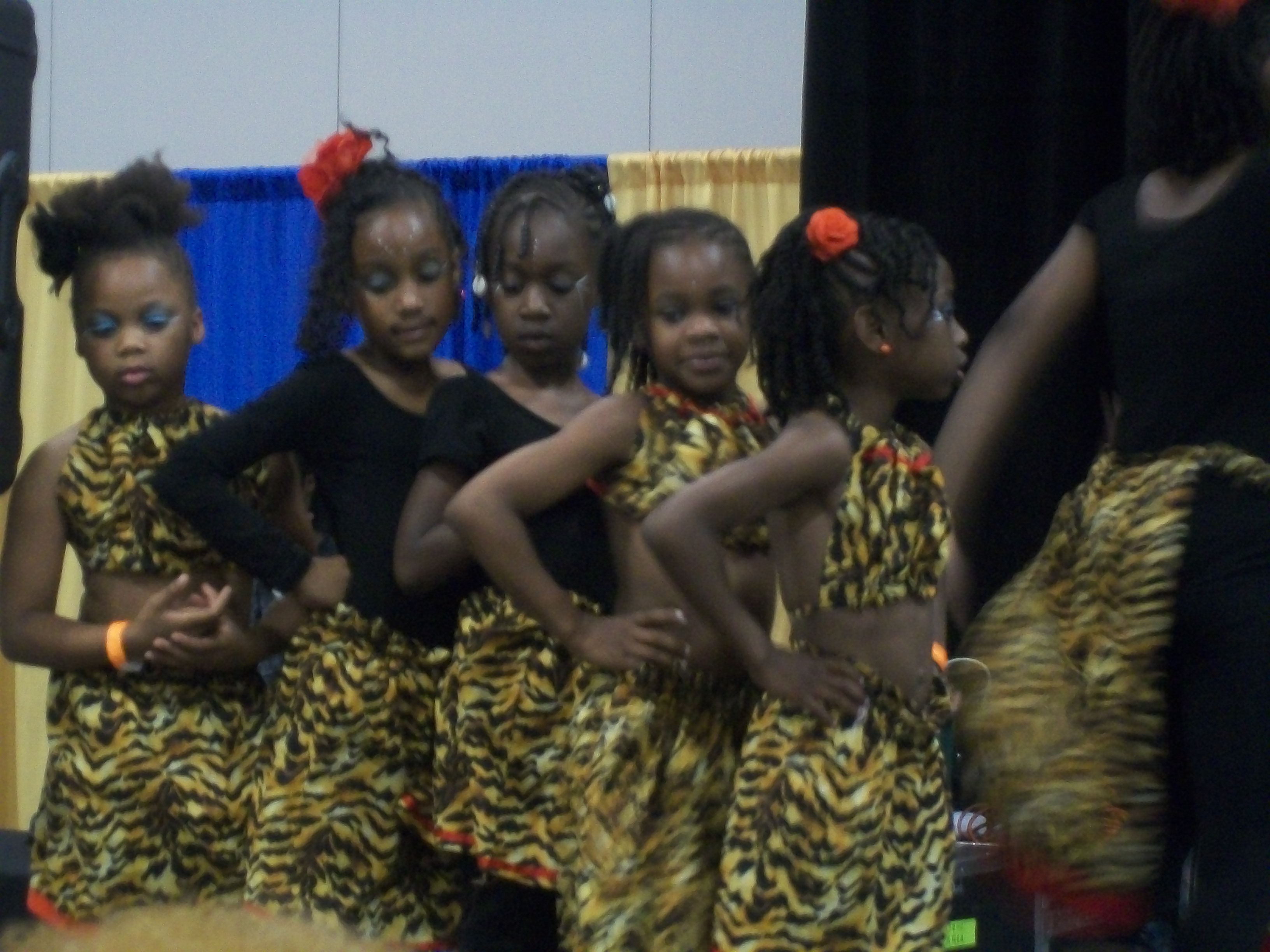 There were also performances at the show…These little girls rocked the stage with African and Caribbean dances!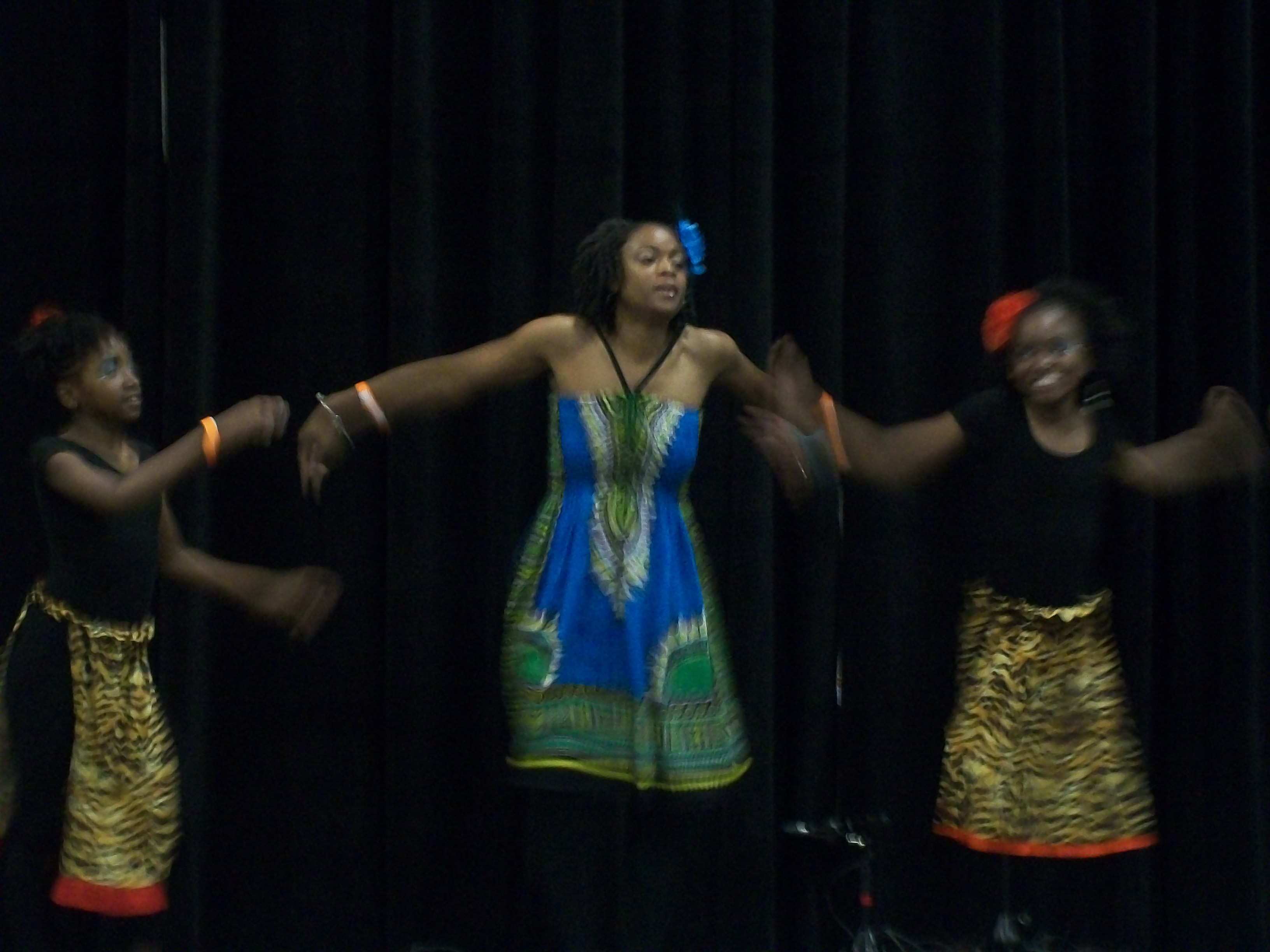 The girls and one of their teachers…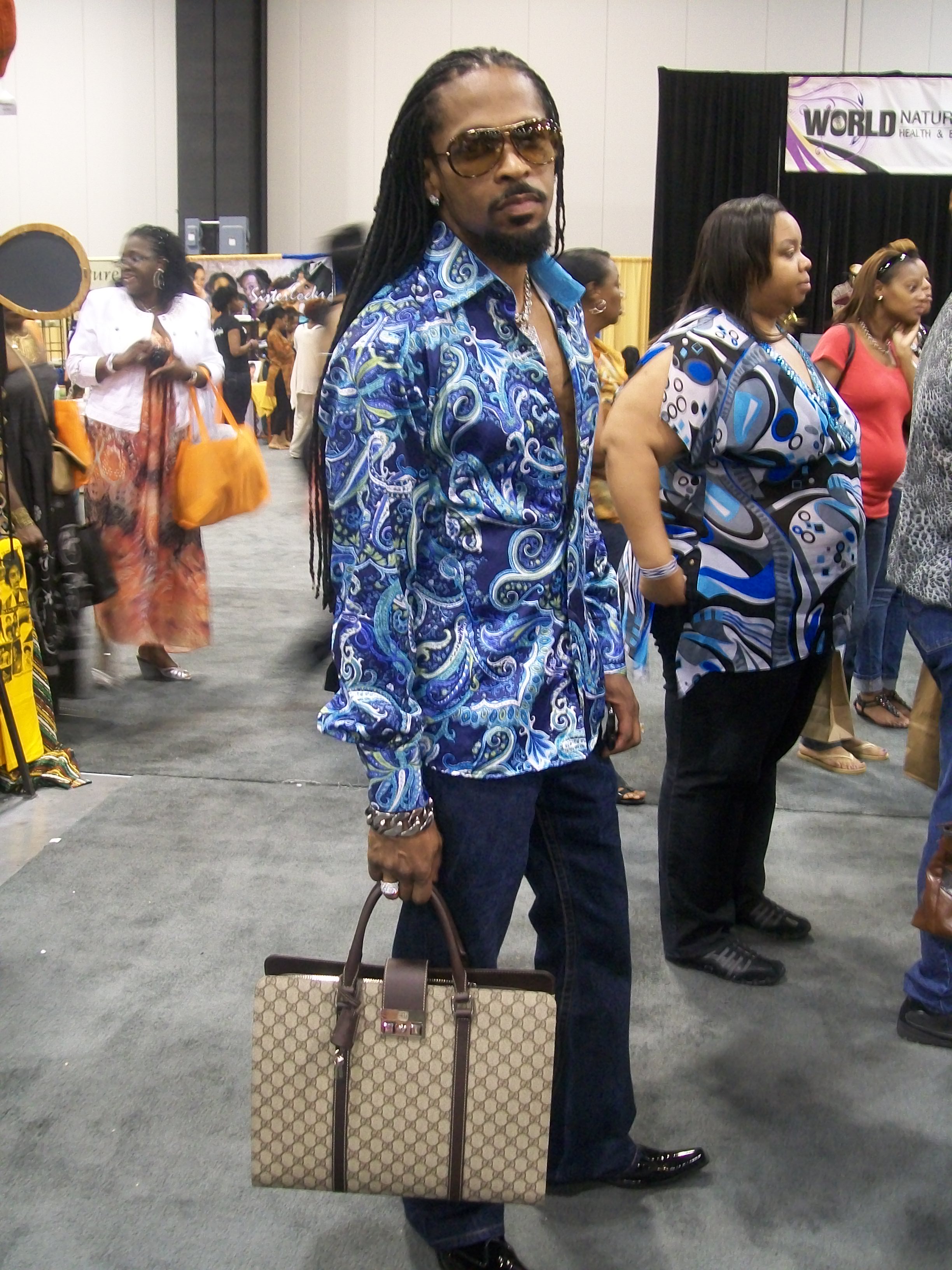 Okay, I did run into a few more guys…This guy was rockin' the man bag, right?!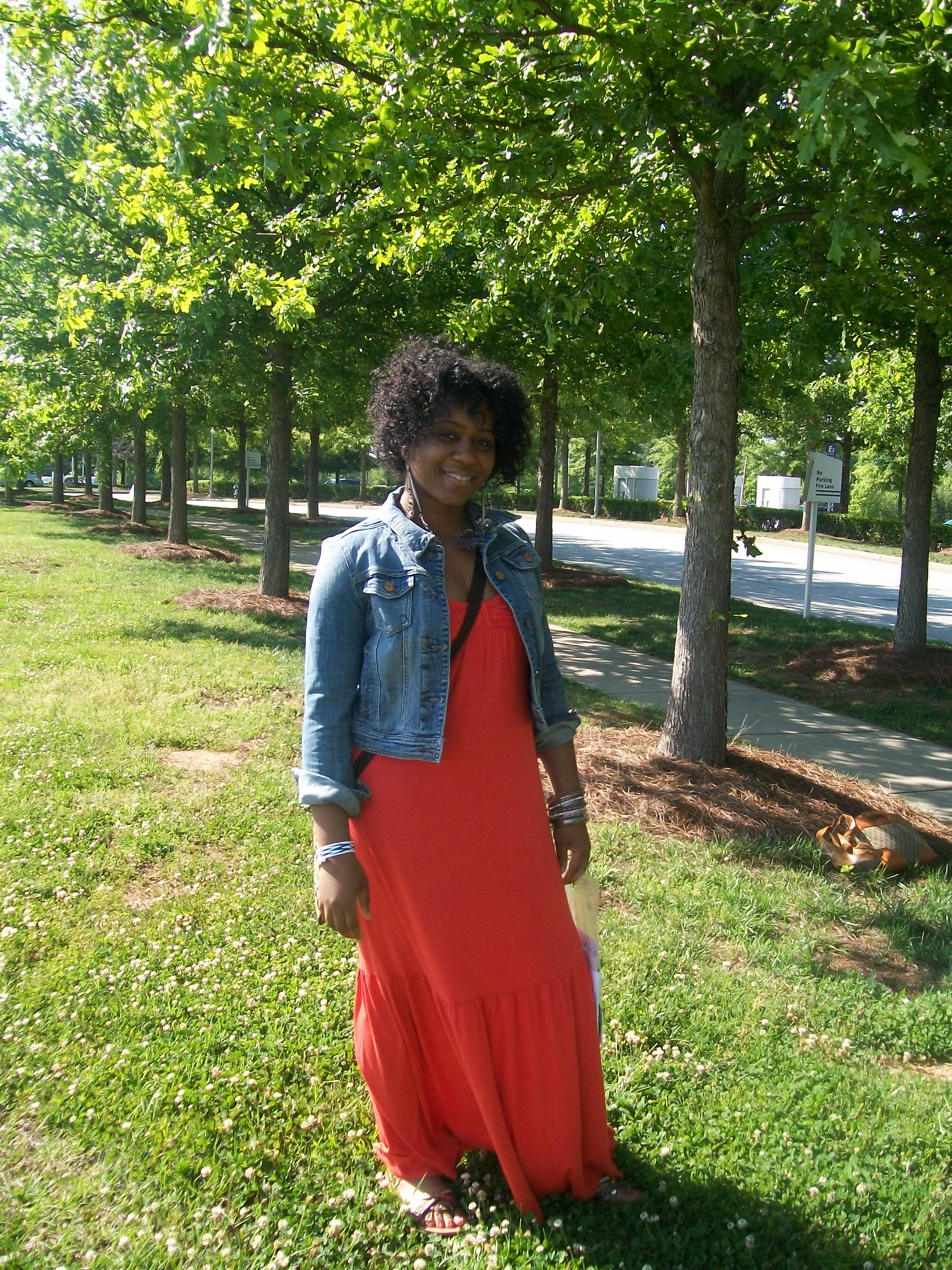 It was such a pretty day, T. and I took "glamour shots" outside the convention center:)
I love my bag…My feet hurt, but I was cute!
Comments
comments