"Yo, I'm strictly about skills and dope lyrical coastin'
Relying on talent, not marketing and promotion." KRS -One from "Step Into A World" 
Hello World,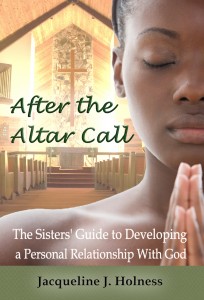 As hip-hop aficionados know, KRS-One is one the dopest emcees ever but anyone who wants to be successful particularly in a creative field knows marketing and promotion is a must…
Sooo it's been a whirlwind of month of developing a marketing and promotion plan and getting started on what's shaping up to be an exhausting but rewarding six to seven months before my book comes out in February 2012. (It still makes me smile inside when I say or even type those words.)
Although according to the Myers-Briggs personality test I am classified as introvert (meaning I get my energy from spending a lot of time alone) a lot of marketing and promotion begins by networking with other people and supporting the success of others in your chosen industry. I have been attending events like crazy this month and on "school nights" too which is typically against my policy.
I started off by attending a book release party at Justin's Restaurant & Bar for author Curtis Bunn on July 5. His latest book is "A Cold Piece of Work." Bunn is also the founder of the National Book Club Conference, the event for black "literati." Dwan Abrams, president of Nevaeh Publishing LLC (the company that is publishing my book) and I hung out at the party together.
That Saturday, July 9, I attended a meeting of TalkBLACK Atlanta, a black discussion group that meets monthly to talk about issues in the black community. The topic for this month was the black woman which was right up my alley. Although I'm an introvert, I love to talk about controversial topics! Our conversation was heated, but I really enjoyed myself. The crowd was small enough for me not to feel overwhelmed and large enough to have diverse opinions. Also, the meeting was held at Sweet Georgia's Juke Joint, which might become one of my spots in the future…
On July 16, I attended a book signing at the Camp Creek Market Place location of Barnes & Noble for ReShonda Tate Billingsley. She discussed her latest work "Say Amen, Again" and signed copies of the book. I am so inspired by her career path as she started out as a journalist before venturing into the book publishing industry. To date, she is the author of 21 books, and she also is  a co-host for "From Cover to Cover" literary talk radio show. In addition, she is venturing into acting, and her book "Let the Church Say Amen" is being made into a movie of which she is executive producer and actress Regina King is the director. And I'm not even listing all of her accomplishments! She's bad!
On July 21,  a friend and I went to a diversity mixer with the Atlanta Association of Black Journalists and the local chapters of the National Association of Hispanic Journalists and Asian American Journalists Association at 5 Season Brewery on Marietta Street. I liked this spot as well! People were exchanging their twitter addressess as much as they were handing out business cards…I felt so old although I do have a twitter account….Follow me at @jackiehwrites…
That Saturday, July 23, I went to my first meeting of the Faith-Based Fiction Writers of Atlanta which met at Sammiches 'N Stuff Breakfast and Sandwiches in the Dec. (I also liked this place.) I was invited to another writers meeting earlier in the week, but I was unable to attend because I teach at the gym on that night.  And no, I don't write fiction yet, but they welcomed me into the group anyway…
This past Thursday, I attended the Black Pearls Magazine Chocolate Social at the Westin Peachtree Plaza where I was able to meet various book authors and others in the black book publishing industry from around the country. I enjoyed meeting many of the new authors like Lakia Brandenburg who wrote "He's Not Perfect. I'm Not Perfect. But Together We're Picture Perfect."  And I also reconnected with "ESSENCE" best-selling author Victoria Christopher Murray and my soror.
And Friday, I went to TechUptownATL at the Hyatt Regency Hotel where I was able to meet social media superstars Yalanda Lattimore of DryerBuzz.com and Lamar Tyler of BlackAndMarriedWithKids.com. I feel like I already knew them from their online presence, but it was nice to finally meet them in person…
Also on Friday, I was also featured on the Shades of Romance Magazine blog!!! Thanks LaShaunda Hoffman!!!
And behind the scenes, I was still grinding on marketing and promotion…more will be revealed…stay tuned…
Any thoughts?
Comments
comments