Hello World,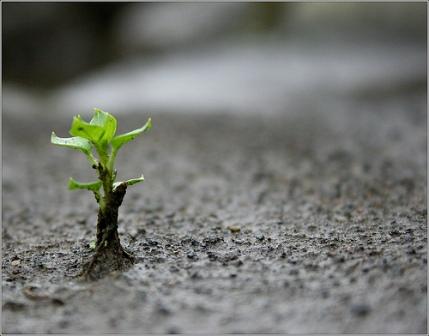 From "Occupy Wall Street" to the divorces of friends, 2011 has shaped up to be a year of change – and not necessarily good change for a lot of our fellow travelers on this earth…Having experienced some tough times in my own life, I've learned to consult the Word of God to inspire me and give me the courage to face my life daily when it seems easier to keep the covers over my head and sleep all my troubles away…
1. "And we know that in all things God works for the good of those who love Him, who have been called according to His purpose."  Romans 8:28  This verse is my absolute favorite verse in the entire Bible because in this verse God promises that He is working together all of my circumstances (good or bad) for my good. The only caveat is that we must love Him first…

2. "Trust in the LORD with all your heart and lean not on your own understanding;  in all your ways acknowledge Him, and He will make your paths straight. " Proverbs 3:5-6. It is so tempting to try and figure out why certain things have happened to us, but I have learned in some situations that it is pointless to endlessly ruminate. Instead, it is more powerful and ultimately sane to trust that we are walking on an God-ordained path, a path that only He knows where it will lead…

3. "Give thanks in all circumstances, for this is God's will for you in Christ Jesus."  1 Thessalonians 5:18 I remember when someone first told me that I should give thanks to God for all things – even bad things…I was like, "Yeah right. I should give thanks to God for being fired from my job, not being able to pay my mortgage and not having enough money to fix my car." But I did what I was advised to do, and it really helped me. When we give thanks to God for all of circumstances, we acknowledge His sovereignty. And God has shown me over and over again that He is more than able to work it all out…

4.  "Have I not commanded you? Be strong and courageous. Do not be terrified; do not be discouraged, for the LORD your God will be with you wherever you go." Joshua 1:9 I have learned that God is always with me so I don't have to succumb to terror and discouragement! Instead, I can focus on the strength and courage that God will give to me if I only ask…

5. "Surely goodness and mercy shall follow me All the days of my life; And I will dwell in the house of the LORD Forever." Psalm 23:6 This is God's promise that goodness and mercy will permeate all the days of our lives – no matter what it looks like now…

6. "And my God shall supply all your need according to His riches in glory by Christ Jesus." Philippians 4:19 Sometimes, just some cold, hard cash would go a long way in solving our problems. I have discovered that the Lord will provide for all of our needs – even financial – when it is needed. I remember a time when I was in between jobs, and a close friend paid my mortgage that month!

7. "…Weeping may endure for a night. But joy comes in the morning." Psalm 30:5. There is no doubt about it. No one is immune from tough times. But tough times don't last forever! Joy will come in the morning!
I hope these verses inspire you to be resilient as they have inspired me! The Bible is filled with Good News if we would only crack it open…Also, sometimes God speaks through other good books…Check out "Where Will You Go From Here? Moving Forward When Life Doesn't Go As Planned," by certified personal and executive coach Valorie Burton. (Incidentally, I interviewed her for my book.)
Also, please also take a look on my new interview series "Resilience & the Bible" which includes:
Resilience & the Bible: How to Use Scriptures to Bounce Back From – Rebellious Teenagers
Resilience & the Bible: How to Use Scriptures to Bounce Back From – Losing Your Home
Resilience & the Bible: How to Use Scriptures to Bounce Back From – Losing Your Voice
Resilience & the Bible: How to Use Scriptures to Bounce Back From – Racism & Prejudice
Resilience & the Bible: How to Use Scriptures to Bounce Back From – Domestic Violence & Divorce
Any thoughts?
My favorite gospel song that inspires resilience…"This Battle is Not Yours" by Yolanda Adams…I got to meet her someday and thank her personally for this song because it has me blessed me sooo much over the years…
Comments
comments