Hello World,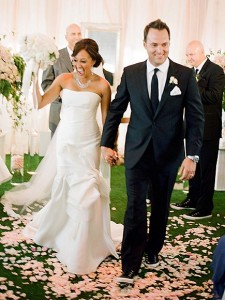 Ummm…I love Georgia Fall weather…The leaves are turning although it's still warm enough to wear sandals…at least during the day…and all of the humidity of summer has evaporated…just.love.it.
But the weather is not the subject of today's post…A few days ago, I read a Q&A with Tamera Mowry-Housley of "Tia & Tamera," the reality show on the Style Network in which viewers are able to see Tia Mowry-Hardrict as she navigates her first pregnancy while Tamera, her twin sister, prepares to get married for the first time. Unlike other reality shows, this one actually has redeeming value and something to offer other than unabashed materialism, contrived girl fights and downright debauchery.
So last week, on the YBF (Young, Black and Fabulous) gossip blog, Tamera dispensed advice for brides and discussed interracial dating (her new husband Adam Housley is white) and why she decided to be celibate before marriage…
One question and answer really got my attention:
You mentioned on your show that you and Adam decided not to shack up.  Does that mean you went the Sherri Shepherd route and decided not to sex it up either?

I'll be very honest. (Laughs embarrassingly)  We decided, it was both of our decision, not to live together for religious reasons.  I'm being very honest. We actually didn't wait before we got married to be intimate…but we did wait 3 years. (The two have been together for 6 years). I wanted to do what felt right for me.  I became re-virginized. It's something that just felt right for me. It was just a personal choice.  And even after being intimate, we decided as a couple to be celibate until the wedding.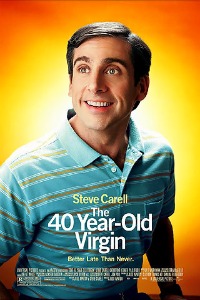 So do what do you think about Tamera's decision to be "re-virginized," particularly after she already had sex with her fiancé? Throughout the Bible, you can find many references to virgins…And even in popular culture, virgins have made a name for themselves with movies like the HIGHlarious "The 40-Year-Old Virgin" or the Madonna classic "Like A Virgin." But hardly anyone talks about "re-virgins." What are the benefits of choosing to celibate after you have had sex…Is it truly possible to stop once you have sampled the goods, particuarly with the person you intend to marry? Does it offer any benefits? Where the re-virgins at?
Any thoughts?
Lady Gaga has nothing on Madonna…
Comments
comments