Hello World,
The last time I blogged which was on Wednesday, Aug. 7, I was a single woman getting ready to be married on Saturday, Aug. 10…Leading up until the actual ceremony, I was pulling all-nighters trying to get everything done before the big day, particularly as we were flying out to Hawaii, the state where President Obama was born and raised, the next morning at 7:59 am!
So because you are my people, I have decided to share some of photos with you leading from the morning of the big day throughout our honeymoon…It has been a wonderful week…my best week ever…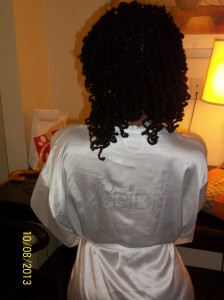 Here I am in my special robe…Can you see the word bride?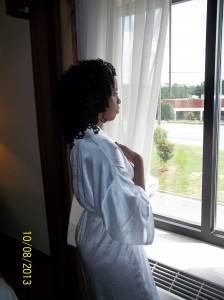 One of the bridesmaids took this obligatory contemplative pose…Actually, it was a beautiful and prayerful morning in which God showed me over and over again that it would be a blessed day…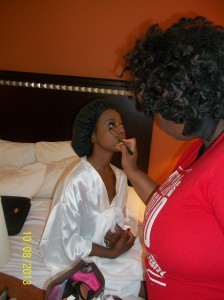 Getting made up…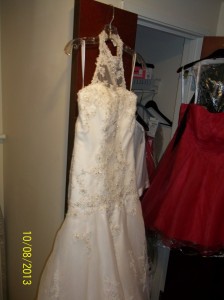 My wedding dress…Isn't it beautiful? A bridesmaid dress is in the back too…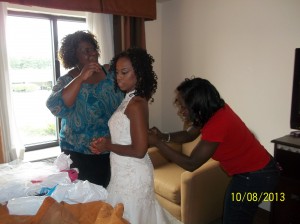 Getting my hair did and being buttoned up…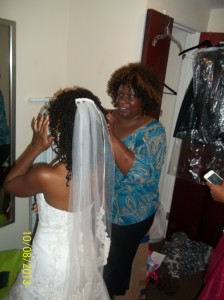 Almost ready!!!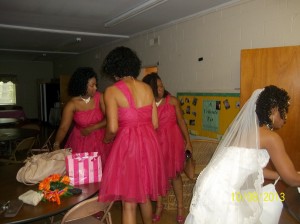 Getting ready to be summoned from the church annex to the church sanctuary…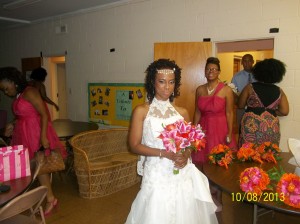 A quick pose with my bouquet…Isn't it beautiful? Thanks HYR Designs!!!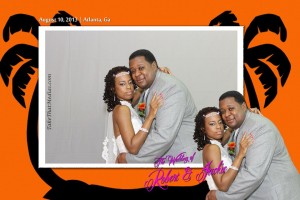 Of course, I didn't take pictures during our ceremony…Here is one from the reception…Presenting Mr. & Mrs. Robert L. Meredith Jr.!!! Thanks to Take That Media 1 for the awesome photo booth at our reception…
Mom and Dad clowning at the photo booth…
We had an official cake made for the reception, but this is one of the Jamaican rum cakes that we had made as we gave out slices of Jamaican rum cake as one of our favors…
Our fancy schmancy wedding vehicle…Robert and I had to return it before heading off to Hawaii…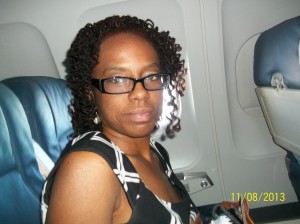 Cinderella has left the building…in my glasses for the looong flight…If you look closely, you can see my fake eyelashes are still on…I paid $100 for that face, and I intended to keep it on as long as possible…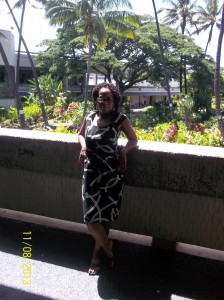 We have arrived…Note the palm trees in the background at the airport in Honolulu…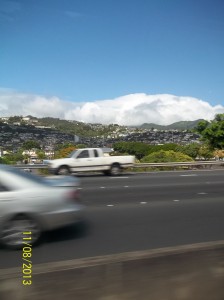 On the way to the hotel…Blue skies and the sun…Missing them now that I'm back in rainy Atlanta…It has been one rainy summer in the A…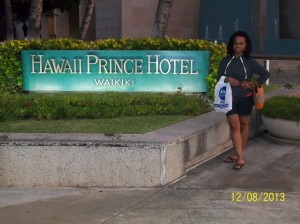 Where we stayed…Lovely hotel…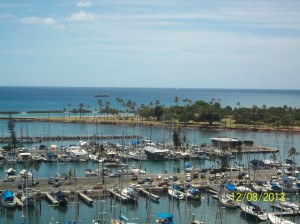 The view from our room…
Posing in our room…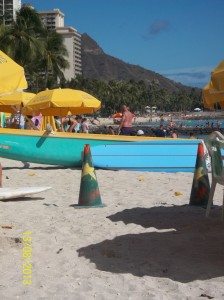 The beach…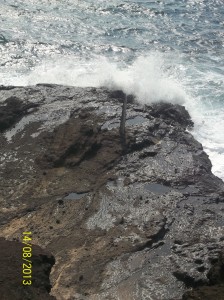 This is where President Obama scattered his grandmother's ashes in the ocean…beautiful site…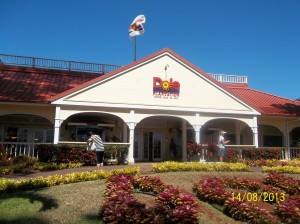 The Dole Plantation…I had no idea this is where Dole pineapples come from…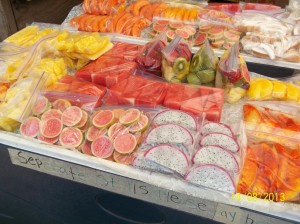 A fruit stand in the Hawaiian countryside…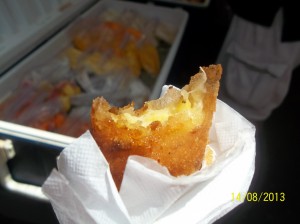 A fried banana…Note my bite taken out of it…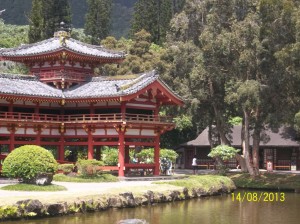 A beautiful Buddhist temple…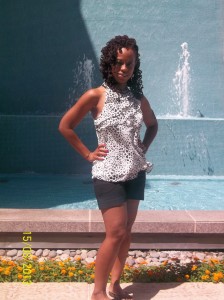 Enjoying the sun…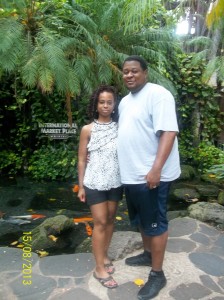 Me and the handsome hubby about to barter for souvenirs…
At a luau…Handsome huh? I know I'm married, but I can still look…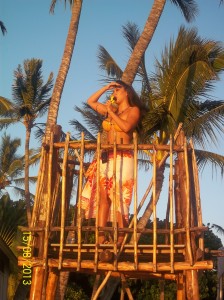 And for the fellas…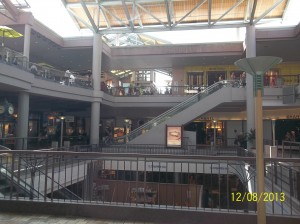 At the Ala Moana Center, which is the size of three Lenox Malls…We spent a lot of time window shopping there…
sooo….there are so many more photos I could share…literally hundreds…but this kinda gives you a feel of my last seven days…
Very last photo for this post…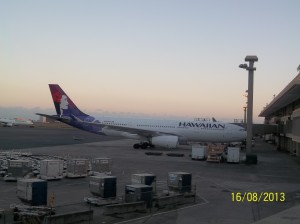 Leaving:(
Any thoughts?
Comments
comments