Hello World, 
Don't get it twisted! Just because we are Christians does not mean we have to ignore our outer beauty to work on our inner beauty! In fact, in 1 Corinthians 6:19-20, it says…
 "Do you not know that your bodies are temples of the Holy Spirit, who is in you, whom you have received from God? You are not your own; you were bought at a price. Therefore honor God with your bodies."
So when I was invited to tour 1245 Salon and Spa and see the transformation that has been made since the salon and spa was remodeled, I said, "Why not?" As Adrienne Bailon, who is starring in "I'm In Love With a Church Girl," said, "Jesus didn't say we couldn't be fly!"
1245 Salon and Spa, located at 1245 Fowler Street NW in Atlanta near Atlantic Station, unveiled the new look this fall, following a three-month transformation totaling approximately $24,000. Terrell Dinkins, of Posh Interiors, LLC, was the interior designer on the makeover. Below are some of the makeover highlights:
Makeover highlights include:
Adding a curved wall to create a separate lobby area
Applying blue and green paint colors to provide more of a spa feel
Installing two partition walls to expand the dryer room and create privacy in the shampoo area
Lightening up the floors from an earlier drab brown to a new light grey
Replacing commercial lights in the ceiling with other types of lighting, including pistachio green pendant lights and recessed lighting
Creating a photo gallery of client head shots to showcase the work of the salon's master stylists
Completing the salon's look with new furnishings, decorative accessories and wall art
"At 1245 Salon and Spa, our clients are top priority," says Terrell Mack, co-owner and master cosmetologist, 1245 Salon and Spa. "This makeover is just one way to show our appreciation to our loyal customers, while creating a home-away-from-home experience for them and our growing clientele. We couldn't be more excited!"
Not only was I invited to see the transformation of the salon and spa, I was also invited to try out one of their services. I opted to try out a foot detox. Maybe that is what Jesus was doing when he washed the disciples' feet! I'm just kidding! If you have never heard of a foot detox (which I hadn't heard of prior to being invited to the salon and spa), it is the process of removing toxins from the body through the pores of your feet. A spa bath is prepared using water, salt and an ion detox unit. As toxins are pulled, the water turns a variety of colors according to the toxins in your body…Below are a few photographs detailing my experience…
A chart detailing what may happen in a foot detox…
The ion detox unit and salt…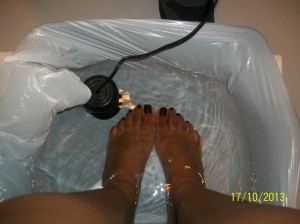 My toesies in the spa…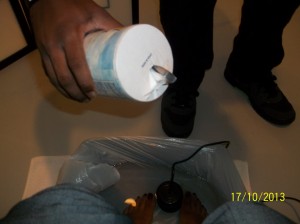 Add salt and stir…LOL…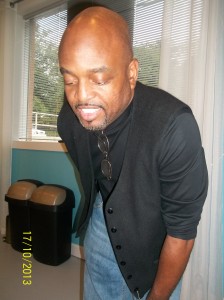 Owner Terrell Mack waiting for the results…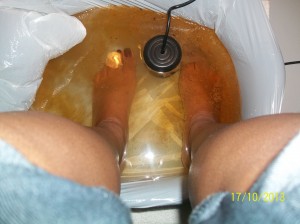 Here we go…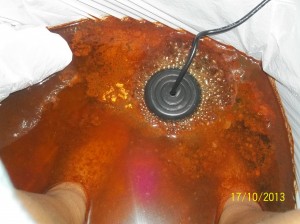 Eeewwwww!!!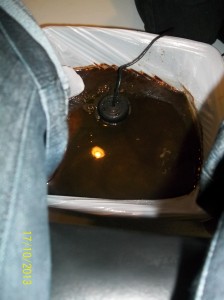 I can't believe that came from my feet…Yuck…
Apparently, in order to experience the best results of having a foot detox, you must have the procedure done at least five to six times. Results include an improved immune system, pain and stress relief and improved sleep!
Below are a few more shots of the salon and spa. Some of the shots are professional (taken by Doug Smith Photography) while some of the shots I took during my visit: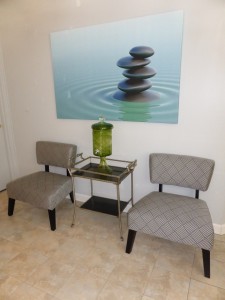 The beautiful lobby…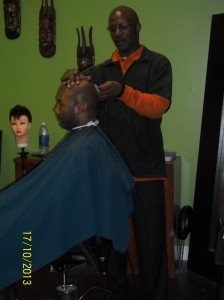 Barber Hamp Hamilton…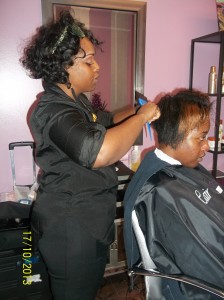 Stylist Laschea Burgess…Get that hair did girl!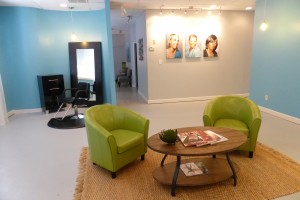 More of the salon…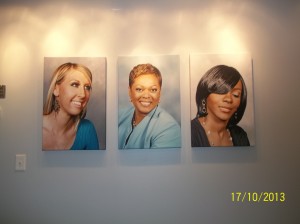 Wall decor…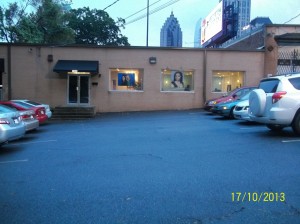 The best part…Ample & FREE parking…Hard to find in downtown Atlanta nowadays…
The following brands are included in the makeover: Terrell Dinkins, Posh Interiors, LLC (www.poshinteriorsllc.com); Warden Contracting Company, Inc. (www.wardencontracting.com); CertaPro Painters (www.certapro.com); Lowe's (www.lowes.com); Canvas4Life.com (www.canvas4life.com); The Company Store (www.thecompanystore.com); Kohl's (www.kohls.com); Steve Silver Co. (www.ssilver.com); Coaster Fine Furniture (www.coasterfurniture.com); Pink Door Décor (www.pinkdoordecor.com); UncommonGoods.com (www.uncommongoods.com); Dream Room Designs (www.dreamroomdesigns.com).
With more than 50 combined years of experience, the team at 1245 Salon and Spa is focused on promoting both the health of the client's hair and body. Siblings Terrell Mack, Tammy White and Rodney Mack are founders and managing partners for the family-owned business that includes parents Joe and Jean Mack. Services include relaxers, shampoo and styles, demi and semi color, cuts, weave and natural style services, amino acid treatments and more. www.1245salon.com
Any thoughts?
Comments
comments