Hello World,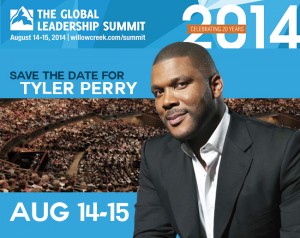 The summer is a wonderful time to go to conferences. You potentially get to visit a new city or country and learn from leaders in subject areas that inspire you! I just came back from North American Christian Convention in Indianapolis last week, and I hope to attend another conference before the summer is over…
If you are a Tyler Perry fan, you may want to attend The Global Leadership Summit which will be held on Aug. 14-15 at Willow Creek Community Church campus in South Barrington, IL. According to the summit website, the conference is designed for your "entire leadership team's staff and volunteers, key influencers and innovators within the community, emerging leaders, and students with leadership gifts."
Perry will speak during session 7 about "When Leadership Meets Inspiration." For those that don't know Perry's bio, below is his bio from the summit website:
Born into poverty and raised in a household scarred by abuse, Tyler fought from a young age to find the strength, faith and perseverance that would later form foundations of his work
Recipient of the 2004 Black Business Professionals' Entrepreneur of the Year award, he leads a massively successful entertainment empire, employing 350 people from his 30-acre Atlanta studio, with five sound stages and a post-production facility
As a part of his inspiring body of work, including the now-legendary Madea franchise, Tyler has produced, written, and directed a dozen stage plays, five TV series, and 15+ feature films—staring in several of these projects, as well as recently completing a part in David Fincher's next film, Gone Girl
Perry hasn't forgotten about those who helped him along the way, and is intimately involved in supporting charities focused on civil rights, homelessness, and rebuilding the lives of disaster survivors in New Orleans and Haiti
Besides Tyler Perry, other faculty members include – Bill Hybels, founder and senior pastor, Willow Creek Community Church; Wilfredo De Jesus, senior pastor of New Life Covenant Church and one of TIME's 100 Most Influential People 2013; Allen Catherine Kagina, commissioner general of the Uganda Revenue Authority and more…Below is a promo video for the conference…
I wonder if Tyler will address his trademark of the popular question "What Would Jesus Do?" While I am a Tyler Perry fan, I'm not sure how I feel about his ownership of this question…And at the same time, I respect the business acumen that obviously fueled his decision to register the trademark…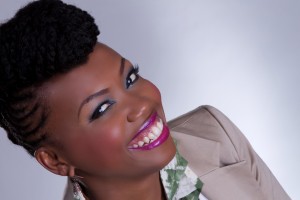 In other conference news, if you want to visit the A and are a gospel music fan, check out the Atlanta Gospel Fest Music & Healthcare Festival to be held at the Cobb Galleria Centre on Aug. 1-2. Some of the headliners to appear at the festival concerts include Natalie Grant from "It Takes a Church," Vickie Winans, J. Moss and Lisa McClendon, who was featured in my book "After the Altar Call: The Sisters' Guide to Developing a Personal Relationship With God." For more information, go atlantagospelfest.com.
What conferences are you going to this summer?
Any thoughts?
Comments
comments