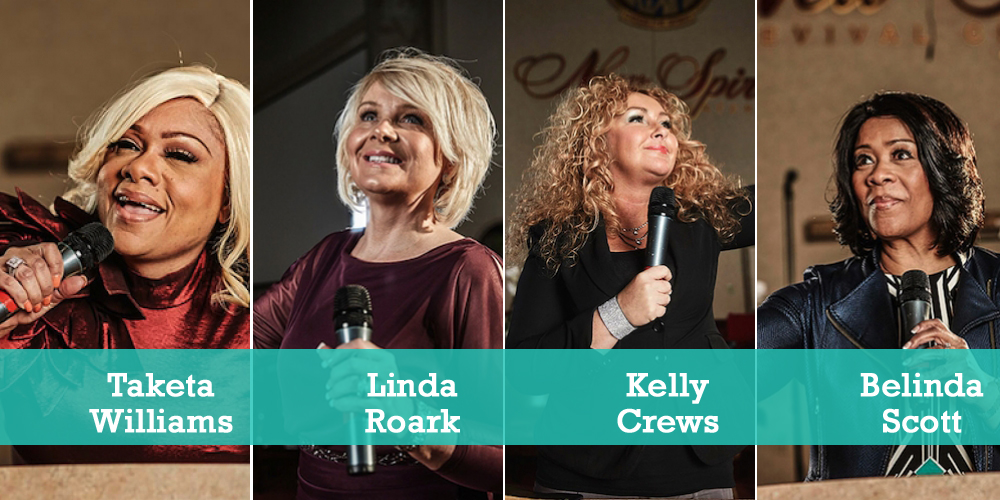 Hello World,
I did. My answer to the question in the headline of this post…smh…"Preach" is a visual representation of why some people are turned off by preachers and by extension Christianity…Don't get me wrong…The show is entertaining…the same way an old-fashioned circus is entertaining complete with little people, giants, bearded women, conjoined twins, etc. This  "docuseries" could be an opportunity to showcase female preachers, who are still not wholly accepted in the Church, speaking truth to power. Instead these female preachers use over-the-top antics and quips reminiscent of Jim Bakker (before he went to prison), Jerry Falwell and other evangelists of that ilk…
Below is a breakdown of the prophetesses, which is how they are addressed on the show, and what happened on the show…
Dr. Belinda C. Scott is the first prophetess shown the in the docuseries. She is the co-founder and co-pastor of New Spirit Revival Center Ministries, Inc., in Cleveland Heights, Ohio and apparently, the most prominent of the four prophetesses featured on the show. She corrals the three other prophetesses in order to have a deliverance service by the end of the show. She seems to be the most balanced of the four, and she comes across as sensible and empathetic.  She has also done well in her ministry it seems. Her home, which is shown a few times, is large and luxurious and appears to be on a sizable lot as it is not near any other homes…
Adorned with a long blond over black hair wig, Dr. Taketa Williams says she has been known as the "Beyoncé of the Preaching World." I don't know about that, but I must admit her coral blouse that was long-sleeved on one side and short-sleeved on the other was giving me life…She co-pastors the Impact Christian Center in Columbus, Ohio…
Prophetess Linda Roark must be Lifetime's answer to Pastor Paula White. She is a white woman with suburban mom blonde hair and blue eyes and claims she is known as the "Blue-Eyed Soul Sister." With her loud, raspy voice, she says it has been said that "she may be white, but she preaches like she is black." Roark, who is co-pastor of World Commissioned Church in Hamilton, Ohio, admits she has a past as she used to frequent bars and smoked weed…
Dr. Belinda's former protégé Prophetess Kelly Crews, who is also white, is the only single prophetess…Like Dr. Belinda, she also comes across as balanced, which is maybe why not much of her story was revealed in this first episode….Kelly Crews Ministries is located in Bedford, Ohio…
And here is the twist about "Preach." Each of these four prophetesses have protégés who are being mentored by the women…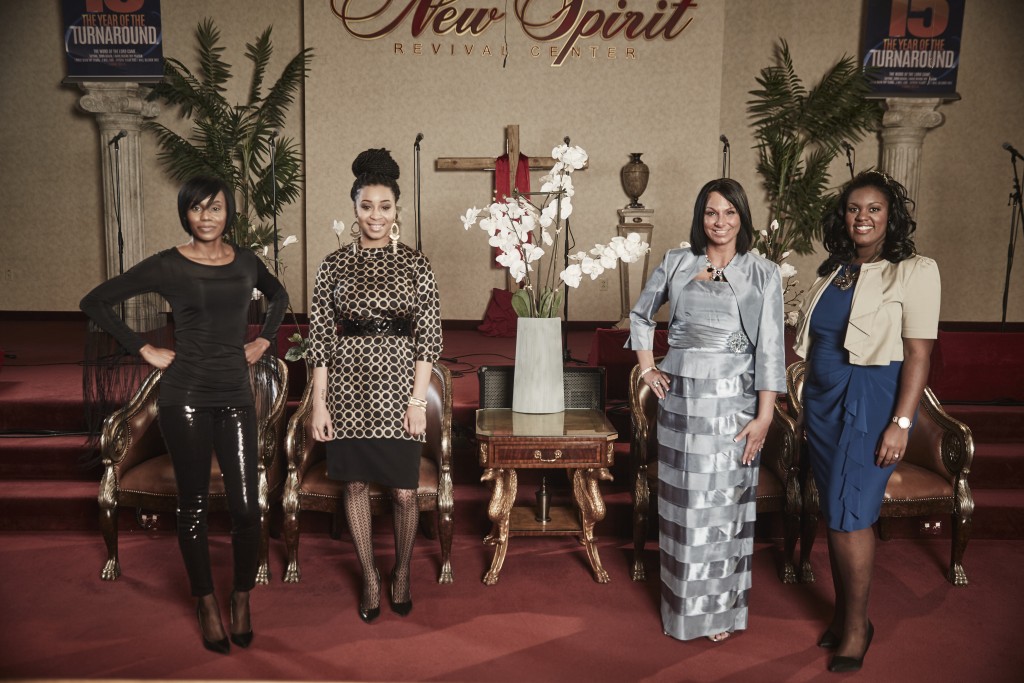 Dr. Belinda's mentee is Hadassah Elder. With her box braids in a huge bun, she looks more like Beyoncé than Dr. Taketa…No shade…Well, maybe a little… Her back story is pretty interesting…She grew up in the Muslim faith, and her mother is not trying to understand why she is now a Christian and wants to become a prophetess…Plus, her mom doesn't understand tithing…Hadassah says her mother asked her, "Why do you tithe when you don't have anything?" A fair question although I believe in tithing although it is not mandated according to the New Testament….Also, Dr. Belinda is teaching her how to "lay hands" so that she can do so during the deliverance service…Hadassah compares learning how to "lay lands" to getting your first pair of red bottom shoes…Okay? Really?
Like her mentor Dr. Taketa, her protégé Rebecca Hairston, a single mother with three girls, is also looking forward to learning how to "lay hands" like Dr. Taketa in this first episode…In preparation for this "laying hands" lesson, Dr. Taketa takes Rebecca to a gun range?! Where dey do that at? I guess in Ohio. Dr. Taketa says target practice is a good tool to learn how to harness the power used in "laying hands." "In order to handle power, you have to focus," Dr. Taketa says…Although Rebecca has three daughters, she hasn't seen her middle daughter in four years…It wasn't told why that is the case, but I guess that will be addressed in future shows…
Prophetess Linda's protégé Angel Pound , a former drug addict who used to dance in clubs, comes across as a little touched…She declares that no witches, warlocks, demons, etc. will come against her mentor during her watch…I know that we Christians believe in demons and evil spirits, but her declaration made me feel some type of way…During one scene, she goes to her home and discusses her mentor with her husband….She tells him she isn't going to watch TV and is going to fast and pray…In the next scene, she is shown praying loudly while on her knees in one room while her husband is the next room listening to her pray and looking a little puzzled…
To be honest, I really don't remember much about Prophetess Kelly's protégé Stacey Williams, who is newly married and pregnant…I guess more will be revealed…
The Deliverance Service…
Let me go ahead and admit something about myself…I don't attend a charismatic church…If you come to my church, you will not see folks falling out or "laying hands"…It's not that I don't believe in "laying hands" because "laying hands" was mentioned in the Bible and falling out in front of Jesus and everybody is sometimes necessary when you are going through…But I'm just not all that used to that…And that is what folks are doing during this service…The prophetesses, along with their mentees, got to laying hands and folk fell out like it was hot in there…The mentees, particularly Hadassah and Rebecca, are scared to try it because they've never done it before…But they apparently learned their "laying hands" lesson because the whole room seems to have fell out in this episode…
Like I said, Preach was entertaining but not necessarily the best representation of female preachers…
What y'all think? Are you going to watch?
Any thoughts?
Comments
comments