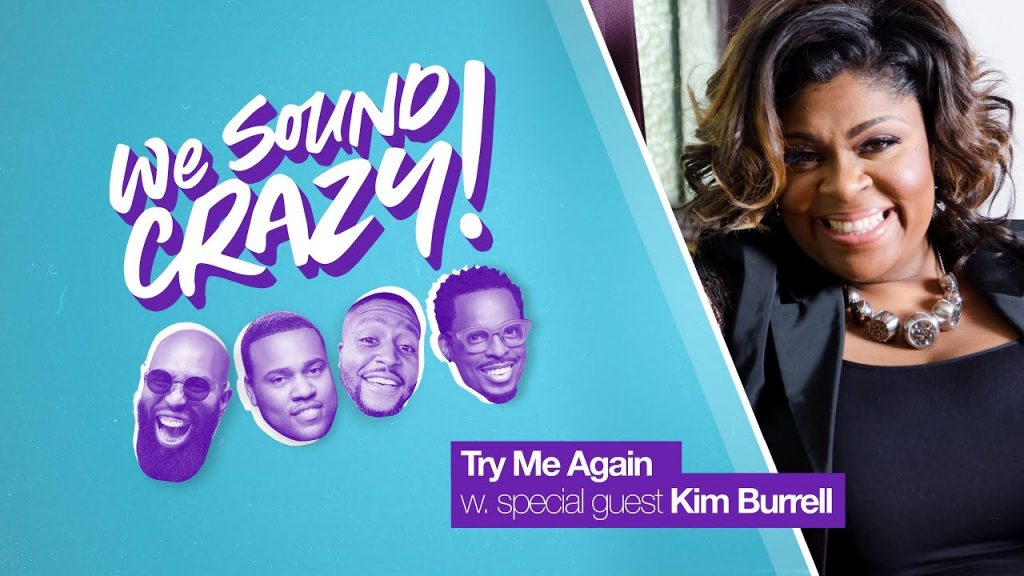 Hello World,
I'm going to be honest. I cannot name not one Kim Burrell song, but nevertheless she is a very popular gospel singer. And yet, despite singing the gospel she only seems to have negative press. And this latest story is no different…unfortunately…Most recently, it's being being reported that she revealed a private conversation she had with Jay-Z aka Beyoncé's husband which led to the creation of his song 4:44 on the We Sound Crazy! Podcast. Below is what she said…
"He called me and said, 'Hey, when my wife is going through it, I always know because I hear you playing in the background.' He's says, 'My wife locked up one day for 11 hours and I heard nothing but Kim Burrell for 11 hours. Here's why I'm calling you. When she came out, she was better. She was so much better. He says, I'm calling you because I need to have a meeting with the person that made my wife better.'"

See the full interview below. The Jay-Z portion of the interview starts at about 33 minutes…
Now, some are bashing her because she revealed some of the personal life of the Carters, who seem to be as private about their personal lives as they can be given their celebrity status. Initially, I was thinking that way too but as I type this, I'm not sure if I feel it's negative or not. Now, if someone shared information with you in confidence and you, in turn, shared the information with others, that is most certainly a negative as it's a violation of trust. However, that conversation led to the creation of Jay-Z's song "4:44" in which he apologizes to his wife for various infractions including infidelity…Since he put his business out there, I'm not sure that the conversation that led to him putting his business out there via his song, which features the vocals of Kim Burrell, by the way is wrong. At the very least, her revealing this conversation does make me think that maybe Jay-Z did cheat on Beyoncé. Because after reading her biography "Becoming Beyoncé: The Untold Story," written by J. Randy Taraborrelli, I share his opinion about the matter…
"Now, I'm not a psychic, I'm a biographer, and I can't say that Jay Z didn't have a one-night stand in a tour bus a week ago, but I do know from my studying of Beyoncé [that] her personality is such that if in fact she was actually having marital problems, she would not be sitting down writing songs about it for the nation to dissect and interpret. That's not who she is. She's too private a person to handle her marital dysfunction for the world to see and examine. More likely what she's doing is she's possibly writing about her mother's marriage and what she witnessed there. That sounds like Beyoncé." Read the rest of this story on yahoo.com.
Given that this podcast episode was released in October 2022, I'm not sure why this excerpt recently surfaced, but that's the power of these Internet streets. Something can be dug up from a decade ago and be poppin' again…Be careful out here…Anywho…
What do you think about Kim Burrell and this latest headlining story?
Any thoughts?