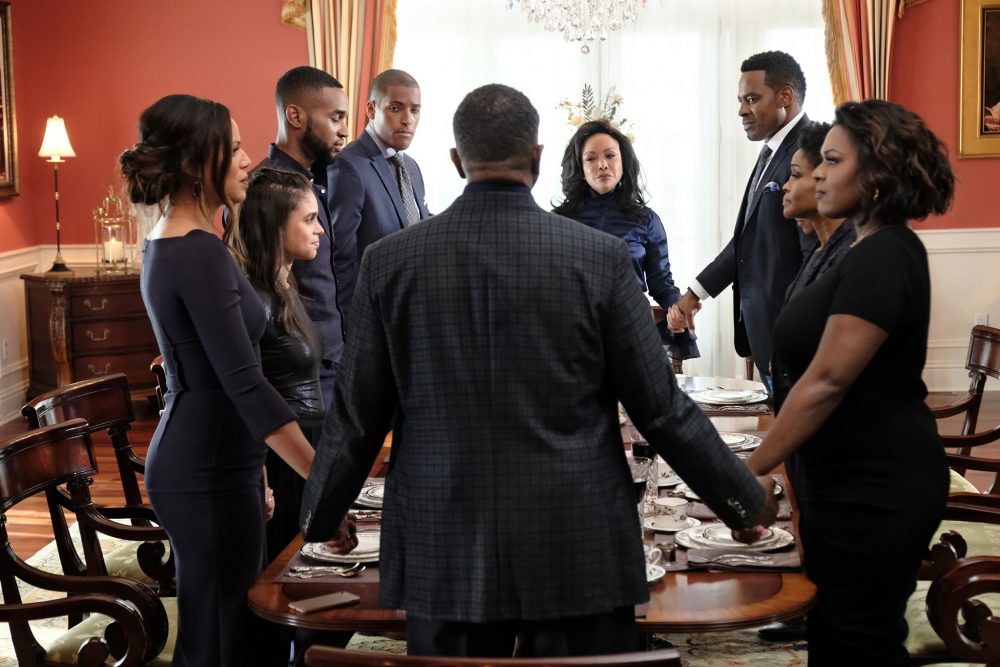 Hello World,
Wow! In just ONE more day, a New Year will dawn and 2018 will be in the rear view mirror of our lives…One of the ways that I like to reflect on a year past is to take a look at what made you come to this blog, my humble corner of the web! Thank you for subscribing to After the Altar Call and hopefully you will stay on as a subscriber in 2019 (please click on this link to subscribe to my blog 
 if you haven't already) and tell your friends and maybe even your frenemies to subscribe too 🙂 ! So take a look below at your favorite blog posts of 2018!
By and large, just like last year, what brought you here were my Greenleaf recaps! I mean truly my recaps brought in the most page views in the Top 10 category, but to vary the types of post that will appear in this blog post, I'm allowing my Greenleaf recaps to take the top category and then after that, I will post the remaining nine blog posts that captured your attention after the Greenleaf recaps. Capiche?
Excerpt:  Chile, Karine almost got herself killed when she interrupts Basie holding a gun ready to pull the trigger, sending Bishop on a one-way trip to Heaven's gates. But Bishop convinces Basie to let her leave and Basie ends up not ending Bishop's life on this earth after all. "Oh Bishop, you've got some amazing faith. Too bad it's misplaced," Basie says to Bishop. Lady Mae and the rest of the church for that matter still have no idea what is going on as Lady Mae brings her sermon to a close. Maxine is pleased as punch with her protégé's performance. "Girlfriend, not even Peter could deny what happened up there. Girlfriend, you got a church!" But before the balloons can be released, they are quickly deflated when they are informed that Bishop was held up by Basie in his office. Lady Mae rushes to Bishop, grabbing him at the knees like she still has feelings for ex-husband. "That man came to kill you." "I'm okay," Bishop says as he sweats in his chair.

Excerpt: I watched several hours of The Queen of Soul Aretha Franklin's funeral or homegoing (which word you choose is likely a reflection of your cultural origin) on Friday, but I must admit I missed the The Rev. Jasper Williams Jr.'s (pastor emeritus of  Salem Bible Church in Atlanta, Georgia) eulogy of the Queen of Soul on Friday. I mostly watched to hear some good ole black church saaangin and see who was there! Yes, I can be shallow like that. But as far as what the pastors and preachers had to say, I figured it would be what we always hear at funerals – some variation of the person was a good person or decent person, etc. (eulogy definition – a speech or piece of writing that praises someone or something highly, typically someone who has just died.) and a come- to-Jesus- while-there- is- yet-blood-running-through-your-veins appeal at the end. I'm in church every Sunday and when I was growing up that was every Sunday and Wednesday so I've been to many many church services and funerals/homegoings. But I'm not a preacher nor a pastor and don't aspire to such a controversial calling but I probably could plan a pretty decent church service or homegoing if I was called upon to do so.
Excerpt: The clock still has a few 24-hour segments before Season 3 of OWN's 'Greenleaf' premieres on Tuesday, August 28 and Wednesday, August 29, but thankfully the stars of the show are out and about leading up until then! Last night, comedian and radio show host Rickey Smiley and singer and OWN "Greenleaf" actress LeToya Luckett ( aka Rochelle Cross, Lady's Mae's lady-in-waiting and or archenemy), who debuted her baby bump,  co-hosted the 2018 Black Music Honors! The annual two-hour television special honors artists and musicians who have influenced and made significant contributions to American music. This year's honorees were Bobby Brown, Faith Evans, Bebe & Cece Winans, Whodini, Stephanie Mills and Dallas Austin. Also, the 2018 Black Music Honors recognized the legacy of Aretha Franklin, the Queen of Soul who passed away yesterday. (Condolences to her family and friends. She will certainly be missed the world over.)
Excerpt: Y'all betta be glad I'm not God. I woulda banished some of y'all below just because you looked like you were judging me. And that's what I'm trying to remember this morning as I type this blog post. I'm not God and just because I interpret something as being a certain way, that may not be the truth. Only God knows the condition of the hearts of men and women. So here's the deal. Ya man Mase, or Pastor Mase as he was known in 2014, left his church that he founded as he got caught up in the rapture of rap it seems. I was so befuddled by his departure that I wrote an open letter on UrbanFaith.com.
Excerpt:  TV One brings the holiday spirit with premieres of two new original movies MERRY WISHMAS, debuting Sunday, December 2 at 7 p.m. and  COINS FOR CHRISTMAS, premiering  Sunday, December 16  at  7 p.m./6C! MERRY WISHMAS , starring  Tamela Mann (The Manns), David Mann (The Manns), Kim Fields (Living Single), Towanda Braxton (Braxton Family Values), Chrystale Wilson (The Players Club) and  Elizabeth Omilami (Madea's Family Reunion), revolves around successful businesswoman Kenni (Tamela Mann) who hasn't returned home to the quaint town of Columbia, South Carolina in years. She's hoping for a peaceful visit when she finally returns home, but unresolved family issues threaten to make the Christmas holiday not so bright. She's reacquainted with Jessie (David Mann), an old high school friend with a fledgling wellness facility – the Beverly Living Center. She's instantly thrown into the lives of the center's residents and meets a host of colorful characters. When Jessie is faced with losing the Beverly Living Center, Kenni steps in to try and help save it. Family conflicts and relationship woes, however, threaten Kenni's efforts. It looks like only a miracle can save the center and mend broken relationships in time for Christmas.
Excerpt: Some Palm Sunday Shenanigans went down this past Sunday it seems! Media outlets from The Christian Post to Media Takeout are reporting that Audrey Stevenson, 22, a member of The Potter's House of Fort Worth church under the leadership of Pastor Patrick E. Winfield II and First Lady Veronica Winfield, claims she was allegedly assaulted at the church. She argued with church staff regarding being able to be on the church stage…
Excerpt: By now, you've probably heard that Michelle Williams, a member of the former trio Destiny's Child, is engaged to Pastor Chad Johnson! I ALWAYS LOVE a love story, but I particularly love a love story that demonstrates how God works! Won't He Do It?! Yes, He did and that is evident in how God brought the two of them together (at least from what we are privy to via the media)! Let me break down seven reasons why I love the love story of Michelle Williams and Pastor Chad Johnson…
Excerpt:  Now that Season 3 of OWN's "Greenleaf" is over until next season, I'm back to finding my religious drama and intrigue in real life! LOL. Last week, Atlanta was abuzz with the news that Dr. Jamal Bryant, founding pastor of Empowerment Temple, an A.M.E.  megachurch of about 10,000 members in Baltimore, Maryland was leaving his church to be the new pastor of New Birth Missionary Baptist Church, which also has about 10,000 members, in Lithonia, a suburb of Atlanta, Georgia. He will preach is first sermon at New Birth on Sunday, Dec. 9.
Excerpt:  Just yesterday I was commenting about folk coming back from the ESSENCE Fest, and from the looks of things Le'Andria Johnson was not one of them after being allegedly being uninvited from ESSENCE Fest Gospel Lineup after going off on a video about Marvin Winans. BlackChristianNews.com is reporting that Le'Andria claimed "the gospel legend dissed her and treated her like 'a peasant.' Johnson insists the incident is one of many with fellow artists of faith that's led her to a breakdown." It's not clear where this encounter happened.
Excerpt: I know that I've been gone for a few days. Due to a family emergency, my hubby and I ventured up north to last Tuesday and just got back on Sunday. And once I returned to my regular Internet habits, I was bombarded with the backlash that R&B star Ciara faced from single ladies over the weekend simply because of a snippet of a Pastor John Gray sermon that she tweeted. See the message that had black Twitter blazing below…
So that's it Shawty! Blow a good-bye kiss to 2018 because we're moving on!!! Another year is just ahead…
Any thoughts?