Editor's Note: Since my favorite television show is back tonight I thought I would repost this blog entry from earlier this year! Enjoy 🙂
Hello World,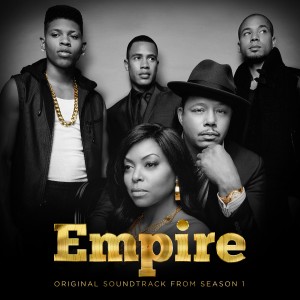 I don't know if this is a delayed reaction to turning 40 years old almost two years ago as this September, but I am just now starting to feel like I've hit middle age…And I'm not sure what to do about that…
It started when I binge watched the first four episodes of "Empire" at a friend's house…I had heard about the show which is a modern and hip hop version of the Shakespeare tragedy "King Lear." But instead of King Lear struggling to divide his estate between his three daughters, Lucious Lyon, a music mogul, is struggling to hand over his empire to one of his three sons: Andre, Jamal and Hakeem. Complicating the struggle is the return of Lucious' ex-wife Cookie, who went to jail for 17 years for dealing drugs. However, the drug money was used to start Lucious' career in the rap industry and fund the construction of his music label Empire Entertainment and Cookie holds that detail over her
ex-husband's head once she is released from prison…
So although I had heard about the show, I wasn't anxious to add the hip-hop soap opera to my already full TV watching schedule (RHOA, The Walking Dead, Y&R, Being Mary Jane, Scandal, How to Get Away with Murder, etc. ). But at a friend's house where I was along with other friends, I decided to watch at least one episode with them…I promise you I did not move from my spot on my friend's chair for several hours, long after the rest of my friends fell asleep. I almost had to be told to leave…I.was.hooked…But I was also troubled…Cookie, who is portrayed Taraji P. Henson, has three sons…The oldest one, Andre, is a college graduate and her youngest son, Hakeem, is 17 years old! How can Yvette (also portrayed by from Taraji P. Henson) from  "Baby Boy" be old enough to have three sons?! I mentioned that my friends while we were watching "Empire," and one of my friends replied, "We old, girl." And remember when Terrance Howard, who portrays Lucious Lyon, was the tenderoni Brendan King that Max on "Living Single" was ashamed she was dating? When he did get old enough to sire three boys?
That was my first inkling that maaaybe I'm not as young as I feel on the inside or look (don't act! fingers snapped)…
Then three new radio stations, referred to as classic hip hop stations, debuted in metro Atlanta…While I'm loving the music, I don't know about you but any music genre that is preceded by the word "classic" is really just another way of saying old folk's music…And when you think about it, hip hop, which was once this new pulsating street phenomenon, has been around for at least 20 years at this point…20 years ago, "Empire" couldn't have plausible because there were no hip hop moguls 20 years ago…But now, we have Diddy, Jay Z, Dr. Dre and Suge Knight (God bless him…smh…) and others who have amassed a fortune in hip hop and built their own empires…
The fact that I'm old enough to have amassed a fortune (but haven't) was my second indication time is moving for real for for real….

A few weeks ago, I saw Will Smith on Jimmy Kimmel promoting his latest movie "Focus."
During the interview, Will Smith said his youngest son, 16-year-old Jaden, is now driving…I remember when it was announced that Jada was pregnant with him…And then Will was asked to rap…He was still good, but it was like watching your uncle try to "bust a move." That lean and hungry look that most young rappers have at their prime had been replaced by the ease and comfort that wealth and a few good meals will bring. Don't get me wrong…Will Smith looks fit, but he also looks older…And if the Fresh Prince has gotten older, where does that leave me? (Yes, '80 babies, Will Smith was a rapper before he was a actor…)
And this is the moment when the drip drop of a leaky faucet finally gave way to the flood of realization that I've hit middle age…
And now that I'm thinking out it, there have been other clues, but I've ignored them until now…
In no particular order…
Lauryn Hill daughter's Selah is 16 years old…We're not event talking about Zion, her oldest child…
Lil Kim had a baby…Yes, Lil Kim had a baby…I still can't believe she is someone's mother
Erick Sermon had a heart attack…Rappers are old enough to have heart attacks now…
Eminem's daughter Hailie is 19 years old!!!
Yo Yo married a mayor!!!
Diddy's son Justin is in college…
Snoop Dog's son, who is a football star, is heading to college
Maybe if I have had children by now, all of this wouldn't have taken me by surprise…but now I know why nephew shakes his head and averts his eyes when I try to dance in the front seat of my car when I hear my jam, I'm old…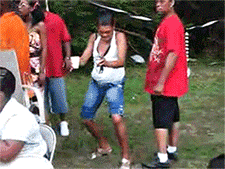 Any thoughts?
Comments
comments