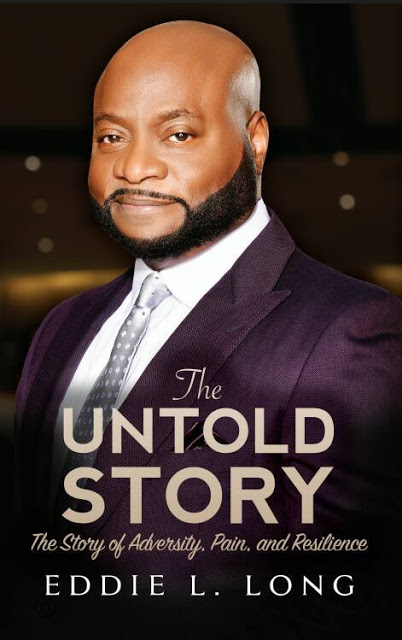 Hello World,
Today is going to be an interesting Sunday morning in two churches, and I would give my May tithe to be in either New Birth Missionary Baptist Church in Lithonia, Georgia or Empowerment Temple Church in Baltimore, Maryland! Just kidding about my tithe! But seriously. According to Bishop Eddie L. Long's Facebook page, he will be selling limited copies of his book "The Untold Story – The Story of Adversity, Pain, and Resilience" exclusively after the church's two services! Can someone get out there to get me a copy? I couldn't even find this book on Amazon! Is Bishop Long going to address what really happened with those young men who accused him of sexual misconduct as their claims were settled out of court and why he settled? That's all people want to know at this point! And I'm not going to lie. Am I the only one surprised that he has TWO services to sell books after as well? I don't know if Bishop Long is guilty or not guilty of what he was accused of but after all that went down(Not to mention that Ephren Taylor II and his Ponzi scheme), I wouldn't be able to receive Biblical instruction from him, but to each his own, I guess.
UPDATE:
According to the AJC, Steve Harvey's interview with Bishop Eddie Long about his new book "The Untold Story – The Story of Adversity, Pain, and Resilience" will air tomorrow, Wednesday, June 25 at 3 p.m. on WAGA Fox 5 in Atlanta. Check your local listings for when it will air where you live. Below is a video snippet from the interview. He asks the question that we are all asking…
Meanwhile, up north in Empowerment Temple Church in Baltimore, you know folk gon be looking for non-verbal cues from Pastor Jamal Bryant as he preaches since he said on a Periscope broadcast last Thursday that he won't be addressing recent claims that he fathered a child out of wedlock! According to a "Christian Post" article, Bryant said, "Keep praying for me and I'll keep praying for you. I wanted to come on tonight so there will be absolute clarity – Sunday morning is to discuss Jesus, it is not to talk about Jamal. So when you come to church, get ready to talk about how great God is. And not the frailty of what Jamal possesses. Love y'all but I declare that God loves all of us best. Let me say to you in closing in case nobody told you, prayer still works."
During the broadcast, he didn't say he was the father, but he did say, "God ain't finished with me." He also said that his lawyers advised him not to say more. I don't know what the truth is, but Latoya Shawntee Odom, a 34-year-old former "masseuse," didn't come to play with Pastor Bryant, she came to slay the man of God. She has science on her side, according to a paternity test from LBG Genetics, which was referenced in the article. The test results indicate there is a 99.9999 percent chance Pastor Bryant is the daddy of her son John Karston Bryant who was born last July…smh…I can't even call it, but after all that reportedly went down with Pastor Bryant's divorce back in the day (His ex-wife Gizelle Bryant is now on "The Real Housewives of Potomac")and now this? Dis tew much…I know the other preachers on his new talk show "Preachers," which will debut this July on FOX, are feeling some type of way…Least I would…
All these #preacherproblems got me thinking about what are Biblical qualifications for a pastor…Nobody can tell me or you who should be our pastors, but the Bible does tell us the qualities that a good (not perfect) pastor possesses…Below are a few from Acts29.com.
A pastor must be self-controlled (Titus 1:8; 1 Tim 3:2). Self-control is a characterization of every area of a pastor's life: diet, time, mouth, exercise, relationships, sex, and money.
A pastor must have financial integrity — not greedy for gain (Titus 1:7; 1 Tim 3:3; 1 Peter 5:3). A pastor is to be upright in his financial dealings and not accused of pursuing money over the kingdom of God.
A pastor must be humble — not arrogant (Titus 1:7). A pastor must constantly demonstrate the gospel by admitting when he is wrong and assuming responsibility and restoring relationships.
To read the rest of the list go, Acts29.com.
Any thoughts?
Comments
comments