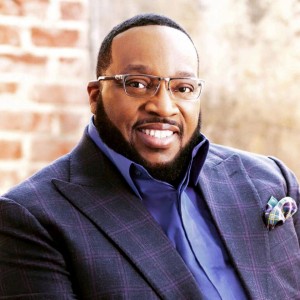 Hello World!
The International Fellowship of Christians and Jews (The Fellowship) and its founder and president, Rabbi Yechiel Eckstein, will welcome one of North America's largest African-American Christian groups and Bishop Marvin Sapp on an unprecedented trip to Israel this month, as part of The Fellowship's bridge-building between black people and Jewish people!
Twenty-two leaders of the Bahamas-based Global United Fellowship (GUF) led by GUF Presiding Prelate Bishop Neil C. Ellis of Nassau, the Bahamas, will be visiting Israel Sept. 19-26, touring ancient Christian and Jewish holy sites from the Galilee to Jerusalem. Among their stops will be the Mount of Beatitudes and the Sea of Galilee, the Wailing Wall and the Old City of Jerusalem, and archeological sites such as Caesarea, Mount Tabor, and Megiddo. The church group will also visit Fellowship projects that support Ethiopian-Israeli immigrants and the elderly and visit Yad Vashem, Israel's memorial to the victims of the Holocaust, and the Holocaust History Museum. (Can you imagine seeing this places in person? Jelly! (jealous) )
"We are grateful and blessed to be hosting this incredible group of African-American church leaders," said Eckstein. "Together we will see Israel up close, to be moved and inspired and to gain a new understanding of our shared histories."
Among the first-timers to Israel will be multiple Grammy nominated and award-winning Gospel and R&B artist, Bishop Marvin Sapp, of Ada, Mich., whose record-breaking albums include "I Win," "Here I Am" and "Thirsty." Among his hits are "Best In Me" and "Never Would Have Made It," which remained #1 on Gospel and R&B radio for over a year in 2007 and sold more than 2 million cellphone ring-tones. In addition to being an award-winning musical artist and author, Sapp is also an active philanthropist who founded the Grand Rapids Ellington Academy of Arts and Technology, the first such charter school in West Michigan.
For the past few years The Fellowship has been building bridges with African-American Christians, fostering new ties based on historic relationships forged in the Civil Rights era. In recent months The Fellowship and black church leaders have worked together to vigorously advocate for Israel against the boycott, divestment and sanctions (BDS) movement, and jointly protested instances of anti-Israel and anti-Semitic activity. The 125,000-member GUF, with over 600 churches in the U.S. and around the world, is the fourth major African-American church group to visit Israel over the past year with The Fellowship, which previously hosted the Church of God in Christ (COGIC), the Progressive National Baptist Convention (PNBC) – the movement of Rev. Martin Luther King Jr. – and the National Baptist Convention of America (NBCA).
Other participants on the GUF trip will include: Bishop Jonathan Alvarado of Conyers, Ga.; Bishop Deanza Cunningham, Dr. Kenneth Romer, Bishop Ellis and Lady Patrice Ellis of Nassau, the Bahamas; Rev. Dr. DeeDee Coleman of Oak Park, Mich.; Ms. Michelle S. Duffie of Old Hickory, Tenn.; Archbishop Jesse Delano "J.D." Ellis II of Munson Township, Ohio;Bishop Kevin Gresham of Lothian, Md.; Bishop Craig Johnson of Corona, Calif.; Bishop Sheldon McCarter of Winston Salem, N.C.; Bishop Rudolph McKissick Jr., Lady Kimberly McKissick, and Pastor John Newman, of Jacksonville, Fla.; Bishop Theodore Noble of Cape Town, South Africa; Bishop Matthew Odum Sr. of Pooler, Ga.; Bishop Jeffrey Reaves of Chester, Va.; Dr. Kenneth Robertson of Sykesville, Md.; Bishop Sapp of Ada, Mich.; Bishop John "J.J." Wilkins Jr. of Raleigh, N.C.; Bishop Donald Wright and Mrs. Nakia Wright of Bowie, Md.
The International Fellowship of Christians and Jews (The Fellowship) was founded in 1983 to promote better understanding and cooperation between Christians and Jews, and build broad support for Israel. Today it is one of the leading forces in helping Israel and Jews in need worldwide – and is the largest channel of Christian support for Israel. Led by its founder and president, Rabbi Yechiel Eckstein, The Fellowship now raises more than $140 million per year, mostly from Christians, to assist Israel and the Jewish people. Since its founding, The Fellowship has raised more than $1.3 billion for this work. The organization has offices in Jerusalem, Chicago, Miami, Toronto, Seoul, and Sao Paulo. For more information, visit www.ifcj.org.
I wish I could go!!!
Any thoughts?
Comments
comments