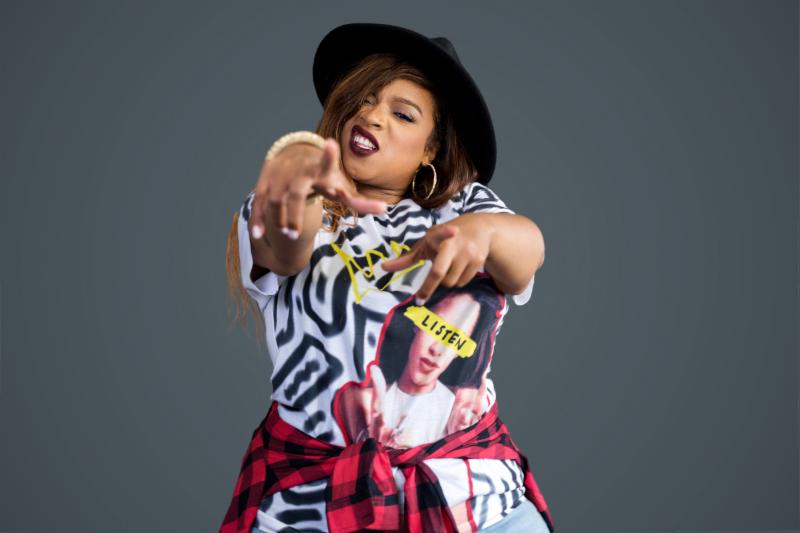 Hello World,
In time for Women's History Month, Season 6 of Centric's hit docu-series, BEING, returns to chronicle the lives of six dynamic black women, and their intimate stories of struggle, perseverance and success in the entertainment industry. Each 1-hour episode will highlight one of music and entertainment's most compelling figures, featuring never-before-seen photos, videos, revealing interviews and more. Along with Gospel singer Kierra Sheard, this season will document the lives of R&B songstress Chrisette Michele; actress Elise Neal; multi-talented entertainer Vanessa Bell Calloway; R&B singer and personality KeKe Wyatt; and iconic soul vocalist India.Arie.  BEING premieres Saturday, March 11, 2017 at 10pm/9pm ET/CT on BET's sister network, Centric.
On the premiere episode, Grammy Award-winning singer songwriter, Chrisette Michele, addresses her controversial decision to perform at the 2017 Presidential Inaugural Ball for President Donald Trump, which thrust her into the national spotlight. In an intimate sit-down interview, Chrisette reveals her personal motivations and struggles in the face of incredible backlash. She also recounts her tumultuous journey to restore a love that was almost destroyed by the music industry. This can't-miss episode of "BEING" will show that having the love and career of your dreams, can also come at a grand cost.
Kierra Sheard and her episode of BEING is the story of a young woman born into a family of gospel music royalty (The Clark Sisters) and a strong Christian faith. With expectations set high to follow the successful blueprint already written, Kierra struggles to find her own way in both artistry and ministry. Not wanting to be boxed in by the presets of her mother and father, she is a lot more honest about her shortcomings than the gospel fan base is used to experiencing. Kierra is an open book and she connects to the masses by often discussing her weight issues, cosmetic surgery and her own character flaws – including her choices in men. She is boldly creating her own path, in hopes of reaching those who aren't interested in stepping inside a church. But she is learning that sometimes the road less traveled, is a hard one…

Season 6 of BEING will feature tales from the following phenomenal women:
BEING: Chrisette Michele (Premieres Saturday, March 11th at 10pm ET/PT)
BEING: Elise Neal (Premieres Saturday, March 18th at 10pm ET/PT)
BEING:

Kierra

Sheard (Premieres Saturday, March 25th at 10pm ET/PT)
BEING: Vanessa Bell Calloway (Premieres Saturday, April 1st at 10pm ET/PT)
BEING: KeKe Wyatt (Premieres Saturday, April 8th at 10pm ET/PT)
BEING: India.Arie (Premieres Saturday, April 15th at 10pm ET/PT)
For video sneak peeks and first looks of BEING, visit the official page at CentricTV.com/BEING. Viewers can also find series updates on Facebook by liking the fan page at Facebook.com/CentricTV. Also, join the conversation on Twitter and Instagram by using #BeingOnCentric and follow the show for all updates & special surprises @CentricTV.
Check out the video for GEI Live featuring Kierra Sheard…
Happy International Women's Day!
Any thoughts?
Comments
comments