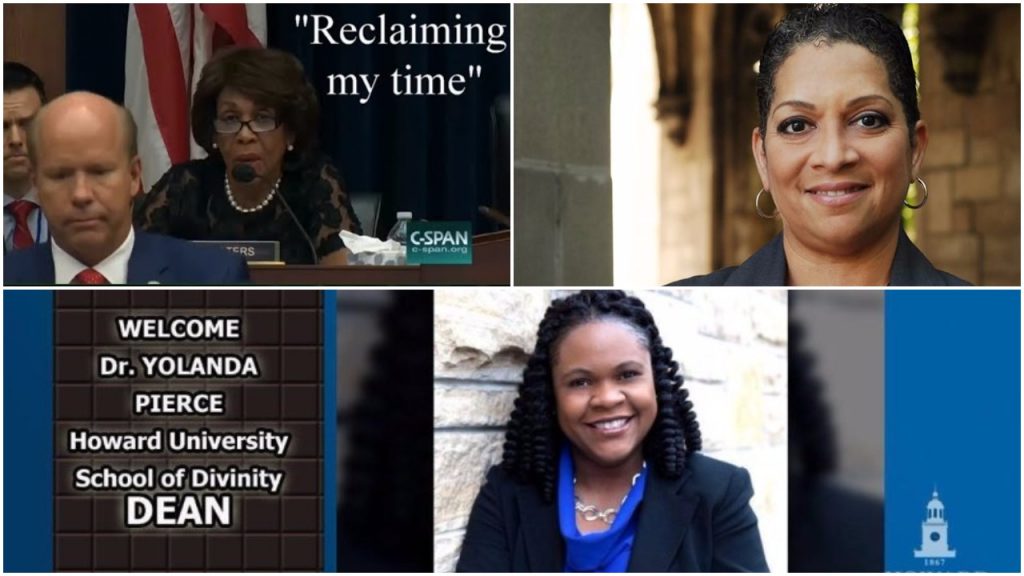 Hello World,
I haven't done my monthly roundup of blog posts and or articles for black Christian women in a while, but I'm back at it as of this month! So below is my Top 10 monthly roundup of blog posts and or magazine/newspaper articles for black Christian women for July ( but you don't have be a black Christian woman to to check them out 🙂  As usual, let me know if you like my list! Enjoy and share!
1. "HERstory: Denomination to Elect first Black, Female Leader" by Ebony Marie Chappel
Excerpt: In a matter of days, Rev. Teresa Hord Owens will become the general minister and president of the Disciples of Christ. The appointment, pending an election on July 9 during the Disciples of Christ General Assembly in Indianapolis, will make Owens the first Black woman to lead a mainline Protestant denomination in North America. See more at: indianapolisrecorder.com. 
2."What Young Black Women Need from Their Black Brothers—and the Church" by Hope Ferguson Morgan
Excerpt: That means black Christian women face a low probability of marrying black Christian men. Although discipling African American men is part of the solution, I'm concerned more with discipling my black sisters and, in the midst of an ongoing crisis, drawing them into Christian community. As Jasmine Holmes writes about being black and single, "I still find myself looking back and wishing that my white friends knew—or at least admitted—some of the unique struggles that I had to face and that I still watch so many of my [black] sisters in Christ face every day." See more at: christianitytoday.com. 
3."Six Black Women at the Center of Gravity in Theological Education" by Mashaun D. Simon
Excerpt: This year, several Black women have made history in theological education. They are individuals who, for the most part, are already trailblazers in a field where historically, Black women are rarely considered authorities on topics from preaching, to pastoral care, to systematic theology, to Biblical Hermeneutics -that's biblical interpretation. But now they have achieved even more. In some instances, they are the firsts – first deans, first to receive full professorship, first department chair. See more at: nbcnews.com.
4."Strong Black Christian Women: A Brief Response to Kyle Howard" by Chaplain Chris Linzey
Excerpt: I am married to a strong black woman who has multiple degrees in biblical studies, who has been a ministry leader, and who has preached the gospel in the United States and abroad. The strength of her character or her willingness to voice her opinions DOES, in fact, intimidate people who are not accustomed to the SBW personality (when, in fact, my wife is quite tame compared to others). I've seen white women get teary admitting they are intimidated by my very kind and polite wife. Our majority culture embraces the idea that women ought to be passive. Any aggression or expressed opinion is seen as unseemly. A strong man is a leader. An equally strong woman is a…well, we have unkind words for her. See more at: theologymix.com. 
5. "2 Women Picked as First Female Bishops to Lead Pentecostal Denomination's Dioceses" by Holly Meyer
Excerpt: Never has a woman led one of the Pentecostal Assemblies of the World's more than 60 dioceses, but that's about to change. Soon, Bishop Mona Reide and Bishop Gwendolyn G. Weeks will become the first and second women to take on the full responsibilities of a bishop in the more than 100-year-old denomination.  See more at tennessean.com.
6. "Soaring Numbers of Black Women Turn to Firearms for Self-Defense Amid Increased Racial Tensions and High Profile Cop Shootings of African Americans"  by Hannah Parry and Associated Press
Excerpt: From church ministers and tax analysts, to glamorous flight attendants, African American women from all different walks of life are picking up firearms and learning how to shoot. Dana R. Mitchell, a 47-year-old minister at Destiny World Church outside of Atlanta, said she had been in a household with firearms, but 'always had that fear.'  That changed after she was invited her to the range with some other women, she kept seeing news reports of violence and a friend had her purse stolen while pumping gas. 'I woke up one day watching TV and I said, you have to get over this,' she said. She's now more aware of her surroundings and is learning how to prepare herself in case she becomes a potential victim. 'I don't want this sweet face to fool you.' See more at: dailymail.co.uk.
7. "I'm Not Religious, I'm More Spiritual: What Does This Actually Mean?" by Cassondra Lenoir
Excerpt: Now, am I saying you develop a spiritual relationship through attending church regularly? Absolutely not! Attending church regularly is a way to build a spiritual foundation and further develop your relationship. I look at church as the eggs in the cake batter and the icing on top. It helps to hold everything together while also adding to what you are already doing outside of the church doors. Look at your spouse or significant other, your parents, your best friends, or even your enemies/haters—a relationship is built by trust and choice, not obligation. Just like in any relationship, it is groomed by time. I choose to go to church. See more at: blavity.com.
8. "Kandie Smith's Church Honors Her for Being the First African- American Female Mayor of Greenville" by Courtney Allen
Excerpt: GREENVILLE, N.C. (WNCT) – Sunday morning, new Greenville Mayor Kandie Smith was honored at her church for being the first female African- American mayor of the city. People packed the pews of York Memorial AME Zion Church. Bishop Kenneth Monroe presented her with a certificate of achievement, while the congregation sang songs of celebration and praise. "When God has elevated one of our own, it is a poor frog that does not praise his own pond," Pastor Laticia Godette said. "I want to thank God for this opportunity to be her pastor and to witness history. " See more at: wnct.com.
9. "12 Pieces of African American Church Art We Love" by Michiel Perry
Excerpt: Growing up as a Black Southern Belle, we all have memories attending church with our friends and family. There is something special about attending your hometown family church and seeing everyone you know in one room. Today we are showing 12 Pieces of African American Church Art that show just that. These pieces send us back in time and would look great in any room of your home. So if you are decorating or just want to head down memory lane, check out our 12 Pieces of African American Church Art We Love! See more at: blacksouthernbelle.com. 
10. "It's Maxine Waters' Time; We're Just Living In It – Let "Reclaiming My Time" Become Your New Power Statement." by R. Eric Thomas
Excerpt: Poor Secretary Mnuchin; he never stood a chance. Rep. Waters doesn't even let bespectacled boo-thang Chris Hayes get a word in and she actually likes him. You think you can just come up in here and give your life story when she wanted a simple answer? No, you cannot. Secretary Mnuchin showed up like that person at church who gives a testimony for 45 minutes and Maxine Waters is the organist who plays him off with a quickness. "Wrap it, buddy. Save it for the Rapture." See more at: elle.com. 
If you know of any black Christian women bloggers and or writers, please e-mail me at jacqueline@afterthealtarcall.com as I'm always interested in expanding my community of black Christian women blogs and websites. As I noted before, while this is a roundup of interesting blog posts and or magazine and newspaper articles for black Christian women, you don't have to be one to appreciate these pieces  🙂
Any thoughts?
Comments
comments