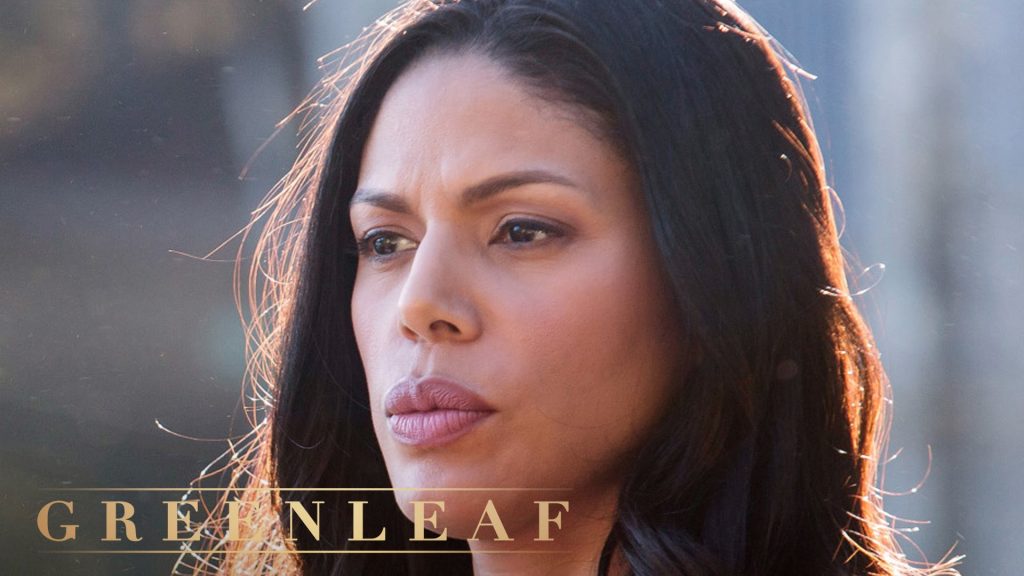 Hello World,
Now that July will be over in just two days, we can start counting down the days until the second half of Season 2 of OWN's "Greenleaf" returns (and my recaps) on Aug. 15 and 16 at 10 p.m. ET. LOTS will be going down according to the latest trailer for Season 2. Grace emerges battered and bloody and possibly the victor after her she scraps with her Uncle Mac on the floor of his apartment in the Mid-Season Finale in May. If you missed that episode, check out my recap – Greenleaf Mid-Season Finale Recap, Season 2 Episode 8: And the Sparks Fly Upward…So she is clearly alive. And that is good. Although it looks like she could be getting arrested!!! I don't recall seeing Mac the molester in the trailer although I do hear his voice at the end of the trailer though. Where he at? He is too evil to be dead.
Other interesting tidbits from the video: So Basie Skanks is bloody too! Who did he scrap with?! Lady Mae and her sister Mavis look like they're about to square off too – but in a ladylike fashion with a lot of words and neck rolling.  No blood and gore there. I saw LeToya Luckett, one of the original members of Destiny's Child, in the trailer! What the Beyoncé and her twins is going on? And did you see Kerissa slap her daughter Zoe like she stole something?! And it's going down with two new couples: Charity Greenleaf and Jabari & Kevin Satterlee and Aaron…
Check out the trailer below!!!

OWN's "Greenleaf" and my recaps are 'bout to be turnt!
See y'all on Aug. 15 and 16!
Any thoughts?
Comments
comments