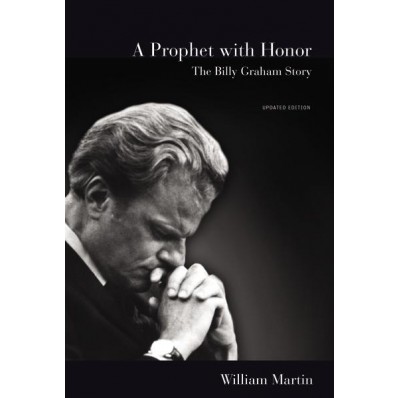 Hello World,
The world lost one of its greatest evangelists when Billy Graham passed last Wednesday, Feb. 21, at 99 years old in his North Carolina home. He wasn't perfect, but none can claim that accolade except for the Trinity. And through his worldwide ministry, Graham faithfully pointed to the Trinity for most of his life. As this blog is entitled "After the Altar Call," I was intrigued when I saw this article about Graham "Billy Graham's Altar Calls Were More Than Moments of Decision" by David Neff, a former editor of Christianity Today on its website. If you've ever wondered why I named this blog "After the Altar Call" beyond the About Jacqueline J. Holness page where I explain my reasoning, read this article. Below is an excerpt:
"First appeared on christianitytoday.com"

An evangelist came to town when I was just a freshman in high school. He needed an organist. So my pastor made arrangements for me to help out.

"When I get to the end of my sermon," the evangelist told me, "I'll start to move my fingers like this." He wriggled his fingers like a mass of night crawlers in a bait can. That was the cue, he explained, for me to begin to play some comin'-to-Jesus music very softly and tenderly—and to gradually increase the volume as he turned up the emotional pitch of his invitation.

I had sat through many altar calls before. But now that I was part of the team, I learned just how well engineered these invitations were. We carefully followed a precisely formulated sequence designed to move people out of their seats and down the aisles.

In 1969, Billy Graham came to Angels Stadium in Anaheim, California, when I was a fresh-out-of-college youth pastor. I decided to take a dozen or so teens to hear Graham preach.

When we eventually found our seats, Ethel Waters was giving her testimony just before singing her trademark tune, "His Eye Is on the Sparrow." I remember very little about Billy Graham's sermon, but his altar call burned itself into my memory.

Read the rest at christianitytoday.com.
Also, Zondervan Publishing released "A Prophet with Honor: The Billy Graham Story," by William Martin, Ph.D., Harvard,on Feb. 20. Graham himself requested Martin, the Harry and Hazel Chavanne Emeritus Professor of Religion and Public Policy in the Department of Sociology at Rice University in Houston, Texas, for the project. Graham granted Martin unprecedented access to the Billy Graham archives and team members, lending this work the authenticity and transparency of no other.
"As I have written in this book, I have constantly examined what I have said in an effort to make sure that I was neither shading the truth in Graham's or his associates' favor out of gratitude for their helpfulness, nor taking an inappropriately negative slant as a way of emphasizing that I had not been taken in by slick manipulation," Martin writes. "But since Billy Graham and his associates – like all humankind – have weaknesses, I determined not to gloss those over."
Martin begins the work with a short introduction to evangelicalism and the revivalist movement starting with John Cotton's messages to the settlers of New England in the 1600s. Other names to follow include Solomon Stoddard, Jonathan Edwards and George Whitefield through to Dwight L. Moody, Billy Sunday, and Mordecai Ham, the evangelist under whom Graham came to faith in Christ as a teenage boy in 1934.
Fans of Graham's autobiography "Just As I Am," will recognize many of the names, places and events chronicled here, but "A Prophet with Honor" goes further behind the scenes to explain the conditions that made it possible for Graham to achieve his spectacular success and to reveal how sometimes he succeeded in spite of himself.
As Graham explained when approaching Martin about writing the book, "There are no conditions. It's your book. I don't even have to read it. I want you to be critical. There are some things that need criticizing."
Despite Graham's humble expectations of a biography that would reveal his true self – warts and all – Martin came away from his research with the overwhelming sense that despite his flaws, Graham was a man of rare integrity. Martin concludes that there will likely never be another like him. "Unless and until that happens, William Franklin Graham, Jr., can safely be regarded as the best who ever lived at what he did – 'a workman,' as Scripture says, 'who needed not to be ashamed.'"
Any thoughts?
Comments
comments